Leytonstone stabbing: LTDA defends 'How many more are out there?' comment over Muhaydin Mire's status as licensed TfL driver for Uber
The London Taxi Drivers Association has deleted a tweet using the hashtag #HeWasAnUberDriverBruv
Loulla-Mae Eleftheriou-Smith
Tuesday 08 December 2015 15:34 Comments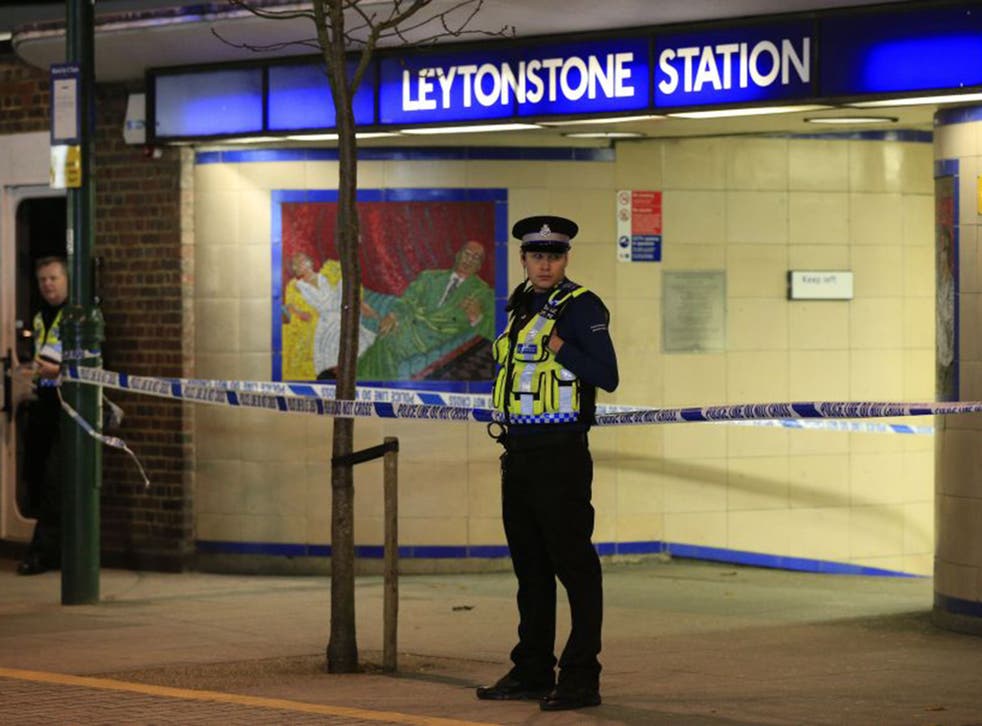 A London taxi association has defended tweeting the question "How many more out there?" after it emerged suspected Leytonstone attacker Muhaydin Mire had been licensed as a private hire driver by TfL and was working for rival taxi service Uber.
The London Taxi Drivers Association (LTDA) reportedly tweeted on Tuesday: "How many more out there? #HeWasAnUberDriverBruv".
Mire, 29, has been charged with the attempted murder of a 59-year-old man who was stabbed in front of several members of the public at Leytonstone Underground station on Saturday night.
Prosecutors have alleged the attack was an act of terrorism. Mire's family have since revealed he had "mental health issues" and had been hospitalised for three months in 2007.
Mire's brother Mohamed told Channel4News the family contacted authorities three weeks before the attack over concerns for his mental health.
The LTDA's tweet has since been deleted, but the association defended its core question - while other black cab associations have been quick to condemn Mire's ability to work as a taxi driver and his association with Uber, which London taxi drivers have had ongoing public battles with.
The London Cab Driver's Club tweeted: "Imagine him working in an Uberpool? How many victims can you fit into a Prius? #Blood on TfL hands".
Steve McNamara, general secretary of the LTDA, told The Independent: "The reason [the tweet] will have been taken down is that we don't think it's very wise to make political headway over something so awful, but the reality is that he was an Uber driver and he was still licensed.
"The guy involved had serious mental health issues and yet he was still licensed as an Uber driver by TfL – the question that TfL needs to be asked is how many more people like this are out there?"
He said he believes the situation is a "serious concern" for Londoners and called on Boris Johnson to review the licensing system, which he described as "seriously flawed".
In pictures: Leytonstone stabbing

Show all 5
A spokesperson for TfL said prospective private hire drivers must pass an enhanced DBS check and complete a medical assessment – the same requirement as London black cab drivers – though they take a topographical test instead of studying for four years to pass The Knowledge.
"Mr. Mire became a licensed private hire driver in March this year after satisfactorily completing DBS (Disclosure and Barring Service) and health checks. We immediately suspended his licence when the Metropolitan Police Service informed us of his arrest," the spokesperson said in a statement.
"We are co-operating fully with the police investigation and it would be inappropriate to comment further as a prosecution is now underway."
Uber London's general manager Tom Elvidge said that the company is appalled by the attack but added that Mire had not worked as a driver since August.
"We're appalled by this terrible attack and our hearts go out to the victims. Muhaydin Mire was a private hire driver who was licensed by TfL. He started driving on the Uber platform in June 2015 and has not taken a trip since August.
"Many private hire drivers in the capital are from ethnic minorities. It's important that the despicable actions of one person are not used to tarnish the reputation of entire communities."
Register for free to continue reading
Registration is a free and easy way to support our truly independent journalism
By registering, you will also enjoy limited access to Premium articles, exclusive newsletters, commenting, and virtual events with our leading journalists
Already have an account? sign in
Join our new commenting forum
Join thought-provoking conversations, follow other Independent readers and see their replies