Fear of LGBT hate crimes surges 95% among university students
More than a third of LGBT students worry about hate crime as a result of their sexual orientation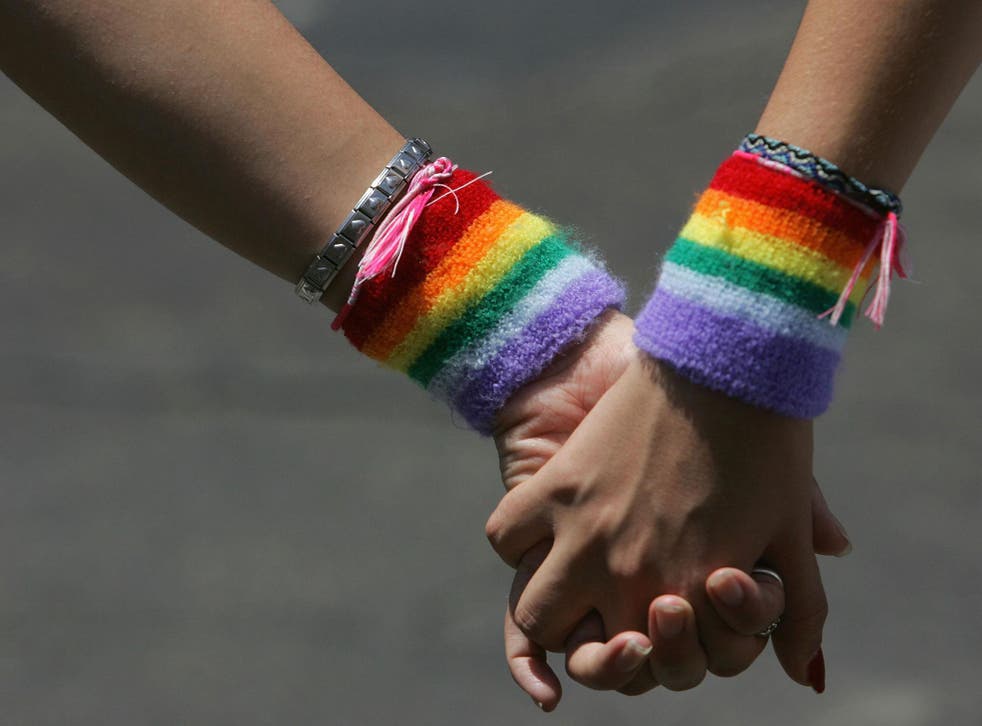 Fear of sexuality-related hate crime among university students has risen by 95 per cent in the past year, according to research.
A YouGov survey published today reveals more than a third (37 per cent) of LGBT students say they are worried about hate crime as a result of their sexual orientation – an increase on last year's figure of 19 per cent.
The survey, commissioned by Emerald Life, an insurance provider to the UK's LGBT community, also found that LGBT students are more likely to fear discrimination in the workplace than any other LGBT group in the country.
According to the research nearly a quarter (23 per cent) of LGBT students worry about being subjected to hate crime at work due to their sexual orientation, a figure that has doubled since last year when it stood at 11 per cent.
Cai Wilshaw, Founder of LGBT Leaders, said the findings were not entirely surprising, but that employers and university leaders had a responsibility to take action in supporting the LGBT community.
Mr Wilshaw told The Independent: "These statistics, while shocking, are wholly unsurprising. This year has been a challenging one for the LGBT community - the shooting in Orlando struck in a place where LGBT youth felt safe to be themselves, and political rhetoric during the US election campaign as well as the EU Referendum has many minority groups increasingly fearful for their safety.
"Employers who are committed to an inclusive workplace should reiterate their commitment, standing by initiatives such as LGBT Leaders and others that help LGBT graduates be themselves at work.
"On campus, students need universities and student unions to take a firm no-tolerance stance on hate crime of any form, and a commitment to increasing vital student support services and funding for LGBT societies who do so much valuable welfare work."
In light of the findings, the LGBT officers for the National Union of Students, Noorulann Shahid and Melantha Chittenden, said in a statement: "The concerns of LGBT+ students around hate crimes are completely legitimate, especially considering recent data produced by Galop, showing a 147 per cent increase in homophobic hate crime post-Brexit.
"As a campaign, we're committed to tackling hate crime by making campuses and wider society safer for LGBT+ people. For support, students can either go to their students' union or get in touch with Galop who can provide support and assist in reporting hate crimes."
People who made 2015 a landmark year for LGBT rights

Show all 10
Earlier this month, research by Galop, an LGBT anti-violence charity, revealed homophobic attacks had risen by 147 per cent in the three months following the Brexit vote.
In August a YouGov survey found that LGBT students had a higher likelihood of developing mental health issues than their non-LGBT counterparts, with 45 per cent of the LGBT student community reporting they face challenges compared with 22 per cent of straight students.
Meanwhile in February the NUS expressed "deep concern" after a new report found there was widespread bullying and harassment of LGBT students and staff across UK universities, with 60 per cent of students having witnessed bullying based on sexual orientation.
Register for free to continue reading
Registration is a free and easy way to support our truly independent journalism
By registering, you will also enjoy limited access to Premium articles, exclusive newsletters, commenting, and virtual events with our leading journalists
Already have an account? sign in
Register for free to continue reading
Registration is a free and easy way to support our truly independent journalism
By registering, you will also enjoy limited access to Premium articles, exclusive newsletters, commenting, and virtual events with our leading journalists
Already have an account? sign in
Join our new commenting forum
Join thought-provoking conversations, follow other Independent readers and see their replies