Labour leadership: Liberal Democrats report increase in new members as Jeremy Corbyn wins contest
'Over forty years supporting Labour I have joined the Lib Dems. They are the only party committed to fighting Brexit,' writes one Twitter user
Katie Forster
Saturday 24 September 2016 19:08 Comments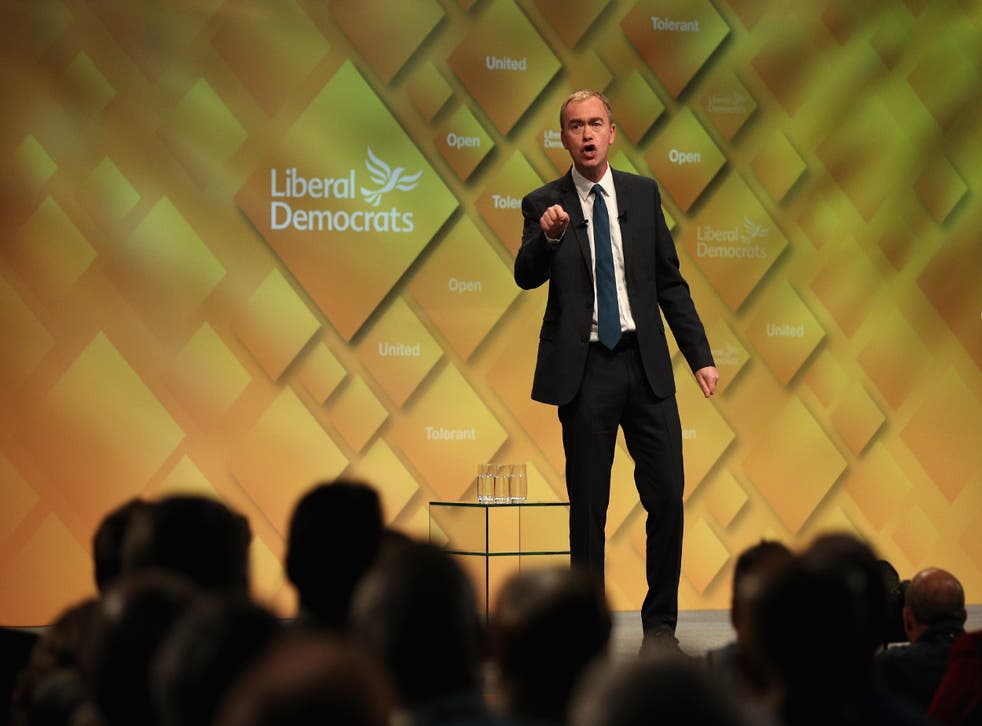 The Liberal Democrat Party said it has seen a rise in membership today as Jeremy Corbyn was re-elected Labour leader.
A party spokesperson said 1,000 people had joined in the days between the Lib Dem conference last week and the Labour conference this weekend, with hundreds signing up following the Labour leadership announcement this morning.
Daisy Benson, the Lib Dem candidate for Yeovil who runs the Facebook group 'Lib Dem Newbies UK', told The Independent she welcomed the prospect of increased support and potential local election wins.
"There was an explosion in party membership after the referendum and people seemed to respond really well to Tim [Farron]'s speech earlier in the week. We were anticipating what would would have happened if Jeremy Corbyn won," she said.
"It seems to have had even more of an impact in terms of party members than I was expecting."
Mr Corbyn beat his rival Owen Smith with a landslide 61.8 per cent of the vote, enlarging his mandate with which to rule the Party.
In a speech after his win, Mr Corbyn vowed to unite the party and claimed he and Owen Smith were part of the "same Labour family".
Corbyn re-elected as leader
But some former Labour supporters have publicly declared their resignation from the party, with a number of them posting pictures on Twitter of their red Labour membership cards cut into pieces.
"People are throwing in towel with Labour, as they can't see Labour beating the Tories. And hopefully they've seen we're reviving, and that's encouraged them," said Ms Benson.
"I really hope it's a sign of things to come. It's thrilling for us that we've been winning council seats against Labour again. That was tough to do, as in the Coalition years it was the reverse."
Labour leadership contest: Jeremy Corbyn vs Owen Smith

Show all 8
Following the Brexit vote in June, 15,000 people joined the Lib Dems as leader Tim Farron pledged to restore the UK's membership of the EU.
This could provide the centrist party with some hope after its devastating defeat in the 2015 general election, in which its candidates won just eight seats in parliament, down from 57 in 2010.
Some new Lib Dem supporters took to social media to say why they had decided to join the party.
"Over forty years supporting Labour I have joined the Lib Dems. They are the only party committed to fighting Brexit," wrote Alex Talbot on Twitter.
"I've always voted Labour. I've now joined Lib Dems. Far more my rightful home," wrote another user with the Twitter handle Futile Democracy.
Register for free to continue reading
Registration is a free and easy way to support our truly independent journalism
By registering, you will also enjoy limited access to Premium articles, exclusive newsletters, commenting, and virtual events with our leading journalists
Already have an account? sign in
Join our new commenting forum
Join thought-provoking conversations, follow other Independent readers and see their replies