Council funds for libraries, museums and galleries cut by nearly £400m over eight years, figures reveal
Exclusive: Council leaders warn funding pressures leave them 'between rock and hard place'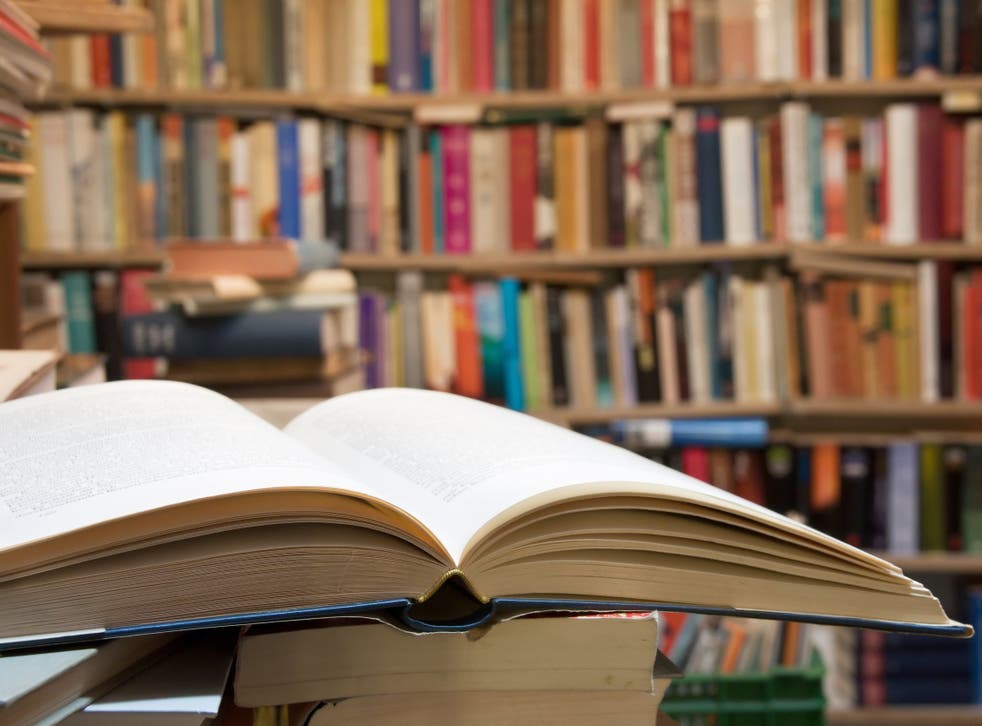 Libraries, museums and art galleries across England have had their funding slashed by nearly £400m in the past eight years, forcing hundreds to close, The Independent can reveal.
Leaders of county councils, which are mainly Conservative-run, say spending cuts have been made to the arts and education to ensure there is enough funding to provide care for the elderly and the vulnerable.
It comes as Essex County Council plans to close a third of its 74 libraries, while Birmingham City Council is looking to reduce its grants to arts and cultural organisations by nearly 50 per cent.
Councils will be forced to make even more cuts to cultural services unless more funding is awarded to local authorities for care services in the spending review, county council leaders warn.
Figures reveal that council spending on museums, galleries, libraries, and local arts support has already reduced by more than £390m since 2011.
The analysis, carried out by the County Council Network (CCN), which represents all county councils in England, found that library services make up the bulk of the spending cuts.
Recent figures from the Chartered Institute of Public Finance and Accountancy revealed that nearly 300 public libraries in Britain have closed their doors over the past four years amid austerity cuts.
The situation is likely to get worse, the CCN says, as funding pressures and increasing demand for care services leave council leaders "between a rock and a hard place".
Philip Atkins, Conservative vice-chairman of the CCN and leader of Staffordshire County Council, said councils play a major role in supporting arts organisations, and providing libraries and museums.
But he said: "Increasing demand for care, at a time when councils are experiencing significant funding reductions, leaves local authorities between a rock and a hard place on these hugely important but non-care services."
UK news in pictures

Show all 50
Cllr Atkins added: "We have regrettably had to shift funding from other areas to fulfil our statutory duties and more importantly protect the elderly and vulnerable."
A series of petitions and campaigns against spending cuts to cultural services have been launched in recent weeks as councils across the country consult on budget proposals.
Andy Abbott, facilitator of Save Our Libraries Essex, said hundreds of residents have already protested against the council's plans to close 25 of its 74 libraries.
He told The Independent: "Libraries are essential for older people and for children for their studies. They give homeless people an opportunity to go online and interact with the outside world.
"It is a terrible attack on our culture. It is an act of culture vandalism."
Support free-thinking journalism and attend Independent events
Writer David Quantick, whose credits include The Day Today, The Thick of It and Veep, has spoken of the importance of keeping libraries open.
He said: "Libraries are portals to other worlds; supporting and funding them is supporting the future, not the past."
Meanwhile, children's writer Cressia Cowell, author of the How to Train Your Dragon series, warned the closure of libraries will "have an inevitable effect on social mobility in this country."
Jon Richards, head of local government at Unison, said: "When difficult funding decisions have to be made by cash-starved councils, core services such as adult and children's social care win out.
"But libraries have a vital role in communities. They're key to literacy and learning, provide safe spaces and act as a social space.
"The government must finance councils properly, otherwise our network of libraries will be irreparably damaged."
Tom Watson, deputy leader of the Labour Party and shadow digital, culture, media and sport secretary, added: "Eight years of austerity have badly hit our arts and culture. Each library, museum, gallery and creative space closed is a chunk taken out of the heart of a community.
"Altogether cuts like this can take the soul of a town."
A government spokesperson said: "Local authorities are responsible for their own funding decisions and over the next two years we are providing councils with £91.5bn to help them meet the needs of their residents.
"We are absolutely committed to supporting our world-class cultural organisations and boosting participation. A further £1.6bn of government and National Lottery funding is being invested in the arts, museums and libraries across the country through Arts Council England until 2022."
Join our new commenting forum
Join thought-provoking conversations, follow other Independent readers and see their replies