Last lion tamer in UK Thomas Chipperfield refused licence to use big cats in travelling circus
Twenty-eight-year-old has two lions and a tiger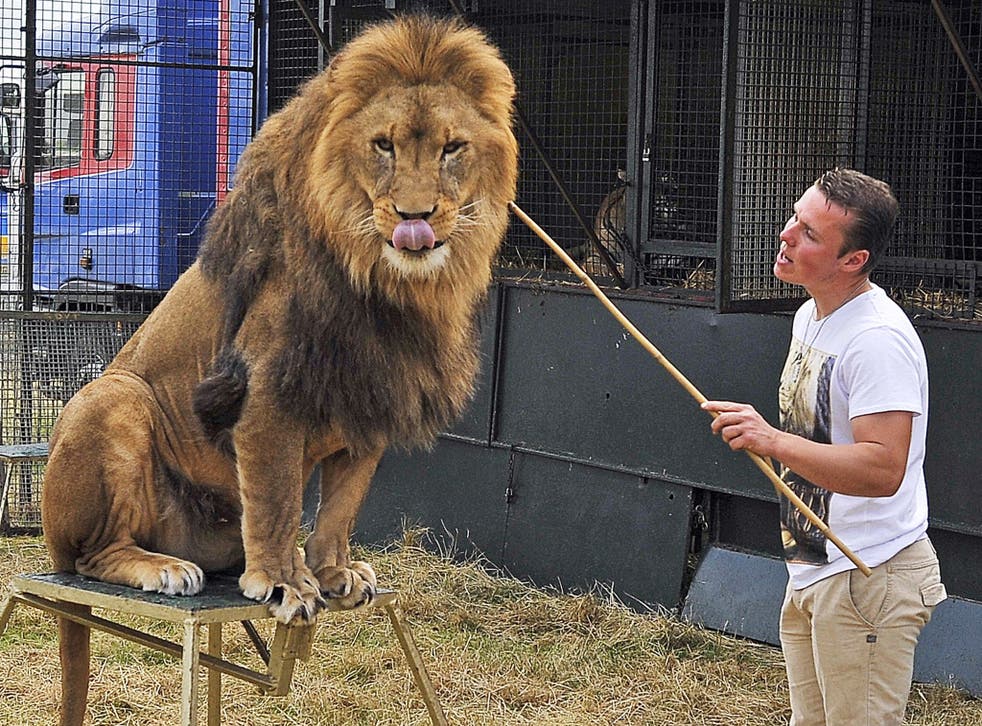 The only remaining lion tamer in the UK has been banned from using big cats in his shows.
Thomas Chipperfield, 28, from Winchester in Hampshire, has two lions and a tiger he keeps in Cannock, Staffordshire and comes from a long line of wild animal trainers.
But the Department for Environment, Food and Rural Affairs (Defra) said it refused to grant Mr Chipperfield a renewed licence.
Mr Chipperfield's appeal against the decision was dismissed by North Staffordshire Magistrates Court in January.
The court said the appeal was rejected because he would be unable to maintain suitable care plans for the cats and provide written itineraries.
The lion tamer said he planned to appeal again and no welfare concerns had been brought up.
Speaking to the BBC, Mr Chipperfield said pursuing a second appeal limited what he was able to say, but that he had "consistently acted in good faith with my team on the advice given by the circus licensing panel and their inspectors".
He added their advice was "often conflicting".
The use of wild animals in travelling circuses will be banned from 2020, the Government said earlier this year, after animal welfare advocates campaigned to outlaw the practice.
"The current Regulations expire on 19 January 2020," Defra said in a report.
"The Government does not intend to renew the regulations as it intends to ensure that a legislative ban is introduced by then. The regulations will then be allowed to expire."
World news in pictures

Show all 50
There are two circuses in the UK which currently have wild animal licences - Circus Mondao and Peter Jolly's Circus.
The circuses have 19 animals between them: six reindeer, four zebra, three camels, three raccoons, a fox, a macaw and a zebu.
Register for free to continue reading
Registration is a free and easy way to support our truly independent journalism
By registering, you will also enjoy limited access to Premium articles, exclusive newsletters, commenting, and virtual events with our leading journalists
Already have an account? sign in
Register for free to continue reading
Registration is a free and easy way to support our truly independent journalism
By registering, you will also enjoy limited access to Premium articles, exclusive newsletters, commenting, and virtual events with our leading journalists
Already have an account? sign in
Join our new commenting forum
Join thought-provoking conversations, follow other Independent readers and see their replies