Little Ross: Scottish lighthouse island goes on sale for £325,000
The island can be reached by boat or helicopter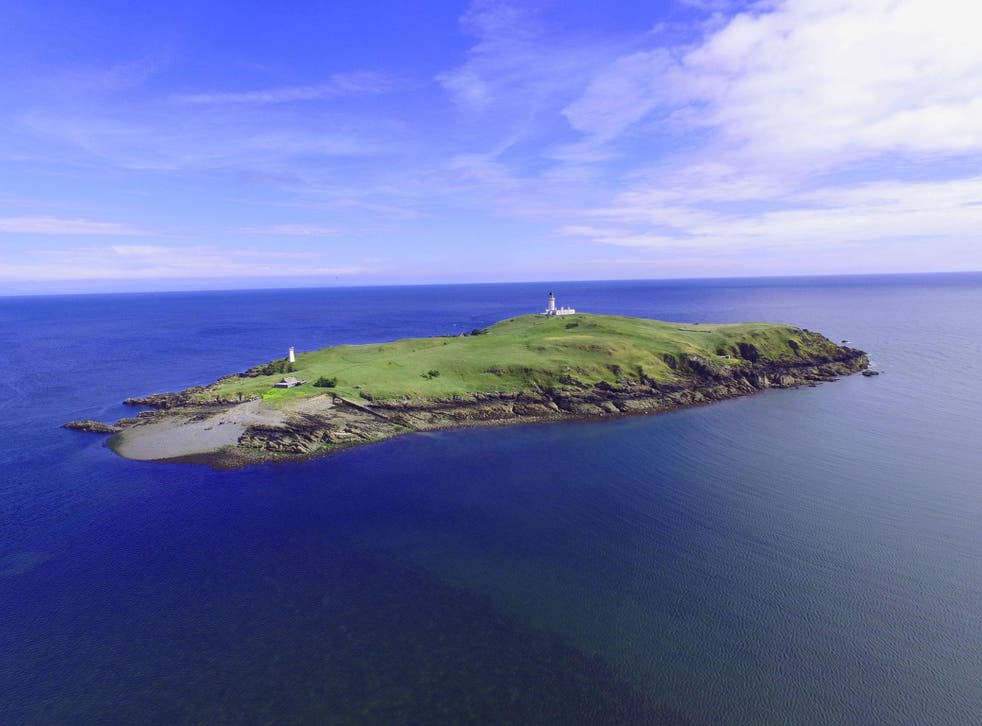 A small Scottish island with a notorious lighthouse has gone on sale for £325,000.
The 29-acre island of Little Ross, off the Meikle Ross headland on the south coast of Scotland, is home to a lighthouse, cottages, a natural harbour and pebbly beach.
Potential buyers have been warned they must be capable seamen by the estate agents, as they will need their own boat get there - or a helicopter.
An entire island is being powered by solar energy
The island hit national headlines in 1960 after lighthouse keeper Hugh Clarke was found dead by two visitors. His assistant, Robert Dickson, was sentenced to life imprisonment for the murder.
The lighthouse, which is not included in the sale, was designed and built by Alan Stevenson and first lit in 1843.
It has been fully automated since the 1960s and is no longer manned. The Northern Lighthouse Board maintains both the lighthouse and the sighting tower.
Included in the listing is a six-bedroom, B-listed cottage and courtyard. The island is also off the grid and runs on power generated by a small wind turbine and solar panels.
Estate agent firm Galbraith has called the listing a "rare opportunity to purchase a unique property" offering an alternative lifestyle as a retreat or holiday home.
David Corrie, a senior associate at the firm, said: "Private islands rarely come up for sale at an affordable price and particularly one with a habitable house and additional properties."
Join our new commenting forum
Join thought-provoking conversations, follow other Independent readers and see their replies