Liverpool fascist march cancelled after barely anyone turns up
"Whenever the city is bullied or intimidated or threatened we all come together and we stand together"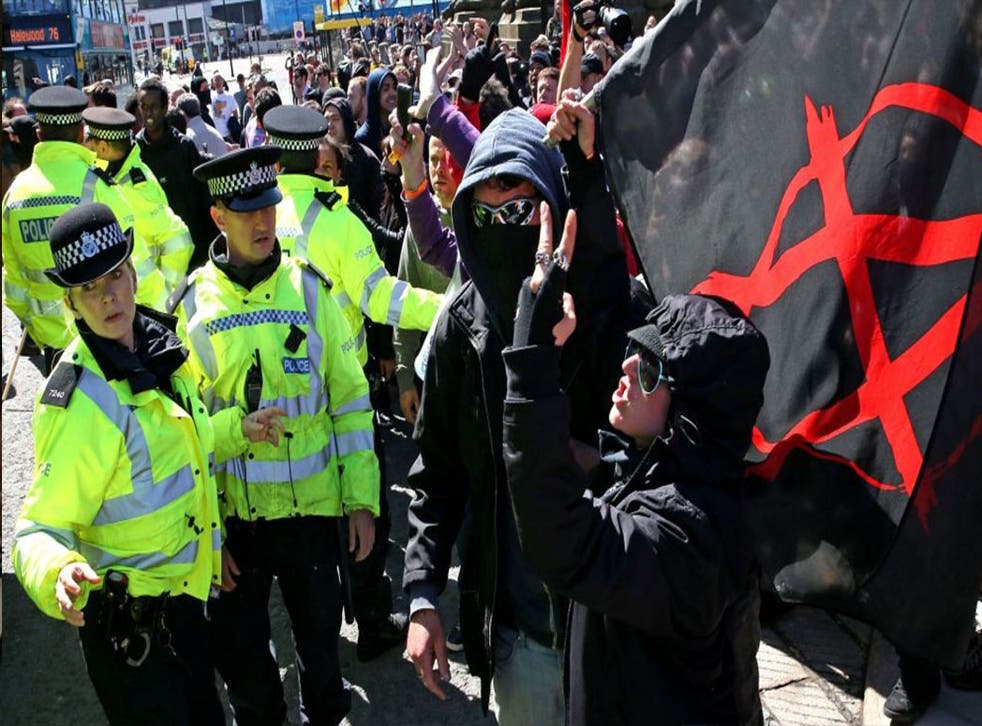 Neo-Nazis have called off a march in Liverpool, amid reports that they were vastly outnumbered by anti-fascist protesters.
The far-right group National Action had planned a 'White Man March' through the streets of Liverpool yesterday.
They had claimed that 150 of their supporters would be attending the rally and had written to the local council threatening to unleash "a National Action-packed weekend of ethnically enriched chaos and mayhem" if they were not given permission to march.
However, the Liverpool Echo reports that few members materialised and the group cancelled the event yesterday afternoon.
According to the Anti-Fascist Network, some members of the march were forced to take shelter in a lost property section after being bombarded with missiles.
Mersey Police confirmed that the organisers had made the decision to cancel the event. They said that six people were arrested as a result of unrest at the marches, but it was not yet known whether those involved were marchers or protesters.
Pegida UK met by counter-demonstrators in London

Show all 12
Hundreds of locals attended two counter protests staged by campaign groups Unite Against Fascism and the Anti-Fascist Network. They chanted 'Nazi scum off our streets' and 'Master race, you're having a laugh'.
Liverpool City Mayor Joe Anderson said he was proud of the city's citizens for taking a stand against the far-right group. He said: "I think the reaction that they [White Man Marchers] got in the city was not unexpected. I think the city is, for me, a city that is proud of its tag that we are called 'the world in one city'.
"I think whenever the city is bullied or intimidated or threatened we all come together and we stand together."
Join our new commenting forum
Join thought-provoking conversations, follow other Independent readers and see their replies