Liverpool jail 'worst inspectors have ever seen' after no improvements made since last watchdog report
Inspectors describe 'abject failure' to provide safe, decent and purposeful regime at HMP Liverpool two years after issuing stark warning that jail was not safe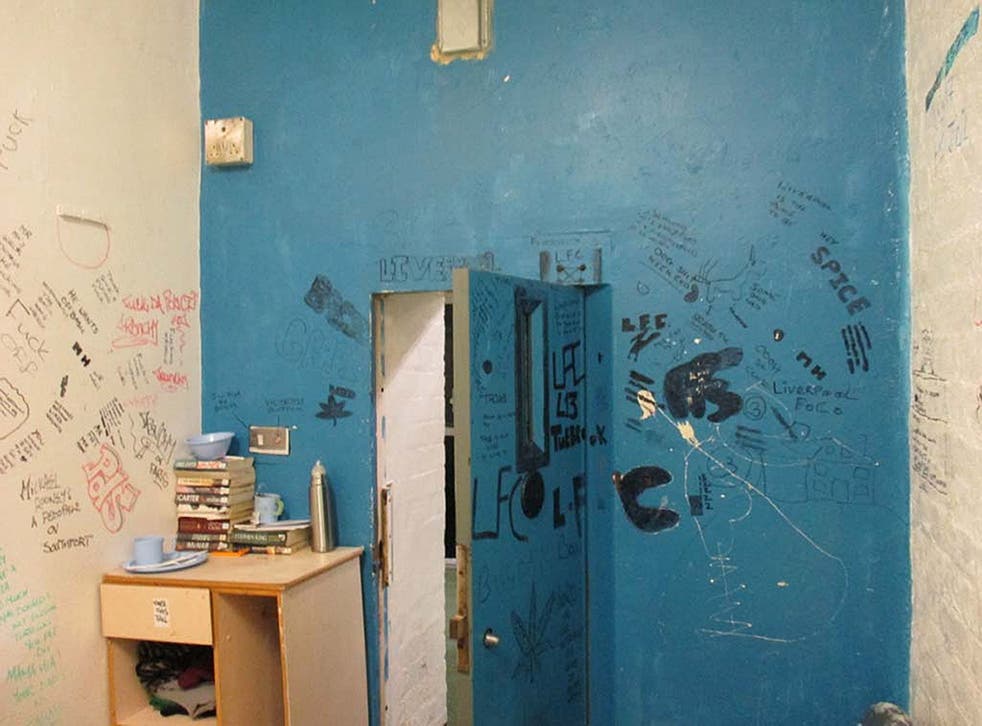 The Government is failing to act on damning prison inspections as jails continue to deteriorate despite being told they must improve, a new report shows.
Conditions have not improved at HMP Liverpool despite inspectors warning it was "not safe enough" in 2015, according to findings by the Justice Committee. A recent inspection of the jail shows conditions have now, two years later, deteriorated to the point of being the worst the prisons watchdog has ever seen.
MPs urged that the Inspectorate, which reports on conditions for and treatment of people in prison facilities, should be given additional resources to follow up on their recommendations.
It comes a month after Chief Inspector Peter Clarke accused prison leaders of "abject failure" to provide a safe, decent and purposeful regime in HMP Liverpool.
Inspectors found "squalid" living conditions, with dirt, litter, rats, cockroaches and "piles of rubbish" that had not been cleared by prisoners employed as cleaning orderlies because it presented a health and safety risk.
The Justice Committee report states: "Recommendations made by HM Inspectorate of Prisons (HMIP) did not lead to improvements at HMP Liverpool, and given this appears to be the case in other prisons, HMIP should be given additional resources to follow up on their recommendations
"We remain concerned that structure creates a situation whereby Her Majesty's Prison and Probation Service (HMPPS) are effectively 'marking their own homework'.
"We recommend that HMIP should be given additional resources to follow-up on recommendations, and hold prisons to account when they do not achieve recommendations."
The committee took evidence from ministers and officials following an inspection report on HMP Liverpool, published 19 January, which stated that the prison had failed "to offer a safe, decent and purposeful environment".
There was a backlog of some 2,000 maintenance tasks, and as a result hundreds of broken windows were left unrepaired, with jagged shards of glass not removed from the frames, and many lavatories left filthy, blocked or leaking, the report states.
The Inspectorate also revealed that many cells were not fit to be used and should have been decommissioned, with occupied rooms containing emergency call bells that were not working, presenting an "obvious danger" to inmates.
It came a day after the prison watchdog issued an "urgent notification" for the first time after a separate, as yet unpublished, report found HMP Nottingham was "fundamentally unsafe" to the point that inmates are at risk of death.
The Justice Committee's report said that national, regional and local management failed in their oversight of HMP Liverpool and the evidence suggests that, in varying degrees, failure is not limited to one establishment.
It welcomes actions taken to improve the current situation at HMP Liverpool, but notes that the action plan put in place following the previous inspection in 2015 did not result in the improvements required.
MP Bob Neill, chair of the committee, said: "This is the first time the committee has taken evidence on an individual prison, reflecting the seriousness of the Chief Inspector's findings. The situation at HMP Liverpool is not unique and is symptomatic of shortcomings evident across the prison estate which need to be addressed as a matter of urgency.
"It is clear that HMIP require additional resources so they can make sure that their recommendations are properly acted upon. I am not satisfied that existing plans to reorganise the way in which HMPPS operates above establishment level will be enough to bring about real improvement to conditions.
"The Justice Committee intends to ensure that ministers, officials and individual prisons are properly held to account when urgent and serious failings are highlighted."
Committee member and MP David Hanson pointed out that while the report focusses on the inspection of HMP Liverpool, there has also been a "very disappointing" inspection of Swansea, as well as a report highlighting a "persistence of failure" at Wormwood Scrubs in recent months.
He added: "All three of these drew attention to the lack of demonstrable improvement since previous inspections, underlining a failure of HMPPS and ultimately ministers to ensure that recommendations are responded to. I am encouraged by some of what we heard when we took evidence but big challenges lie ahead.
"Our committee has an important role in holding to account on this issue and I hope our report will make a difference. I welcome especially the recommendation on more transparency in current private sector contracts."
A Ministry of Justice spokesperson said: "Ministers have been absolutely clear that conditions at HMP Liverpool were unacceptable and we will not stand for them.
UK news in pictures

Show all 50
"There are around 200 fewer prisoners at HMP Liverpool compared with the inspection period, a new governor has been appointed and the backlog of maintenance tasks is being addressed.
"But we want to be held accountable when failings persist, which is why ministers introduced the urgent notification process – demanding the Secretary of State introduce tough measures to improve failing prisons.
"We welcome the committee's report, and will carefully consider each recommendation."
Register for free to continue reading
Registration is a free and easy way to support our truly independent journalism
By registering, you will also enjoy limited access to Premium articles, exclusive newsletters, commenting, and virtual events with our leading journalists
Already have an account? sign in
Register for free to continue reading
Registration is a free and easy way to support our truly independent journalism
By registering, you will also enjoy limited access to Premium articles, exclusive newsletters, commenting, and virtual events with our leading journalists
Already have an account? sign in
Join our new commenting forum
Join thought-provoking conversations, follow other Independent readers and see their replies