Liverpool aerial zipline approved despite fears of 'Disneyisation' of historic city centre
The £4m ride will whisk thrill-seekers above listed buildings, heritage gardens and memorials to both Hillsborough victims and war dead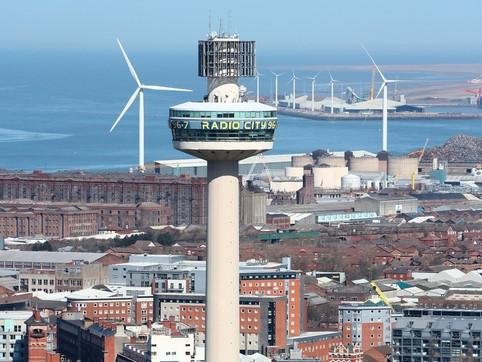 A 400 metre zip wire which will whisk thrill-seekers above Liverpool city centre has been approved by councillors — despite fears it will lead to the "Disneyisation" of the historic area.
The £4m ride will carry daredevils from the famous Radio City Tower to the Central Library.
Along its trajectory will be the Grade I-listed St George's Hall, the 19th century World Museum and much-loved St John's Gardens — all key components in Liverpool's status as a UN World Heritage Site.
Numerous memorials, including those to Hillsborough victims and the war dead, all sit below or close to the line's run.
Among the 29 objections to the scheme, one argued the aerial ride would "represent the Disneyisation of one of the city's most cultural areas, making it appear tacky".
One ward councillor, Nick Small, told The Independent: "It's completely wrong for the area."
And he added: "I think it would end up closing after a few years. I'm not convinced that level of demand would be sustained."
But Sean Taylor, boss of Zip World, the company behind the scheme, told planners it would bring 40 jobs to the city and thousands of annual visitors.
He said the ride — which is now scheduled for a 2021 opening — would not operate on Hillsborough Memorial Day, Armistice Day, Remembrance Day or Christmas Day.
Andrew Hudson, commercial director of the company which already runs three similar lines in rural Wales, said: "We feel it will add to the culture that's already in the city, whether it's the music tourism or the football tourism, we think it will add tremendous value."
Richard Kemp, leader of the city's Liberal Democrat council group, said he would continue to fight against the attraction after it was approved this week.
Join our commenting forum
Join thought-provoking conversations, follow other Independent readers and see their replies