Living in mixed communities 'makes people feel British'
Study shows how diversity within neighbourhoods helps ethnic minorities better identify with UK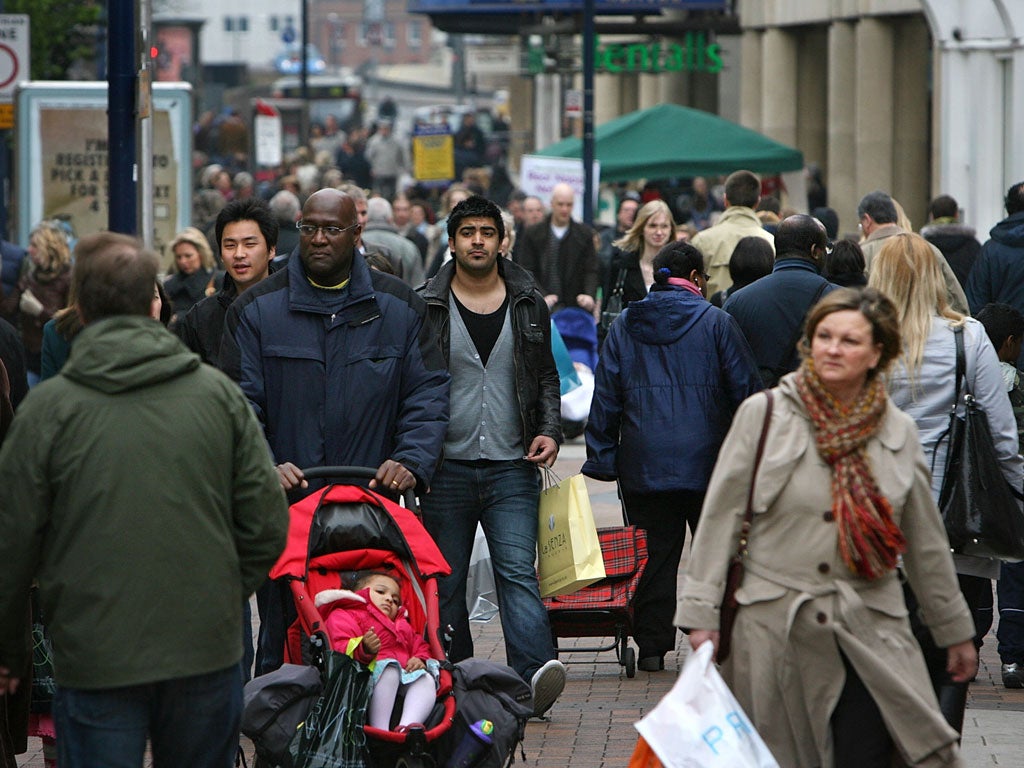 People from ethnic minorities are more likely to feel British if they live in mixed communities rather than being surrounded by neighbours of their own background.
The most comprehensive study of community cohesion in the UK ever conducted has found clear evidence of the positive impact of integration.
Researchers from Essex University and the University of Oxford analysed data from two surveys of 4,391 British people. Of these, 3,582 came from ethnic minorities.
When people from these minority groups live in very mixed areas, where there were few people from their own ethnicity, they are five percentage points more likely to identify with Britain as a whole than those who live amongst people from their own background, researchers found.
"Diversity is really good for minority members in Britain," the report's co-author, Neli Demireva, said. "If they live in diverse scenarios they identify more with Britain. Contact is good because they don't create reactive identities."
In addition, the study established that living as a minority amongst other ethnicities does not lessen trust in neighbours, willingness to help neighbours, or how often a person takes part in community activities.
The research, published in the journal Sociology, also found that white Britons living in deprivation with little education are less likely to trust their neighbours than their richer, better educated peers.
These factors make more difference to levels of trust for white Britons than how ethnically diverse their neighbourhood is. Previous studies in America and Europe had been more negative about the effects of ethnic mixing on trust and civic spirit. But this study found that "if anything, diversity should be encouraged to cement the integration progress of migrants."
Sunder Katwala, director of the integration think-tank British Future, welcomed the study. "The everyday story of integration working well in Manchester and Sheffield or Birmingham and Leicester often doesn't get reported. The overall story of Britain is of being a bit better at this than we thought we would be."
Mr Katwala believes better integration of the kind found by the researchers could be promoted by more community activities. "We can make this work and we have a history of making it work well," he said. "We should promote more contact with people who wouldn't otherwise meet."
Although white Britons living in areas with concentrated numbers of people from different ethnic backgrounds were five percentage points less likely to trust others than white people living in low diversity areas, this was closely linked to deprivation and fears of crime. The single most dramatic impact on whether white Britons trust others is education. Overall, white Britons with degrees were 27 percentage points more likely to trust others than those with no education.
Join our commenting forum
Join thought-provoking conversations, follow other Independent readers and see their replies