Best-selling cleanser recalled over dangerous levels of bacteria
Liz Earle's 'Cleanse & Polish Hot Cloth Cleanser' found to contain potentially dangerous bacteria
Benjamin Kentish
Sunday 06 November 2016 19:15 Comments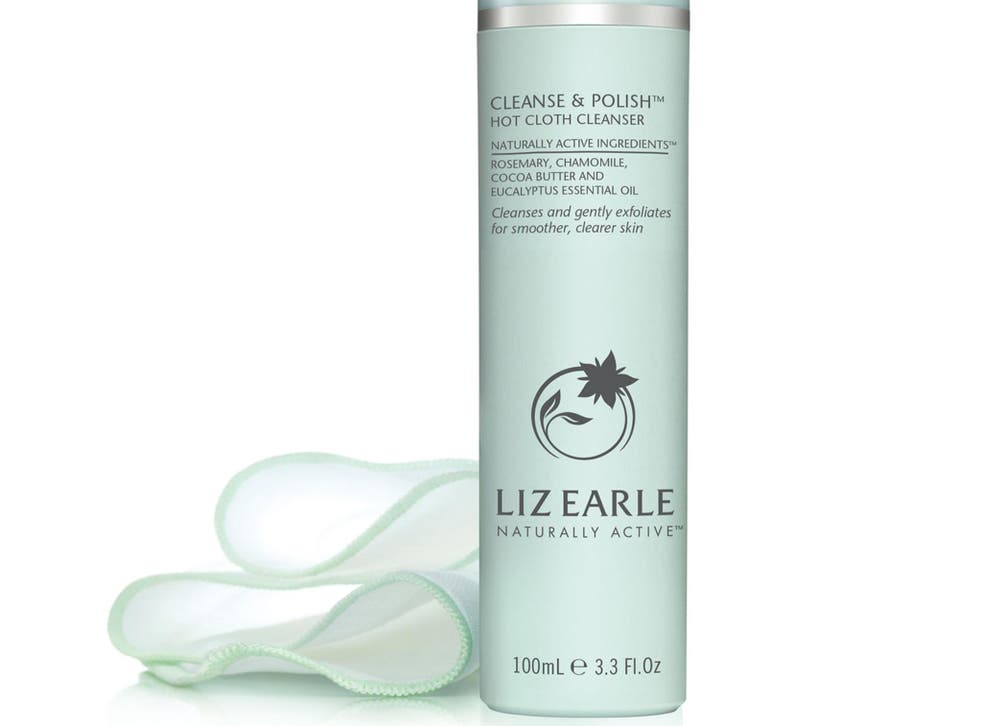 A leading skincare product has been urgently recalled after tests reveals it contained dangerous levels of bacteria.
The Liz Earle 'Cleanse & Polish Hot Cloth Cleanser' is one of the UK's bestselling beauty products and has won more than 100 awards.
But 15,000 tubes of the cleanser were recalled after being found to contain the bacterium Enterobacter gergoviae.
The warning came from European Commission's Rapid Alert system, which is designed to allow European countries to exchange information about dangerous products posing a risk to the health and safety of consumers.
The alert said the contaminated Liz Earle product could cause skin and eye infections, particularly in users with a weakened immune system.
Liz Earle claims its product, which costs £26.00 for a 200ml tube, is "the foundation of fabulous skin". It says the "rich indulgent cream…will leave skin feeling comfortable, balanced and exceptionally clean".
Five all-time favourite beauty products

Show all 5
The product contains cocoa butter, rosemary, chamomile and eucalyptus – and, according, to health and safety experts, thousands of potentially dangerous bacteria.
Enterobacter gergoviae can cause chest and urinary tract infections and in some cases has been found to be resistant to antibiotics. The bacteria is related to the E. coli strain that is responsible for almost two-thirds of resistant 'superbug' cases.
A spokeswoman for Liz Earle, which is owned by Boots, confirmed the company had recalled products last month after "an ingredient safety issue was identified".
She said: "This issue was confined to a single production batch of Cleanse & Polish and this batch was sold directly via the Liz Earle website. It was therefore relatively easy to to contact all customers who were potentially affected...all of whom were offered a refund."
"At no time was any affected product present on store shelves."
Liz Earle was founded more than 20 years ago by two friends on the Isle of Wight. It claims to use "only the finest naturally active ingredients" and says "quality and safe ingredients are our priority".
The company was purchased by Boots in a £140 million deal last July. The Independent has contacted Boots for comment.
Register for free to continue reading
Registration is a free and easy way to support our truly independent journalism
By registering, you will also enjoy limited access to Premium articles, exclusive newsletters, commenting, and virtual events with our leading journalists
Already have an account? sign in
Join our new commenting forum
Join thought-provoking conversations, follow other Independent readers and see their replies