Lloyds' banking systems failure hits 22m retail customers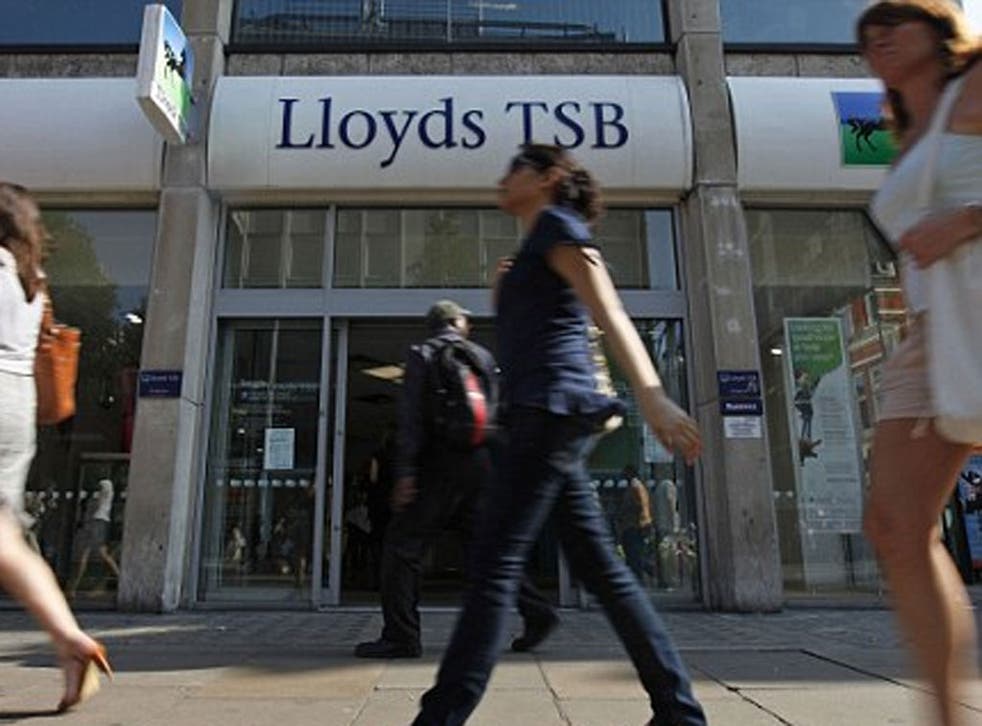 Some 22m retail customers of Britain's biggest banking group faced chaos today when Lloyds' banking systems failed.
Customers reported having plastic cards rejected and cashpoints failing while the bank's internet service told customers it was unable to connect to accounts.
The problems hit customers of Lloyds TSB, Halifax and Bank of Scotland.
In an apparently unrelated incident at the same time, some of the Co-op Bank's 2.4m banking customers were also hit, losing access to their accounts.
One concerned traveller reported on Twitter of there being chaos at the Edgware Road branch of Lloyds where unhappy customers were stranded for an hour without access to cash.
The computer outage at Lloyds lasted for around an hour during the middle of the busy Friday afternoon period.
It was unable to say how many customers were hit during the problems but said it said it would work through the backlog of payments to ensure that all were completed by the close of business today.
Lloyds said: "We know our customers rely on us, and we apologise for the inconvenience we have caused them."
The Co-op meanwhile said in a statement: "We are currently experiencing a temporary issue with our banking systems which has resulted in some customers being unable to access their accounts."
The issue - which also hit customers of the Co-op's online bank Smile - was fixed after around an hour and a half.
The last major banking computer cock-up in the UK hit the 12m customers of taxpayer-owned Royal Bank of Scotland in June.
Millions of RBS, NatWest and Ulster Bank customers spent days without access to their cash as salaries and payments were not credited to accounts, leaving customers unable to get cash and having debit card transactions turned down.
The mess left NatWest and RBS being forced to open branches on a Sunday for the first time in its history to help customers left short of cash by the bungling bankers.
It was forced to earmark £125m to compensate customers affected by the glitch.
RBS later blamed an "IT software patch upgrade" for the computer chaos.
Last month Treasury Committee chairman Andrew Tyrie warned that "every bank should be checking its IT systems", following the RBS and NatWest disruption.
He said: "We need to have confidence that such a failure cannot happen again."
Meanwhile Financial Services Authority chairman Lord Turner launched an investigation into the computer failure at RBS after warning that similar disruption to account access in future could cause a "potential drain on liquidity through customers removing their deposits".
While the Lloyds' and Co-op cock-ups appear to have been temporary, they raises fresh fears that the banking system is at risk and erodes further public confidence in our banks.
Join our new commenting forum
Join thought-provoking conversations, follow other Independent readers and see their replies