More than 100 charities claim they are being gagged by anti-lobbying rules
Letter signed by 122 organisations including Save the Children and Greenpeace warns their voices are being silenced due to 'draconian' legislation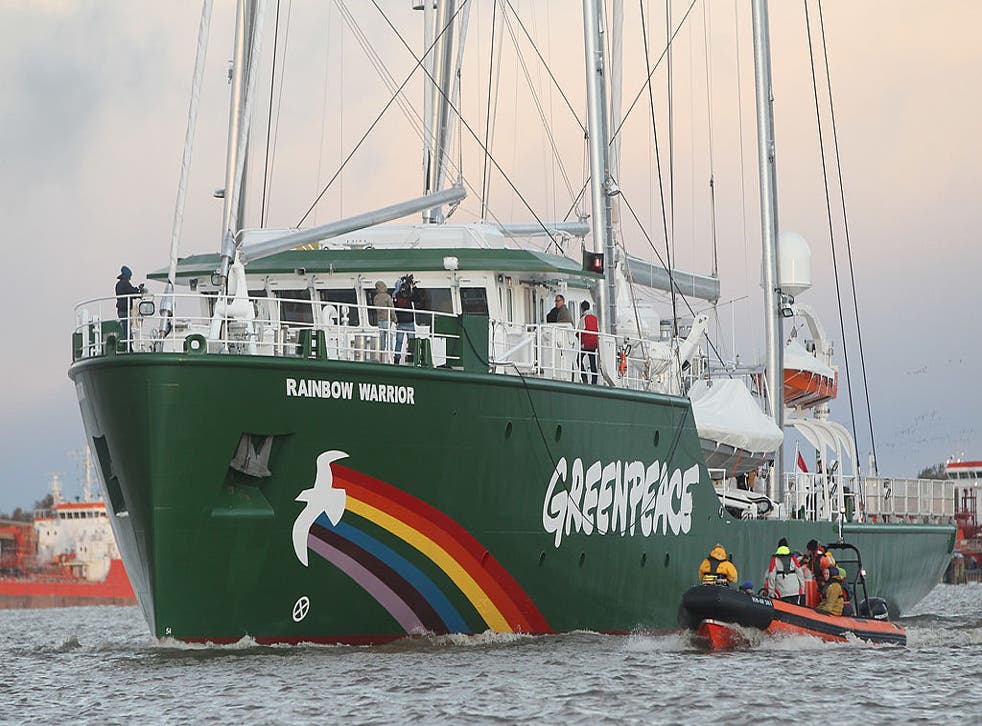 More than 100 charities have warned that they are being gagged by controversial government legislation that they claim is preventing them from campaigning on issues affecting the poorest and most marginalised groups in society.
An open letter signed by 122 organisations including Save the Children, Greenpeace and Christian Aid says campaigning is being "lost" from public debate due to the "draconian" requirements of the Lobbying Act.
Dubbed the "charity-gagging law", it dictates what charities can do publicly in the 12-month run-up to elections in order to ensure individuals or organisations cannot have an undue influence over the vote.
Given the possibility of a snap election, charities say they are not able to carry out political campaigns now for fear of being hit with retrospective fines.
The Lobbying Act was initially intended to tackle corporate lobbying and stop wealthy pressure groups and individuals from influencing election results.
But charities have warned that it had a "chilling" effect on their sector during the general election, with many having to alter or reduce campaigning activities as a result. Now there are renewed calls for the act to be overhauled, with high-profile charities publicly branding it a "confusing and burdensome" piece of legislation that "weakens democracy, rather than strengthens it".
The letter, which has been sent to the new civil society minister Tracey Crouch, says the legislation has had a "disproportionate impact" on campaigning and means that those representing the marginalised and vulnerable have been "silenced".
"While we recognise that regulation is necessary to ensure that no one individual or organisation can exert undue influence at an election, the Lobbying Act has had a disproportionate impact on civil society campaigning," the letter reads.
"We are concerned that it caused many organisations, often representing our society's most marginalised and vulnerable people, not to engage in the run-up to the recent general election, and resulted in important voices being lost from public debate."
It concludes: "The Lobbying Act is a confusing and burdensome piece of legislation that weakens our democracy, rather than strengthens it. We look forward to working with you in your new role to ensure that much-needed changes are made to this law."
John Sauven, executive director of Greenpeace UK, said: "At the last general election, the UK was in an unprecedented period where uncertainties about post-Brexit Britain touched nearly every facet of our society, our environment, our governance and our role in the world.
"It was a crucial time to hear the multitude of voices in civil society as we collectively sought to shape what comes next. Greenpeace refused to register for the Lobbying Act because we felt the issues we campaign on – climate change, air pollution, ocean plastic, wildlife protection – are too important to be muzzled by an act that attempts to silence our voice at such a critical point.
"The right of civil society to campaign and make their voice heard should be the fabric of any vibrant democracy."
In April this year, Greenpeace became the first charity to be fined under the Lobbying Act, when it was hit with a £30,000 fine for failing to register with the Electoral Commission as a "campaigning organisation" ahead of the 2015 general election.
Christian Aid felt forced to water down a previous campaign it was running on the refugee crisis, despite having invested considerable sums of money in it, because it did not want to risk appearing politically biased.
Tamsyn Barton, chief executive of Bond, a UK network for organisations which is leading the calls, warned that unless the "draconian" policy is overhauled, the voice of charities would continue to be silenced on issues affecting those they are trying to help.
UK news in pictures

Show all 50
"We have seen a huge rise in the number of charities and campaigners speaking out against the Lobbying Act, particularly in the context of the recent snap election," she said.
"However, their voice will continue to be silenced on a whole range of issues affecting the people they are trying to help, whether it be discrimination and inequality, or climate change, unless our repeated calls for the Lobbying Act to be overhauled get a response.
Julie Bentley, chief executive of Girlguiding, the leading charity for girls and young women in the UK, said: "It is vital that girls' voices are heard by decision-makers who can break down these barriers to girls reaching their full potential.
"We are concerned that the confusion and lack of clarity around the Lobbying Act as it stands could hinder this process. All of society loses out when the voices of those affected by issues are silenced from the debate around solutions, at the very time that decision-makers are listening most intently."
The Department for Digital, Culture, Media and Sport has been approached for comment.
Register for free to continue reading
Registration is a free and easy way to support our truly independent journalism
By registering, you will also enjoy limited access to Premium articles, exclusive newsletters, commenting, and virtual events with our leading journalists
Already have an account? sign in
Register for free to continue reading
Registration is a free and easy way to support our truly independent journalism
By registering, you will also enjoy limited access to Premium articles, exclusive newsletters, commenting, and virtual events with our leading journalists
Already have an account? sign in
Join our new commenting forum
Join thought-provoking conversations, follow other Independent readers and see their replies