Rare lobster saved by fishmonger is rehomed in aquarium
Crustacean earns reprieve thanks to bright orange shell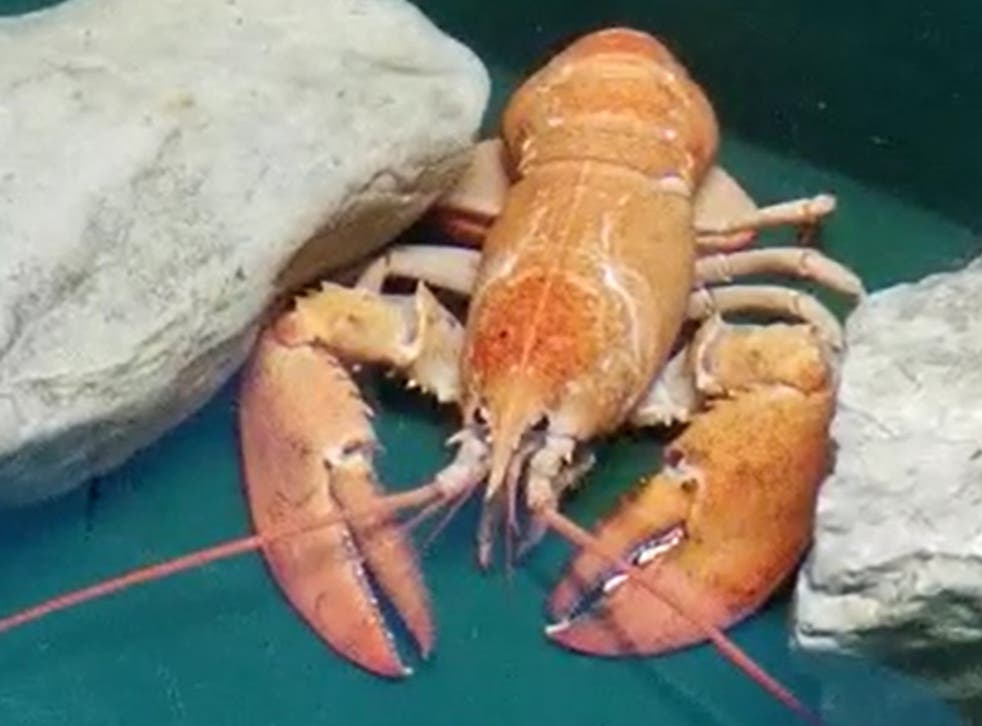 Leer en Español
A rare lobster destined for a dinner plate has been saved by a fishmonger and given a new home in an aquarium.
The Canadian lobster had been shipped across the Atlantic and delivered to Neve Fishmongers in Fleetwood, Lancashire.
But fishmonger Steve Atkinson spotted that the crustacean's bright orange shell was much different to the species' usual speckled dark brown colouring.
He contacted Sea Life Blackpool where it was revealed to the public on Tuesday in its new home.
Scott Blacker, a curator at the aquarium, said the shade of the rescued invertebrate's shell was "extremely rare".
"Its striking and extremely unusual orange colour is actually only found in one in 30 million Canadian lobster," he said.
"It really is something very special.
"For this reason, we have taken care of the lobster which remained in quarantine with us for 21 days.
"From today, Tuesday, he is on permanent display to the public in one of our main tanks and we will, of course, be ensuring it has a forever caring and loving home."
Lobsters can live to 100 years and animal rights activists argue that lobsters can feel pain due to the complexity of their central nervous systems.
Lobster supper without the lobster suffering

Show all 2
In 2018, Switzerland became the first country to ban the cooking technique of boiling lobsters alive.
The new guidelines requires that crustaceans must be stunned before they are killed. It also prohibits the transportation of live lobsters on ice or in ice water.
Join our new commenting forum
Join thought-provoking conversations, follow other Independent readers and see their replies