Leader of Catholic church in England and Wales expects government U-turn on lockdown services ban
Blocking worshippers from churches during lockdown not supported by science, Vincent Nichols warns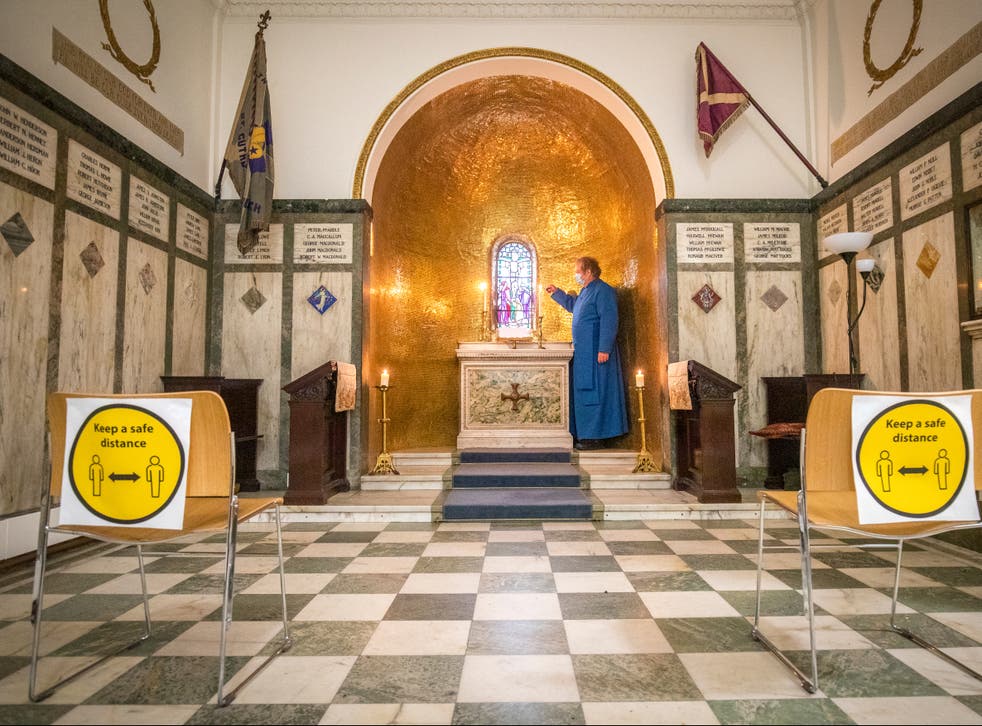 The head of the Catholic Church in England and Wales has predicted the government will shortly abandon the ban on church services during the new lockdown.  
Cardinal Vincent Nichols said the rules forbidding churches from holding worship in person were "not supported by any scientific evidence and clearly shows a misunderstanding of the importance of religious faith".
"I think it will be changed," he told BBC Radio 4. "As soon as possible, I hope to see places of worship opened again [for services]."
Places of worship were banned from holding public services during the first lockdown earlier this year, a move that was generally if reluctantly supported by faith leaders in most denominations.
Since the late summer, however, churches, synagogues, mosques and temples have been permitted to welcome congregations back for services, provided social distancing is adhered to and with other restrictions, including no singing.
But the second lockdown regulations return to the more stringent rules of March, with small funerals the only services allowed to take place in churches throughout November.
Coronavirus fears lead to empty streets and shelves across UK

Show all 15
Church buildings can remain open to be used for private, individual prayer, to host essential services such as foodbanks, or for clergy to broadcast online worship from.
Cardinal Nichols, who as Archbishop of Westminster is the most senior Catholic in England and Wales, said churches were "among the safest places to go" and were always well managed and thoroughly cleaned.
Prime Minister Boris Johnson and his fiancée Carrie Symonds had their son Wilfred baptised at Westminster Cathedral, the seat of Cardinal Nichols, during a service in September.
Cardinal Nichols has already written to Mr Johnson urging him to not plunge churches back into a full lockdown, as has the Archbishop of Canterbury, among others.
In a letter signed by members of the Places of Worship Taskforce — which has been consulted by the government throughout the pandemic — senior faith leaders argued there was no scientific justification for shutting down services again, given the great lengths gone to to make them Covid-secure.
Religious services also were important for people's mental health, social cohesion and were part of the "essential fabric of the nation", the letter argued.
Theresa May was among several Conservative MPs who also spoke out against the restrictions during a debate in parliament on Wednesday.
The former prime minister, who abstained in the final vote, said the government, by making it illegal to attend acts of worship, was setting a dangerous precedent that could be exploited in the future. 
Despite the growing pressure to reverse the new lockdown on places of worship, a Downing Street spokesperson said on Wednesday services had to stop as part of a "package of measures designed to slow the spread of the virus".
"Places of worship bring huge comfort and solace to people, especially during this challenging time, and that is why they will remain open during this period of new restrictions for private prayer and other vital functions like funerals," he told reporters.
"We'll continue to work closely with senior faith leaders and the Places of Worship Taskforce, as we have done throughout the pandemic."
Join our new commenting forum
Join thought-provoking conversations, follow other Independent readers and see their replies