Four out of five people support new national lockdown, poll shows
Seventy per cent of public say England's borders should be closed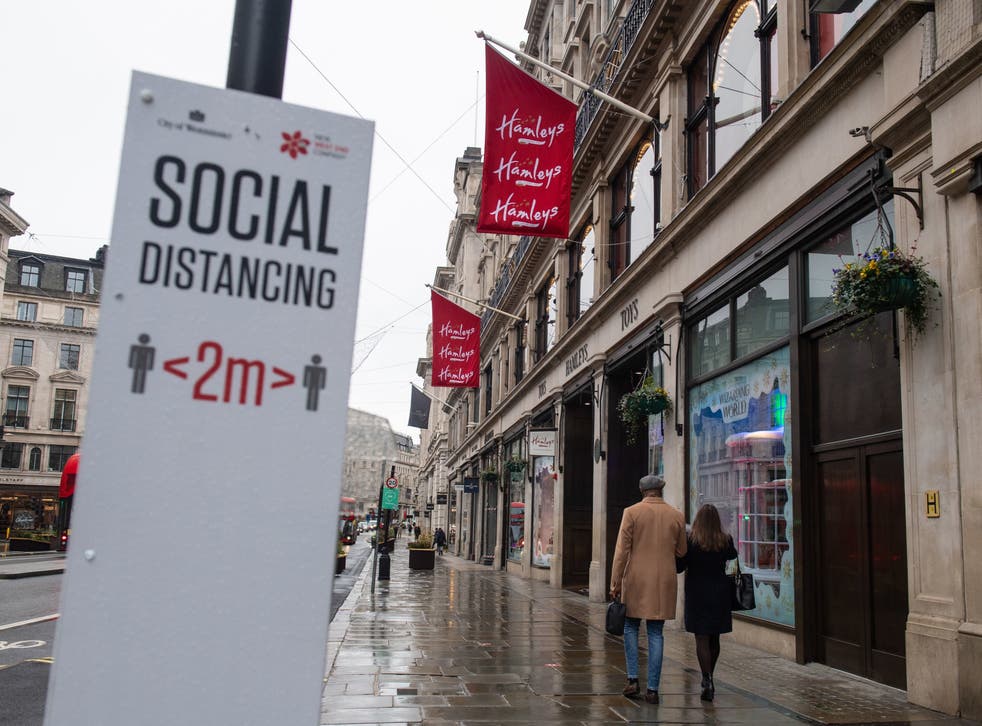 Four in five (79 per cent) of English adults support the new national lockdown, and nearly two in three (62 per cent) believe the government reacted too slowly in implementing stricter restrictions to control coronavirus, according to polling.
Many would support additional measures, with more than 75 per cent saying everyone should be required to take a Covid test on arriving in the UK, and 70 per cent saying the borders should be closed.
And despite hope provided by coronavirus vaccines, 51 per cent of people do not expect life to return to normal before September and 35 per cent before Christmas 2021, according to a snap survey by Savanta ComRes.
Seventy per cent of those polled criticised the government for focusing on protecting the economy rather than limiting the spread of the virus.
Chris Hopkins, political research director at Savanta ComRes, said: "It is not surprising that the public supports the latest lockdown to such an extent, given the previous levels of support for restrictions and the lack of support for their relaxation.
"Perhaps what is surprising is the fact that half say they're more concerned about Covid-19 now than they were on New Year's Day, undoubtedly impacted by the sudden escalation in measures announced by the prime minister."
In an announcement on Monday night, Boris Johnson placed England into a third national lockdown until at least the middle of February following warnings from experts that the NHS is at risk of being overwhelmed.  
He instructed the public to stay at home and said all schools and non-essential shops will be closed would be shut from Tuesday.
YouGov polling published on Monday before the PM's announcement found 79 per cent of Britons supported another lockdown, compared to just 16 per cent who opposed it.
Join our new commenting forum
Join thought-provoking conversations, follow other Independent readers and see their replies