A year of lockdowns: Snapshot of how coronavirus changed life on a single UK street
There have been no deaths in Sheffield's Lydgate Hall Crescent, yet the all-encompassing nature of the pandemic means every household has been inexorably affected, Colin Drury discovers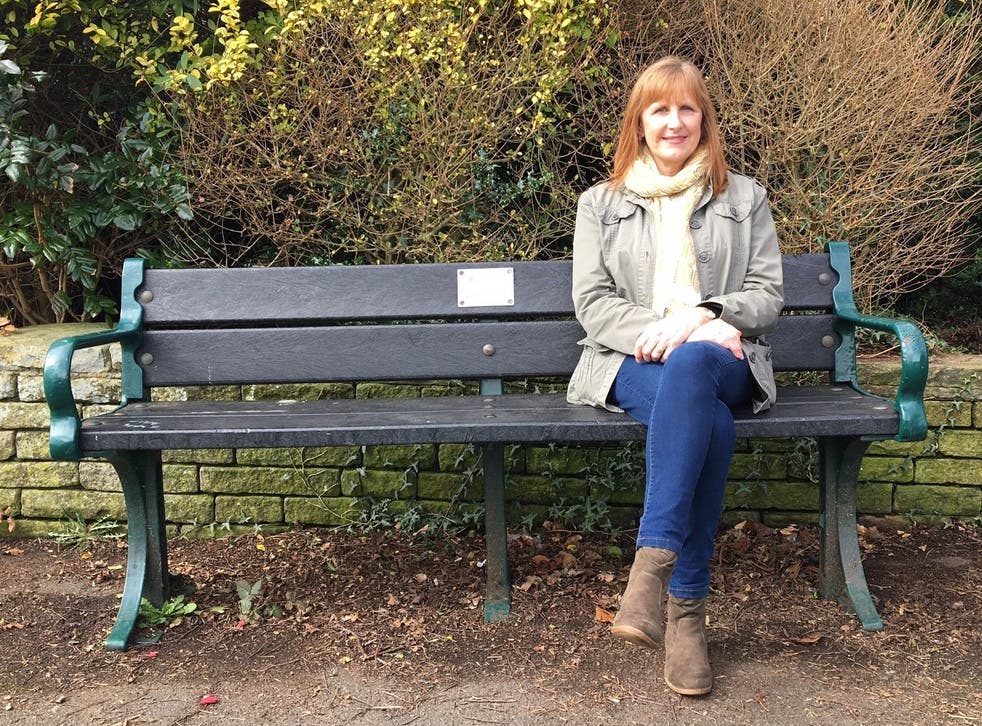 It is one year since the previously unthinkable happened and the UK was placed into lockdown.
Shops, restaurants, schools, nurseries, gyms, libraries, museums and leisure centres – everything, basically – were shut down with Britons ordered to stay at home as the then novel coronavirus ravaged the country.
Nothing has been the same since.
Over the last 12 months, the Covid-19 death toll has topped 125,000, three national shutterings have been implemented, Christmas was all but cancelled, millions of people have been furloughed, tens of thousands more have been made redundant and friends and families have been kept apart.
Not a single person in the country has been left unaffected.
Which brings us to Lydgate Hall Crescent, a suburban 40-house road in Sheffield, South Yorkshire.
Exactly 100 days into the coronavirus crisis, The Independent visited this most average of English streets – a green one end, a pub the other, neighbours who come from everywhere from Kuwait to California – to speak to residents and offer a snapshot of how the pandemic had upended normal life in the UK.
Today, a year on from the beginning of the lockdown, we returned…
The intensive care consultant: 'We've lost 400 patients and every one of them hurts'
One of the key moments that stands out from the last 12 months for Dr Tim Meekings was when he heard about the government's Eat Out to Help Out scheme.
The 46-year-old is lead consultant for intensive care at Chesterfield Royal Hospital. He and NHS colleagues survived the first Covid-19 wave, he says, by running on adrenaline and holding onto the knowledge they were meeting an unprecedented challenge.
By the summer, with cases down, they were shattered.
Then Rishi Sunak announced plans to get people crowding back into restaurants while Boris Johnson simultaneously encouraged workers to return to offices.
"And it was just a sense of foreboding," he says. "There were doctors screaming into group chats: what are they doing? It was awful. All summer, we knew what would be coming by autumn."
Come it did.
For Tim and the CRH, the second wave was more deadly than the first. In total, some 400 people have died on their wards.
"Every one of them hurts," the father-of-three says. "It's been the hardest thing I've ever had to deal with. Normally when people come into intensive care, they are already very ill but, with coronavirus, they come here still feeling relatively well. They're having trouble breathing but they're talking and eating. And you're looking at them knowing they're probably going to deteriorate, and there's really nothing you can do."
The most difficult moment of all was when a family of a dying man were called to say he didn't have long to live.
"But they couldn't come in because they had Covid themselves," says Tim. "They asked me to say their goodbyes to him. It was devastating. You become a doctor to save lives. You don't want to be telling someone goodbye."
The positive case: 'It laid me low for a month but my 88-year-old father never even had a symptom'
Pam Thomas cannot be sure where she caught the coronavirus that confined her to the house for almost a month, but she suspects it was in a betting shop.
She and partner Steve have spent much of the last year bubbled with her 88-year-old father Peter who lives in nearby Rotherham.
In December, days after she had taken dad for his much-loved weekly flutter, she and Steve were walking past a chip shop.
"I said to him, 'That smells good'," the 63-year-old recalls today. "And he said 'What does?' and we both looked at each other and sort of said, 'Oh'."
Both of them and her father had a test. All three came back positive.
"I was terrified," says Pam. "Dad's 88 and has COPD [chronic obstructive pulmonary disease]. He is the very definition of who this thing kills."
Yet as both she and Steve, 58, fell hideously ill – "it was a month where we didn't have the energy to do anything but cough and watch TV" – her father remained the very picture of health.
"I called him every day dreading that he'd be starting to show symptoms and he never did," she says. "When I think about how bad I was, it was a miracle."
It was not the only way the pandemic has hit home.
Three people Pam knows have died, while, in October, after months on furlough, she was made redundant from her role as a customer sales representative.
She has now become a full-time carer for her father and is hoping for a return to some normality this summer.
What's the thing she's looking forward to most? "It sounds daft," she says. "But fighting to get to a bar. I can't wait to be shoulder to shoulder with people trying to get a drink again."
The student: 'I spend most of the day in my room – it's not the uni experience you dream of'
University life was coming along nicely for Will Wraith at the start of 2020.
After spending his first year living at home, the Sheffield Hallam PE student had moved into a flat with friends, was doing well academically and had made himself a regular in the uni's football team. He was preparing to play a varsity match at Hillsborough, home to his beloved Sheffield Wednesday.
Then coronavirus kicked in.
By the time lockdown was announced, he had moved back to his parents home, his studies had been confined to online learning and the varsity game had been canned. "I felt like crying when it was called off if I'm honest," the 23-year-old says. "I don't know if I'll get that chance again."
The year since – with lectures largely online and a normal social life impossible – has been one long battle to stay motivated.
"I spend most of the day in my room," he says. "It's not exactly the university experience you dream of."
He himself has not had Covid-19 but the family – that's Will, brother Oli, father Jeremy, 50, and mother Claire, 49 – has not escaped completely.
In September, a week before he was due to leave home to start his own university life in Manchester, 20-year-old Oli came down with the deadly virus. He spent two weeks struggling with it before recovering and heading off for his first year.
"But ever since then he's had one illness after another," says Claire. "He's not really been fully fit again." A pause. "Although that might just be freshers life."
In any case every, cloud as a silver lining.
The family were contacted by researchers from Oxford University shortly after Oli's recovery and asked to take part in trials where they would all be tested for the bug every month thereafter.
They agreed to take part, says Claire, partially because they wanted to help in the fight against Covid-19 and partially because they had found it impossible to book a test when they had needed to in September.
"Definitely for those reasons," nods Will. "And also because you get sent £25 of shopping vouchers every time you do it."
The parents-of-six: 'Christmas was cancelled – so I dressed up as Santa Claus'
Ask Lee Churchus for one way the pandemic has changed his life and the father-of-six does not begin by mentioning how, as a househusband, he has had to wrestle with home educating five children (the sixth is a 21-year-old apprentice).
Rather, he has an altogether unexpected answer: "I suppose if this hadn't happened I'd never have been Santa Claus," the 47-year-old declares.
In December, wife Nina decided that if the little ones couldn't visit a Father Christmas this year, a Father Christmas would have to visit the street.
"I said to Lee, 'Maybe you could dress up'," the 42-year-old recalls. "He said, 'I suppose I could.' I said, 'Good, I've ordered you the costume already'."
So it was, on 23 December, children on this street stood on their drives waving as the man in red walked down the road throwing them sweets.
"It was funny," says Nina. "One of our little ones said to me, 'Oh no! I can't believe dad is missing all this!'"
It was one of a million ways the family – none of whom have contracted the virus – have tried to keep spirits up over the year: camping in the living room for birthdays, making pamper packs for the street's key workers and investing in a lot of jigsaws.
"You do fear how being cooped up might impact on the children's mental health but I think, as parents, you just have to do your best," says Nina, herself a primary school teacher.
For now, both are happy the children are back at school again.
"It's been intense," says Lee. "It's nice to have that free time again."
What does he do with it? "It's a household of eight," he says, "I mostly do the washing."
The taxi driver: 'No one wants to get in a cab anymore – you worry if they ever will'
When the pandemic hit last year, Garry Parkin saw his income drop off the proverbial cliff – and it has never recovered.
He's a taxi driver. Almost overnight, his takings plummeted by 75 per cent, where they have remained ever since.
"No one wants to get in a cab anymore," he says. "You worry if they ever will again."
He's survived, he says, because of the government's grants to the self-employed. But he does have some concerns about what will happen when that ends in September. "If things haven't picked up by then," he says, "we'll be scratching around a bit."
For now, the hardest way in which the pandemic has hit the 58-year-old and wife Susan – a Tesco worker – has been the fact they have only been able to see their six grandchildren a handful of times over the last year.
Even when restrictions were lifted briefly in the summer and autumn – and this is South Yorkshire so it was even briefer than many areas – they stayed cautious. Garry has type two diabetes which makes him more vulnerable to serious illness.
"Before we'd see them every couple of weeks," he says. "So to go from that to hardly seeing them at all? I'm not going to grumble because that is what we've had to do but it's not been easy."
A family get-together is the one thing he's looking forward to when some normality returns. "And a pint," he adds.
For now, though, he stresses that he has taken some positives from the last year. He decorated his house from top to bottom in the time he would normally have been working. "It's never looked so well kept," he says. "All it took was a pandemic to give me the time."
Register for free to continue reading
Registration is a free and easy way to support our truly independent journalism
By registering, you will also enjoy limited access to Premium articles, exclusive newsletters, commenting, and virtual events with our leading journalists
Already have an account? sign in
Register for free to continue reading
Registration is a free and easy way to support our truly independent journalism
By registering, you will also enjoy limited access to Premium articles, exclusive newsletters, commenting, and virtual events with our leading journalists
Already have an account? sign in
Join our new commenting forum
Join thought-provoking conversations, follow other Independent readers and see their replies