Homeworkers did nearly twice as much unpaid overtime as those who never worked from home, says ONS
People who mainly worked from home also took fewer sick days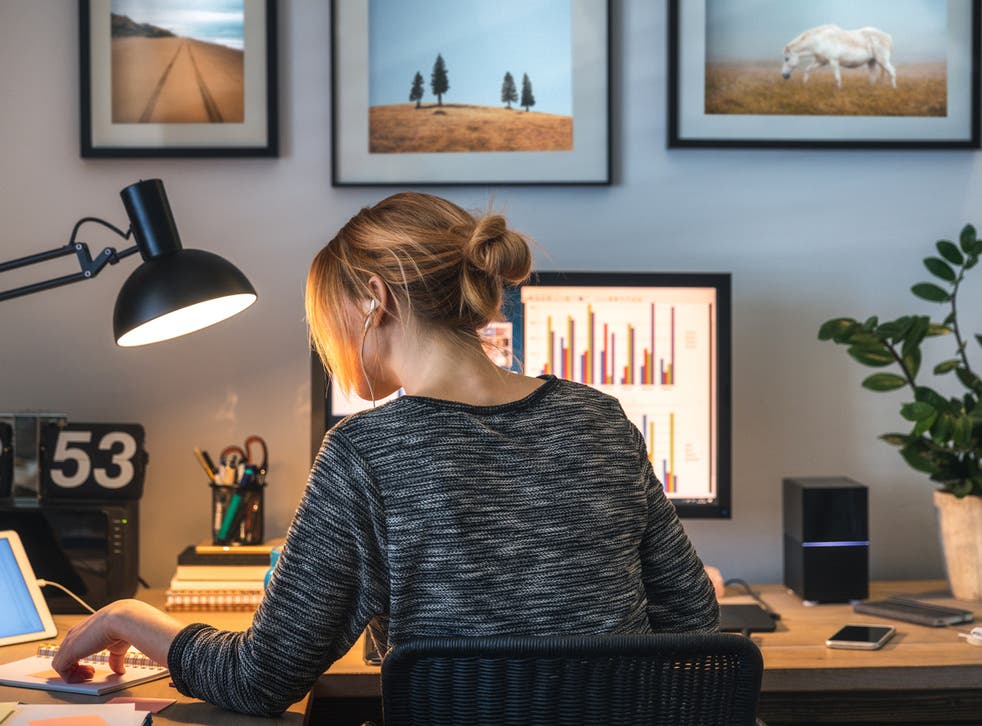 Leer en Español
People who worked from home in 2020 worked around six hours of unpaid overtime each week on average, nearly double the amount of unpaid overtime done by those who never worked from home, according to the Office for National Statistics (ONS).
In its latest analysis of Britain's home working situation, the ONS found that people who work from home to any degree consistently work more hours than those who never worked from home.
In 2020, those who worked from home did 32.3 hours on average per week compared to the 27.7 hours weekly average worked by people working away from home.
According to the ONS, unpaid overtime was highest for those who recently worked from home between 2011 and 2019.
But in 2020, the hours worked by each group that worked from home converged to around six hours, while the amount of unpaid overtime done by those who never worked from home remained largely unchanged at 3.6 hours per week on average.
Employees working from home also took fewer sick days, equivalent to just two days per worker in 2020. In comparison, those who never worked from home took an equivalent of 4.3 sick days per worker.
The sickness absence rate, which is calculated as the percentage of working hours lost due to illness, fell among those who mainly worked from home. The ONS said this could be attributed to home working resulting in less exposure to germs and therefore minimising some of the usual sickness absences.
In contrast, the sickness absence rate among people who reported only sometimes working from home increased to 2.7 per cent, equivalent to 5.1 days lost per worker in 2020.
Before the coronavirus pandemic hit in 2020, the ONS said there was a "wage penalty" on people who worked mainly from home. Homeworkers were paid on average 6.8 per cent less than those who never worked from home.
But this gap had been decreasing over time as home working becomes a more widely accepted form of flexible working.
When the national lockdown was announced and home working became mandatory for large numbers of employees, those who mainly worked from home were paid 9.2 per cent on average than those who never worked from home due to the ability to continue working despite lockdown restrictions.
Employees in higher-paying jobs are also more likely to be able to work from home, previous studies found, which led to the increase in the average pay of those who mainly worked from home.
The ONS also found "substantial variation" in the degree of home working across different regions in the UK, with London and the surrounding areas showing the highest rates of working from home, while many areas in Scotland and the north have the lowest.
Areas with the lowest home working rates were Thurrock, Birmingham, Lincolnshire, Blackpool, South Ayrshire and parts of Northern Ireland.
The variation is largely due to the types of industries predominating in different areas. In London, the higher proportion of financial and professional service industries contributed to higher rates of home working.
"Our evidence suggests that the success of home working varies enormously between those who worked mainly at home, and those that mixed home working with working away from home," said the ONS.
"This suggests flexibility towards home working in future might be key to its success."
Register for free to continue reading
Registration is a free and easy way to support our truly independent journalism
By registering, you will also enjoy limited access to Premium articles, exclusive newsletters, commenting, and virtual events with our leading journalists
Already have an account? sign in
Register for free to continue reading
Registration is a free and easy way to support our truly independent journalism
By registering, you will also enjoy limited access to Premium articles, exclusive newsletters, commenting, and virtual events with our leading journalists
Already have an account? sign in
Join our new commenting forum
Join thought-provoking conversations, follow other Independent readers and see their replies