London attack: Bristol City fans to return a stolen Millwall sign to hero Roy Larner who fought terrorists with bare hands
Plaque was taken from London club in 1990s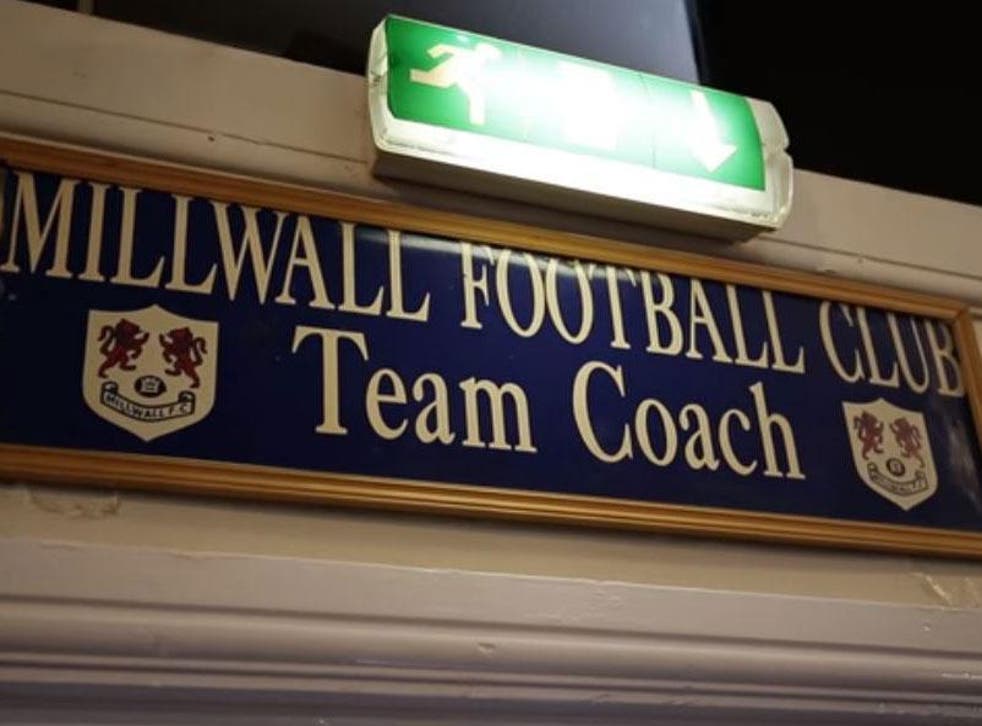 Fans of Bristol City FC have vowed to return a Millwall sign they stole from the club years ago in honour of a hero of the London Bridge terror attack.
Roy Larner, 49, received extensive stab wounds after he attacked the knife wielding terrorists with his bare hands and cried "f*** you, I'm Millwall!"
Eight people died and dozens more were hurt after Khuram Butt, Rachid Redouane, and Youssef Zaghba went on a vehicular and stabbing rampage before being shot dead by police.
Mr Larner gave others the chance to escape while fighting back against the terrorists.
Met Police Chief: London carries on after attacks
Now, rivals at Bristol City want to pay tribute to Mr Larner's bravery by returning a treasured plaque which has hung in their Three Lions hangout since the 1990s.
While no one in Bristol claims to remember how the plaque ended up in the pub, it came to Bristol on a Millwall team coach.
The West Country club's fans maintained the Millwall supporters were always welcome to have the sign back – if they came to the pub to collect it.
Sean Donnelly, landlord of the Three Lions, said the sign was a memento of a "meeting" between the two sides in the 1990s.
"This memento has hung above the door of The Three Lions for 20 years as a kind of scalp," Mr Donnelly told The Mirror.
"We would now like to return this to the Millwall hero, who has earned this memento back - what a man."
Supporters hope Mr Larner will be able to pick the sign up in person when the two clubs meet next season.
London Attack victims

Show all 8
Mr Larner recounted the events of 3 June to The Sun, when the attackers burst into the Black & Blue restaurant with their knives drawn and shouting "This is for Allah".
"Like an idiot, I shouted back at them. I thought, 'I need to take the p*** out of these b******s'," he told the newspaper.
"I took a few steps towards them and said, 'F*** you, I'm Millwall'. So they started attacking me."
"I stood in front of them trying to fight them off. Everyone else ran to the back."
There have been calls for him to receive the George Cross, the highest honour the UK can bestow on a civilian.
Millwall FC said in a statement: "Millwall Football Club wishes to commend Roy Larner for his immense bravery in incredibly terrifying circumstances, and indeed all other members of the public whose actions helped to save others.
"That praise is extended to our remarkable emergency services, who proved yet again what an asset they are in protecting the public against these heinous acts.
"Millwall stands together with all other football clubs and organisations in offering its absolute support to those in need following the tragic events of last Saturday night."
Join our new commenting forum
Join thought-provoking conversations, follow other Independent readers and see their replies