London attack: Third terrorist named as Youssef Zaghba from east London
Police say Zaghba was 'not police or MI5 subject of interest' despite attempting to travel to Syria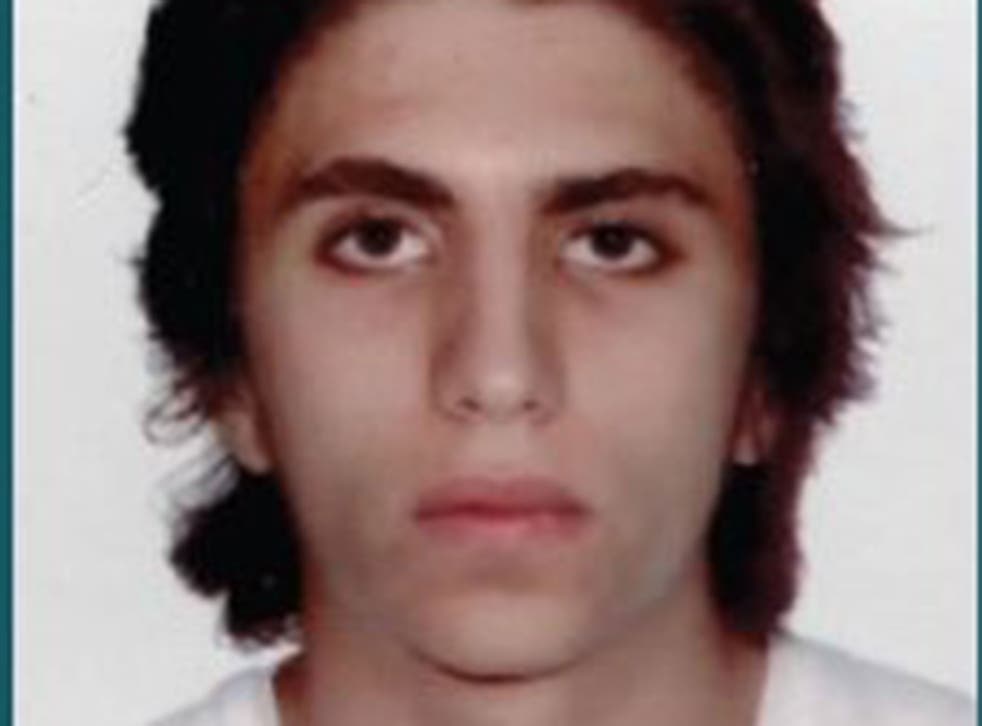 The third London Bridge attacker has been named as 22-year-old Youssef Zaghba.
A spokesperson for the Metropolitan Police said Zaghba was believed to be an Italian national of Moroccan descent
"He was not a police or MI5 subject of interest," he added, despite claims Italian authorities had alerted the UK.
Italian intelligence sources told the Corriere della Sera newspaper he made visits to his mother in the northern Italian city of Bologna.
Reports said Zaghba, who was born in Fez in 1995, attempted to fly to Turkey and travel onwards to Syria last year but was stopped at Bologna airport.
He reportedly told police officers at the time: "I'm going to be a terrorist."
Italian intelligence agencies had tipped off authorities in both the UK and Morocco about his movements, it was claimed.
After the attempt failed, Zaghba reportedly moved back to Britain and got a temporary job at a restaurant in London.
Timeline: Police release 12 people held after London atrocity and name two attackers
Metropolitan Police previously identified attackers Khuram Butt and Rachid Redouane but said inquiries continued to confirm Zaghba's identity on Monday.
"Detectives are particularly keen to hear about places they may have frequented and their movements in the days and hours before the attack."
All three men were shot dead by armed police within eight minutes of the first 999 call to Saturday night's attack.
The trio ploughed a hired van into pedestrians on London Bridge before rampaging through bars and pubs surrounding Borough Market stabbing passers-by, killing seven people in injuring dozens more.
Butt, 27, was a British citizen who was born in Pakistan and gave his name as Abz Zeitan to acquaintances.
Redouane, 30, formerly lived with his wife and baby daughter in Ireland and had claimed to be Moroccan and Libyan. He also used the name Rachid Elkhdar, claiming to be five years younger.
Authorities are investigating how the trio planned the atrocity, despite Butt being known to police and MI5, having being reported to the anti-terror hotline and appearing on a documentary on British Islamists.
Zaghba was identified as searches continued at homes linked to the perpetrators, with a 27-year-old man arrested in Barking on Tuesday morning.
Twelve other men and women arrested as part of the investigation have all been released without charge.
Isis claimed responsibility for the massacre, as well as the Manchester bombing and Westminster attack, saying it had been carried out by a "unit of Islamic State fighters".
The group has called for supporters to launch intensified terror attacks around the world during the Islamic holy month of Ramadan, as it seeks to maintain momentum while suffering heavy losses in Syria and Iraq.
Register for free to continue reading
Registration is a free and easy way to support our truly independent journalism
By registering, you will also enjoy limited access to Premium articles, exclusive newsletters, commenting, and virtual events with our leading journalists
Already have an account? sign in
Register for free to continue reading
Registration is a free and easy way to support our truly independent journalism
By registering, you will also enjoy limited access to Premium articles, exclusive newsletters, commenting, and virtual events with our leading journalists
Already have an account? sign in
Join our new commenting forum
Join thought-provoking conversations, follow other Independent readers and see their replies