London's bendy buses could return in plan to ditch flagship Boris Johnson policy
London Assembly Transport Committee also recommended introducing wi-fi to city's buses for a better passenger experience
Will Worley
Thursday 17 August 2017 00:04 Comments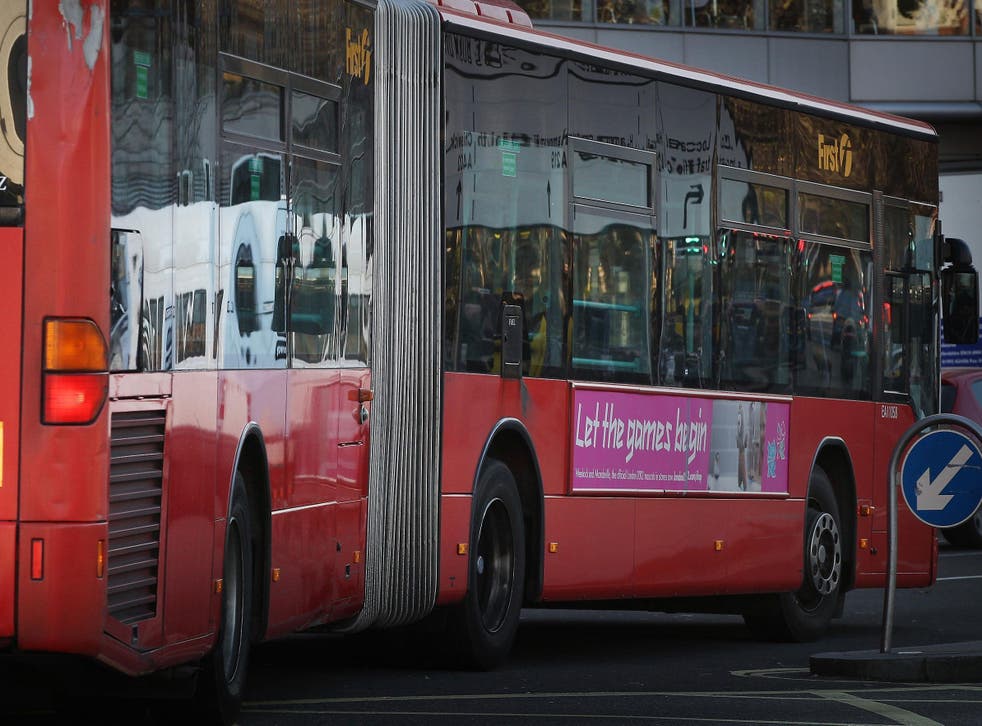 Bendy buses could be making a return to London's roads, in a plan that would reverse a flagship policy of former Mayor Boris Johnson.
Despite two billion journeys made on London buses every year, passenger numbers fell by six per cent between 2014/15 and 2016/17.
The London Assembly Transport Committee believes congestion on the capital's roads is the primary reason for this.
Passengers have also experienced a 20 per cent increase in "excess wait time" over the last several years, according to the committee.
Camden bus fire: Man hailed a hero for tackling burning bus in Finchley Road
In a bid to encourage more people to use buses, the committee has now published a report suggesting that articulated buses – commonly known as bendy buses – are reintroduced.
This is because they have a higher capacity than other buses and allow passengers on and off more quickly than standard double deckers, improving efficiency.
The buses were taken off the roads in 2011 by Boris Johnson, when he served as Mayor of London.
He branded them "cumbersome machines" and said they were dangerous, encouraged fare dodging, and were too big for some roads.
But the committee said they could fulfil another essential aim – expanding bus services to less well served areas of the city.
"Bendy buses are controversial – but in outer London they may be the solution to more capacity on routes that feed stations," said Caroline Pidgeon, deputy chair of the committee.
"They also increase accessibility, with more space for wheelchairs," she added.
The committee also recommended improving passenger experience, by installing wi-fi and providing service information at stops.
Tackling congestion would also help reverse the decline in passenger numbers, it is believed.
Ms Pidgeon said: "As a committee, we've looked in detail at London's buses in the past year – and what we've discovered has highlighted the urgency for change.
UK news in pictures

Show all 50
"There's a huge demand for more buses in outer London – but at the same time, we need to make bus travel more attractive to passengers. Express buses, orbital routes and wi-fi will help to give buses a much needed boost."
She continued: "Reducing congestion is only going to be possible if we give drivers more viable public transport alternatives.
"The Mayor and TfL need to make jumping on a bus a more pleasant passenger experience."
Register for free to continue reading
Registration is a free and easy way to support our truly independent journalism
By registering, you will also enjoy limited access to Premium articles, exclusive newsletters, commenting, and virtual events with our leading journalists
Already have an account? sign in
Join our new commenting forum
Join thought-provoking conversations, follow other Independent readers and see their replies