London Bridge attack investigation 'could have been done differently', counterterror police chief admits
Police and MI5 monitored ringleader Khuram Butt for two years before atrocity but failed to detect plot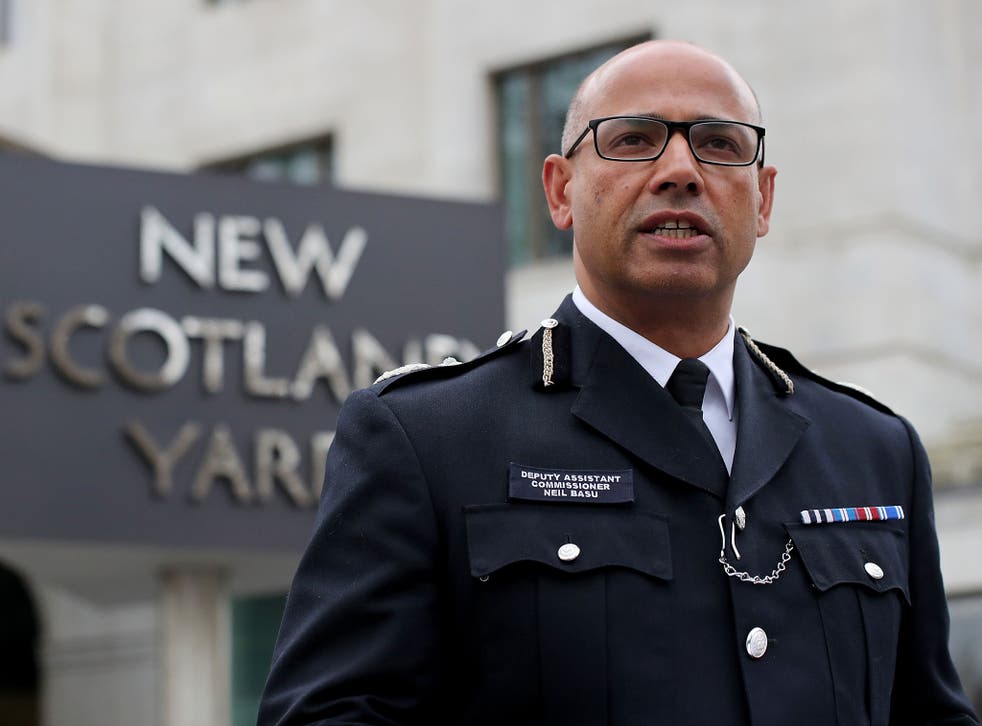 The monitoring of the London Bridge attack ringleader could have been "done differently", the head of UK counterterror police has admitted.
Relatives of some of the eight victims killed accused security services of failing to prevent the plot, which they failed to spot despite having monitored Khuram Butt for two years.
Authorities did not install barriers to prevent vehicle attacks on London Bridge, despite being warned it was a vulnerable target.
But on Friday, the chief coroner of England and Wales found that potential missed opportunities could "not realistically have prevented the attack".
Metropolitan Police assistant commissioner Neil Basu, the head of UK counterterror policing, said there had been a thorough and "at times painful" examination of the pre-attack investigation.
London Bridge Terror Attack

Show all 16
"With regards to the investigation itself, and with the benefit of hindsight, we know certain things could have been done differently," he added.
"Even after we carried out an intensive post-attack investigation, no evidence of long-term, calculated planning could be found. Even those closest to the attackers, and we have heard from them during the inquest, knew nothing of their murderous plans."
Mr Basu said police and MI5 had already made improvements, following internal reviews of the way intelligence on the attackers was handled, and would take the coroner's findings on board.
"The ultimate responsibility for the murder of those eight men and women lies solely with these three criminals," he added.
"Officers have foiled 19 murderous plots since March 2017 – but despite their heroic efforts, it will never be possible to stop every plot."
A lawyer representing the relatives of six victims told the inquests they were "baffled" at how investigators missed the fact that Butt and the other attackers were training together at a gym owned by a high-profile terror suspect.
Sajeel Shahid, a former member of Anjem Choudary's al-Muhajiroun (ALM) Islamist network, was previously accused of running terror training camps in Pakistan.
He also owned an Islamic primary school where Butt taught children Quran classes, but police never traced the school and did not view the gym as a "significant" location.
David Videcette, a former counterterror police officer who investigated the 21/7 bomb plot and a terror cell linked to Shahid in the early 2000s, said he was "gobsmacked" that the connection was missed.
London Bridge attack: Court shown footage of van moments before mounting pavement
"That's a huge failure," he told The Independent. "It feels like [Scotland Yard] have gone back 10 years and forgotten what we knew."
Despite ALM being banned under numerous aliases for the past 13 years, The Independent revealed that no one has ever been prosecuted for membership even though police have identified 600 of its current and former associates.
The father of French victim Alexandre Pigeard, 26, said the coroner had been "soft" on security services.
"Butt was really known – he had relations with Choudary, with ALM for years and there were many missed opportunities," Phillipe Pigeard told BBC Radio 4 on Saturday.
"If you add the fact that Butt was known as a very dangerous person, to the fact that despite the Westminster attack there were no barriers on London Bridge.
"I think if barriers had been on the bridge the attack would not have happened. Nobody hires and weighs down a van just to stab people."
Christine Delcros, who was hit by the terrorists' van as her boyfriend Xavier Thomas was killed next to her, highlighted a "catalogue of failings", adding: "I believe this attack was preventable."
"I find it staggering that Butt, a well-known extremist was allowed to work within the London transport network, to have access to and teach young children, and to rent and use a vehicle in a manner now too often encountered," she said.
Parents of Canadian Chrissy Archibald, who was also killed on the bridge, said they hoped the coroner would recommend tougher measures to stop dangerous extremists from hiring powerful vehicles in the future.
Helen Boniface, a lawyer who represented six of the families, said: "The cumulative weight of intelligence known to MI5 and the police prior to the attack concerns the families that we represent.
"Despite the coroner's conclusion to the contrary, the families do believe there were many lost investigative opportunities that could have identified the planning of this attack."
The chief coroner, Mark Lucraft QC, will consider drawing up a prevention of future deaths report following upcoming inquests into the deaths of the three attackers, who were shot dead by armed police on 3 June 2017.
His conclusions for the victims' deaths described the pre-attack investigations of MI5 and SO15 as "generally thorough and rigorous", adding: "I am not persuaded that investigative opportunities were lost which could realistically have saved the lives of those who died."
Judge Lucraft said there were "weaknesses" in the consideration of vehicle barriers on London Bridge, but to argue they would have prevented the knife attack in Borough "involves too much inherent speculation".
The home secretary said security services would "reflect on our practices and ensure we are best placed to counter the terrorist threat".
"I would also like to pay tribute to the professionalism and tireless dedication of our intelligence and security agencies and counterterrorism police – who often have to make difficult decisions in extremely complex circumstances," Sajid Javid added.
Register for free to continue reading
Registration is a free and easy way to support our truly independent journalism
By registering, you will also enjoy limited access to Premium articles, exclusive newsletters, commenting, and virtual events with our leading journalists
Already have an account? sign in