London 'hopper' bus fare which makes second journey within an hour free to start on 12 September
30 million bus journeys expected to become free due to new scheme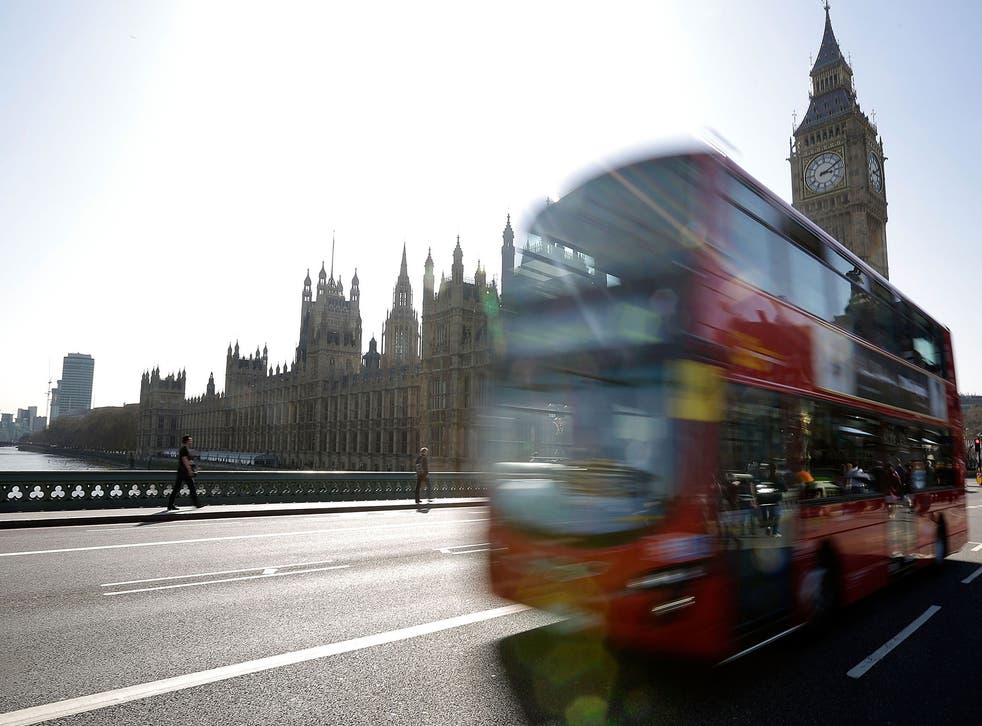 Bus passengers in London will be able to make a second journey for free within one hour of beginning their first from next week, the city's mayor Sadiq Khan has announced.
Officials estimate that 30 million bus journeys currently costing £1.50 will become free every year.
From September 12 passengers using pay as you go with Oyster or contactless payment cards will be able to take advantage of the new Hopper fare.
Passengers using the tram network - which serves Croydon and surrounding areas - will also be eligible for the free journeys.
Mr Khan described the measure as a "key part" of his transport strategy.
Potential journeys that could involve the Hopper include London Bridge to East Croydon, changing at Streatham, and Victoria to Wembley, changing at Edgware Road.
Transport for London (TfL) said its existing technology does not allow it to offer unlimited bus and tram transfers within an hour, but it expects to rectify this by 2018.
In addition, passengers who travel on a Tube or train between their two bus or tram journeys will be eligible for the Hopper fare from 2018.
It is hoped the free transfers will encourage more people to switch from car travel to public transport to cut congestion and pollution.
Sadiq Khan's 5 most significant policies

Show all 5
Mr Khan said: "From my first week as mayor, I was determined to get on with the job of cutting the cost of transport in London.
"I'm delighted to announce that from next Monday, the Hopper ticket will allow Londoners to change buses for free within an hour, cutting travel costs for millions of bus users.
"Fares in London have risen for eight years in a row - and for people who have to change buses to get to work, the system simply isn't fair.
"We must ensure that everyone can afford to travel around our city, and for people on low incomes, the cost of travel must never become a barrier to work or study.
"The new Hopper ticket means 30 million bus journeys every year will now become free - journeys that currently cost people £1.50.
"Alongside our commitment to freeze all TfL fares, the start of the Hopper next Monday is a key part of our plans to make it more affordable to live and work in London."
London's transport commissioner, Mike Brown, said: "I'm delighted we have been able to deliver this key commitment to London by the mayor swiftly, enabling us to better meet the needs of those Londoners who live or work in areas which aren't as well served by Tube or rail services."
Press Association
Join our new commenting forum
Join thought-provoking conversations, follow other Independent readers and see their replies