London cafe condemned by parents for 'banning babies and small children'
The owner of Treacles Tea Shop maintains it is 'not a family establishment'
Victoria Richards
Wednesday 11 November 2015 15:33 Comments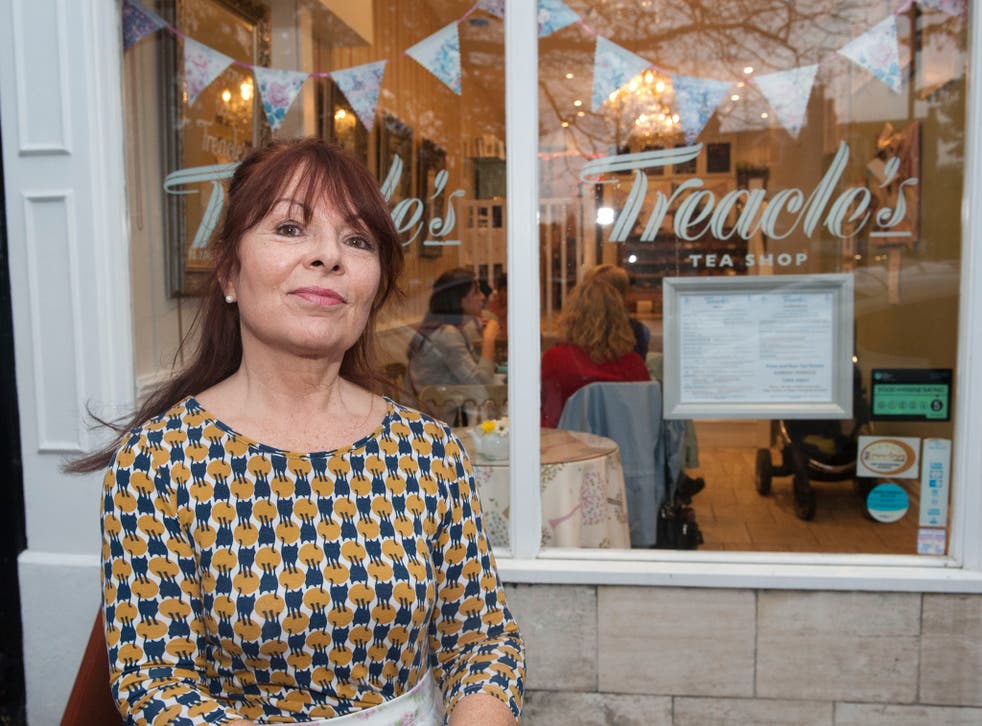 A tea shop in north London has been heavily criticised by parents for making it clear that their children aren't welcome.
Customers who have had bad experiences at Treacles Tea Shop in Winchmore Hill
A user by the name of Kettenis1978 gave the cafe a one-star review, and wrote on TripAdvisor: "Had the most upsetting experience at this establishment today and cannot believe that this type of customer service exists in this day and age.
"I was made to feel on edge and uncomfortable almost immediately on entering this shop with my 3 year old son and my mother in law. After being served our food my son thanked the man."
And a visitor by the name of Paul B also gave a one-star rating, saying: "Everybody loves tea and cake right? My wife took my daughter and her friend to Treacles earlier this week and didn't stay long.
"Smiles and exuberance from my daughter at seeing her auntie elicited a "be quiet!" from a clearly seething owner in front of clearly embarrassed staff."
He added: "Given the social nature and demographic of the tea and cake market there can't be a sustainable audience for this kind of open contempt for mums and their children (who love tea and cake too!)
"The consistently poor reviews of this establishment demonstrate the owner clearly doesn't possess the social skills required to run this kind of business.
"So here's some advice..there's a much better way of serving tea and cake to like minded people without the overhead...in your kitchen.
"I won't be visiting your establishment and neither will my family, circle of friends or their children...and we all love tea and cake! Best of luck!!"
However, some parents actually agreed with the decision.
Samantha Lane wrote on Facebook: "I do have kids, and dare i say i do occasionally enjoy going for coffee without them! A child free zone - i bet this ladies business will treble."
Others agreed - Annette Ostermeier said, "I'll drop in next time I'm in London! A place where a grown up person is allowed to have a nice cup of tea in peace! Sounds like heaven!"
And it later descended into a row on social media over what constitutes 'good parenting'.
Laura Wolk-Lewanowicz Mullinger wrote: "I will certainly be stopping by. Can't count the amount of times my lovely tea or coffee breaks have been spoiled - not by children, but by poor parenting.
"I'm glad to see a place that takes a stand against something so many are too afraid to mention."
The 50 best baby products

Show all 50
And Dawn Beatson-Njie added: "This is right up my street! dont like being around kids and their noise. Why shouldnt there be adult only tea shops. If im ever that way I'll pop in for sure. Well done.
"I wish there were non-children town centre days too, and non-children evertyhing days! just because those with kids obv love them and want to be around them, doesnt mean others do!"
The tea shop's owner, Eileen Potter, told the Evening Standard: "It's not the run-of-the mill Costa or Starbucks. I can't afford to replace everything.
"I just don't want my fixtures and fittings broken. It's not aimed at families; we are not a family establishment."
Register for free to continue reading
Registration is a free and easy way to support our truly independent journalism
By registering, you will also enjoy limited access to Premium articles, exclusive newsletters, commenting, and virtual events with our leading journalists
Already have an account? sign in
Join our new commenting forum
Join thought-provoking conversations, follow other Independent readers and see their replies