London cheese event brought to standstill by overcrowding, fights and vegan protesters
Furious cheese-lovers described the evening as 'stressful', 'a crush' and 'the most disorganised event ever'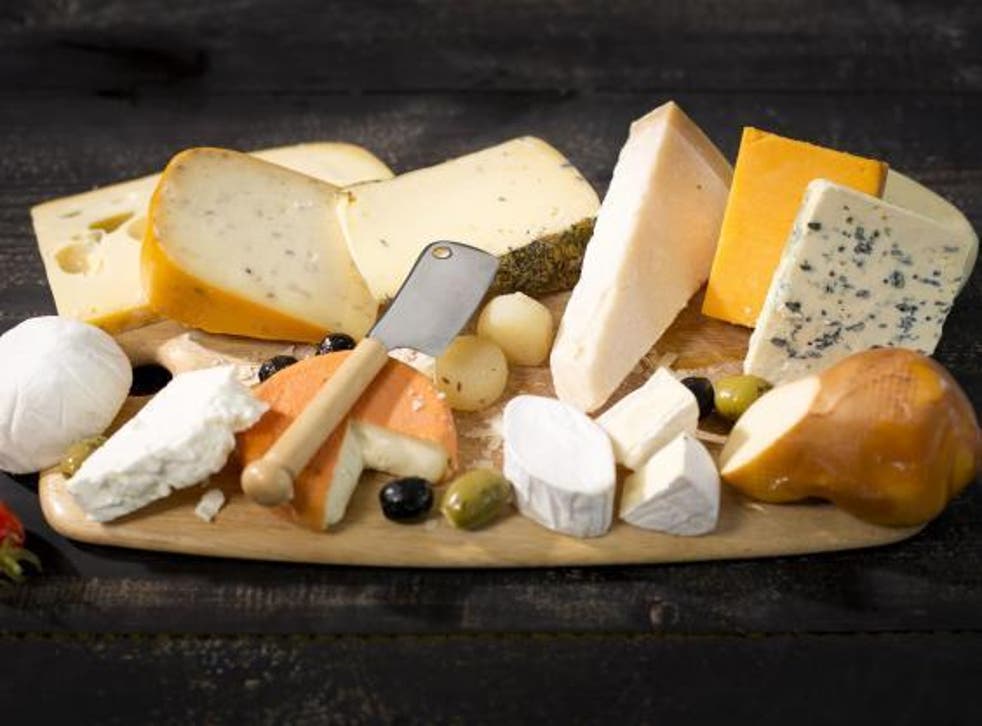 A free cheese event descended into chaos on Wednesday after an "unprecendented number of people" arrived at London's Borough Market causing severe overcrowding.
The annual Evening of Cheese, described as a "fromage-themed extravaganza", has been held at the market for over ten years, however last night's scenes saw punters take to social media to complain of militant vegans, dangerous overcrowding and fights to get to the stands.
The event page on Facebook saw 49,000 people "interested" in attending with 18,000 confirming their attendance.
Despite more than 20 artisan cheese mongers pegged to attend, many attendees complained of an underwhelming choice of vendors.
A spokesperson for Borough Market told The Independent: "We've run the event for over 10 years now and this year there were just an unprecedented number of people.
"We're having a look at the comments and so we'll definitely be learning lessons for next year."
More than 50 activists from animal rights group Surge also attended the event.
In a post on the group's Facebook page, the group said: "We stood inside and outside of the market screening footage of the reality of the dairy industry. One girl stood watching the footage crying, saying "I just didn't know" - so many good conversations were had thanks to the amazing activists that were there."
A spokesperson for Borough Market told The Independent: "We were aware of a handful of vegan protestors on a street near the market and as far we were concerned it was a peaceful protest."
Attendees took to social media to complain about the organisation of the event, with many complaining they had to leave before even seeing any cheese.
Kirsty Knight wrote: "Dreadful evening! Too crowded, stressful, none of the stalls were even labelled as to type or countries of cheeses, so had to take pot luck waiting endlessly in a crush and hope you actually liked whatever cheese might be at the end ... awful night so disappointed."
Another, Kevin Bolt, said: "Came all the way from North Yorkshire to be met with the most disorganised event ever."
Andy Green wrote: "What a terrible shame you could not organise this properly, it was just an evening of squeeze! Dangerously overcrowded and not much fun at all, we have never been so relieved to be back on the train to Folkestone!"
Borough Market's Managing Director Darren Haneghan apologised to any visitors who were disappointed and said there were "lessons to be learnt".
"We want to thank everyone who attended last night's event. Whilst it went off without incident, we were saddened to hear that some of visitors were disappointed with the Evening of Cheese. For the last 10 years we have opened this historic and unique market at Christmas for this special event, and this year saw unprecedented numbers attend, making the market much busier than usual," he said.
"Clearly there are some lessons to be learnt due to the event's popularity and we'll be taking feedback into account for next year. Despite this we've also received positive comments about the variety of cheese on offer from artisan producers around the world, and it is good to see the market, which is over 1000 years old, as popular as ever."
Join our new commenting forum
Join thought-provoking conversations, follow other Independent readers and see their replies