London Fire Brigade has only acted on four of 29 recommendations from first stage of Grenfell Inquiry
Service still has 'a very long way to go', says watchdog
Rory Sullivan
Friday 12 February 2021 07:58 Comments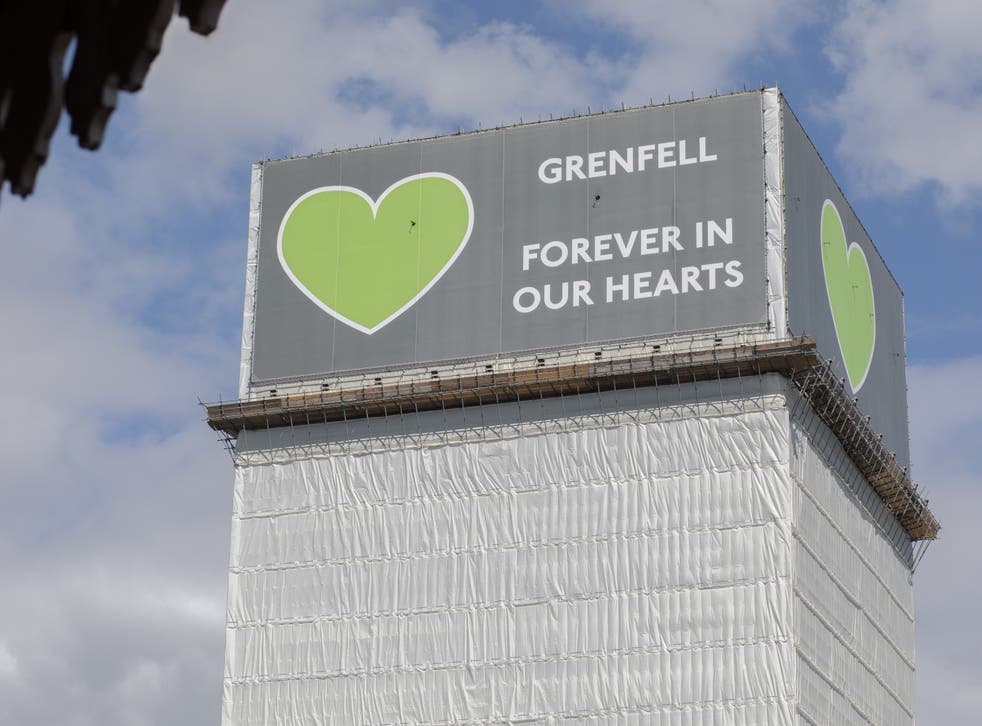 The London Fire Brigade (LFB) has only implemented four of the 29 recommendations suggested to it by the first part of the Grenfell inquiry, a new report has found. 
Matt Parr, of Her Majesty's Inspectorate of Constabulary and Fire and Rescue Services (HMICFRS), said the capital's fire service still had "a very long way to go" to rectify its failings from the night of the blaze. 
The inspector told reporters that he and his colleagues "were slightly surprised" by how few changes had been adopted, saying the HMICFRS was not convinced the LFB would now respond better to a fire similar to the one at Grenfell.
He added that it was unclear when all the outstanding 25 recommendations, issued 16 months ago, would be addressed by the LFB.  The brigade has said it planned to finish 17 of them by March.
One of the changes the LFB has yet to make is altering its advice from "stay put" to "get out". 
The "stay put" instruction was given when the fire started at the block of flats in June 2017 and stayed in force for almost two hours. This policy was criticized by Sir Martin Moore Bick, the chair of the inquiry, who said fewer people would have died if it had been overturned earlier.
Seventy-two people died in the blaze, which spread across the west London building thanks to flammable external cladding. 
Three and a half years later, Mr Parr said the LFB had acknowledged "the scale of the changes needed" and had recognised that there was "much more work to do", particularly on training for fires at high-rise residential buildings. 
After saying that the pandemic had caused "unavoidable delays", he encouraged the brigade to act quickly "not only to reassure victims, survivors and their families, but to ensure public safety".
The LFB confirmed that it was committed to acting on the October 2019 recommendations.
Richard Mills, the fire service's deputy commissioner, said: "We know there is more we can do and must do to keep Londoners safe and we will continue to work hard, to not only complete all of the recommendations, but to continue our learning so that we can adapt and reduce the number and impact of fires."
HMICFRS' inspection was carried out between October and December last year.
Additional reporting by PA
Register for free to continue reading
Registration is a free and easy way to support our truly independent journalism
By registering, you will also enjoy limited access to Premium articles, exclusive newsletters, commenting, and virtual events with our leading journalists
Already have an account? sign in
Join our new commenting forum
Join thought-provoking conversations, follow other Independent readers and see their replies