Deptford: 100 firefighters battling blaze on roof of London flats
There have been no reports of any injuries at this stage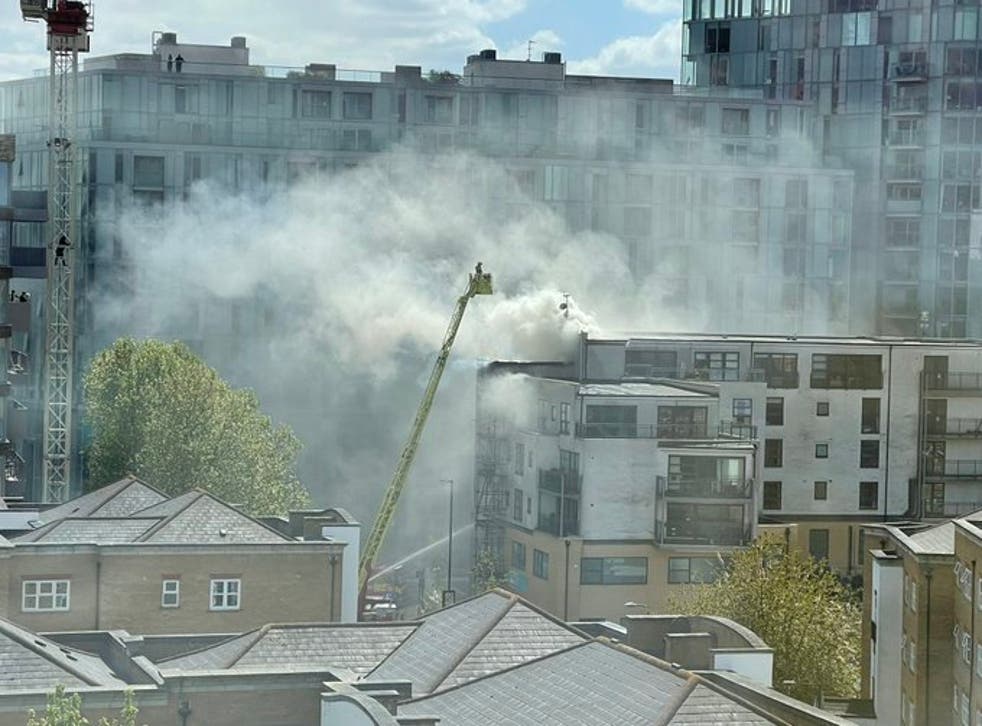 Fifteen fire engines and around 100 firefighters are dealing with a fire on the roof of a block of flats in Deptford, London.
Around 13 people left the building before fire engines arrived, the London Fire Brigade said in a statement. There have been no reports of any injuries.
Firefighters were called at 13:03 but the cause of the fire is still unknown.
Local MP Matthew Pennycook responded to the news of the blaze, saying: "Thank you to all those London Fire Brigade firefighters currently dealing with roof fire on Creek Road in West Greenwich. A relief to learn all residents evacuated safely. Please avoid the area."
Register for free to continue reading
Registration is a free and easy way to support our truly independent journalism
By registering, you will also enjoy limited access to Premium articles, exclusive newsletters, commenting, and virtual events with our leading journalists
Already have an account? sign in
Register for free to continue reading
Registration is a free and easy way to support our truly independent journalism
By registering, you will also enjoy limited access to Premium articles, exclusive newsletters, commenting, and virtual events with our leading journalists
Already have an account? sign in
Join our new commenting forum
Join thought-provoking conversations, follow other Independent readers and see their replies