London Fire: Structural engineer is monitoring Grenfell Tower's stability after devastating blaze
'At the moment the building continues to be safe for our crews to go and work in'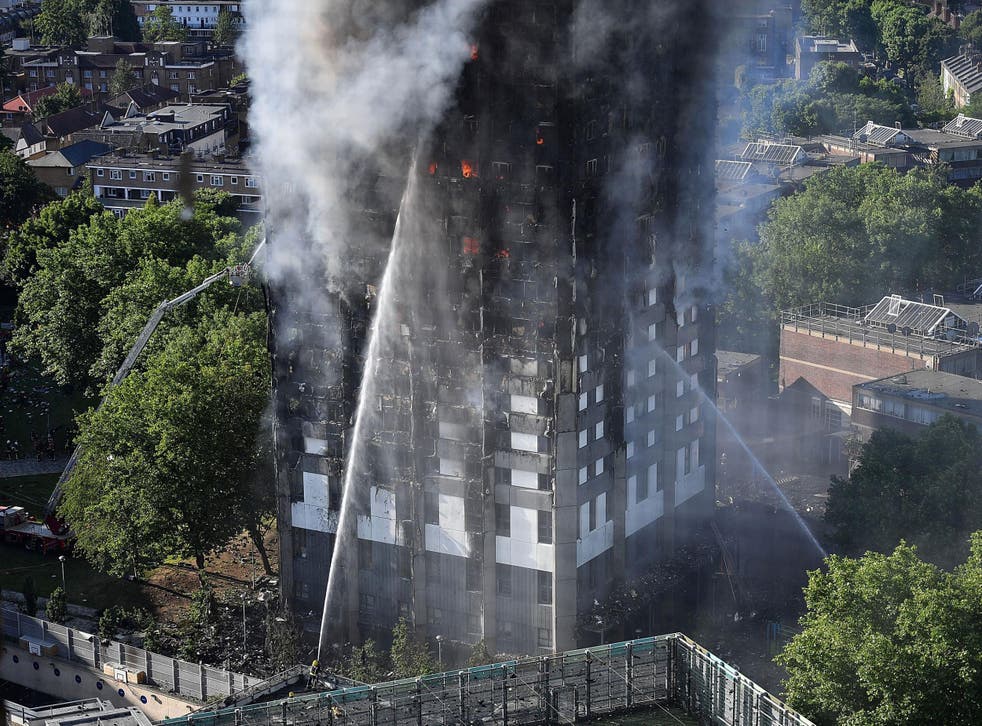 The London Fire Brigade says that a structural engineer is monitoring the stability of Grenfell Tower, the 24-storey residential block which was engulfed by a devastating fire in the early hours of Wednesday morning.
The building has been described as safe for now, and firefighters continue to work inside.
"We have got a structural engineer, who in conjunction with my urban search and rescue advisor, is monitoring the stability of the building," London Fire Brigade Commissioner Dany Cotton said.
Follow our live blog on the Grenfell Tower fire here
"At the moment the building continues to be safe for our crews to go and work in."
Cotton also said crews had only reached as far as the 19th and 20th floors of the building so far.
People who escaped the 24-storey Grenfell Tower in north Kensington spoke of others, including children, screaming for help, some holding babies from windows and others jumping from their flats high above the ground.
Cotton said there had been a "number of fatalities" but could not say how many due to the size and complexity of the building.
She told reporters: "This is an unprecedented incident.
"In my 29 years of being a firefighter, I have never ever seen anything of this scale."
Grenfell tower fire

Show all 42
Here's what we know about the fire so far.