London history: Online Google Street View tool shows how city has changed through the years
Photos show a very different capital city
Will Worley
Monday 07 March 2016 20:06 Comments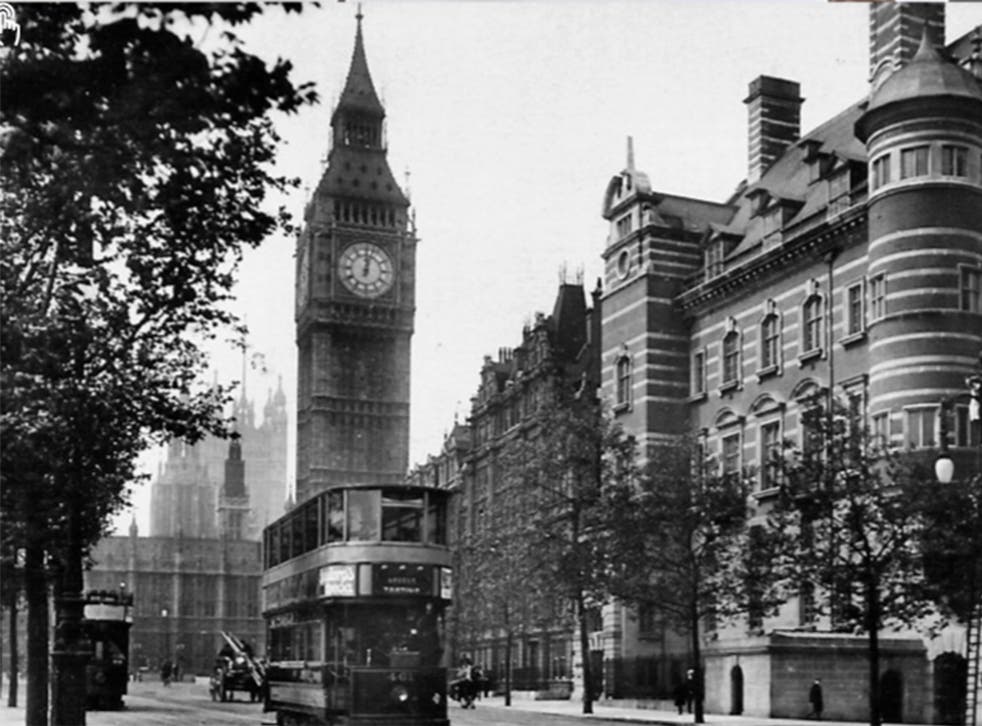 The landscape of London is constantly in flux - and a tool has now been developed to show just how much the face of the city has changed.
Modern Google Street View images overlaid with photographs from the first half of the 20th century, offer a fascinating insight into everyday life in the capital.
Londoners will immediately notice the absence of crowded main roads in well-known districts like Whitehall and Oxford Circus.
The photographs also show trams going along Embankment and horse-drawn carriages making up the majority of traffic.
The historic images reflect the changes in the fashion taste of Londoners, with old photographs featuring people sporting straw boat hats and long frocks .
Some images show the city in its darker days. An eerie picture of Harrods taken in 1940, the first year of the Blitz, shows deserted streets against a smoggy background. Follow the 'explore' link below to take a look.
Another photograph shows buildings, completed in 1906, labeled as 'New Scotland Yard'. They are now known as the Norman Shaw Buildings and have not been used by the police since 1967.
However, some things stay the same.
Numerous lesser-known landmarks of the city have endured through the years. Clock towers erected several generations ago in Clapham Common and Stockwell are still standing.
The columned exterior of Covent Garden Market has also changed little since 1905.
And the bearskin hats of the guardsmen at Buckingham Palace have also remained - albeit with fewer tourists taking photographs of them.
Register for free to continue reading
Registration is a free and easy way to support our truly independent journalism
By registering, you will also enjoy limited access to Premium articles, exclusive newsletters, commenting, and virtual events with our leading journalists
Already have an account? sign in
Join our new commenting forum
Join thought-provoking conversations, follow other Independent readers and see their replies