Man runs London Marathon alongside stranger who talked him down from a bridge
Jonny Benjamin and Neil Laybourn became fast friends after meeting on Waterloo Bridge in 2008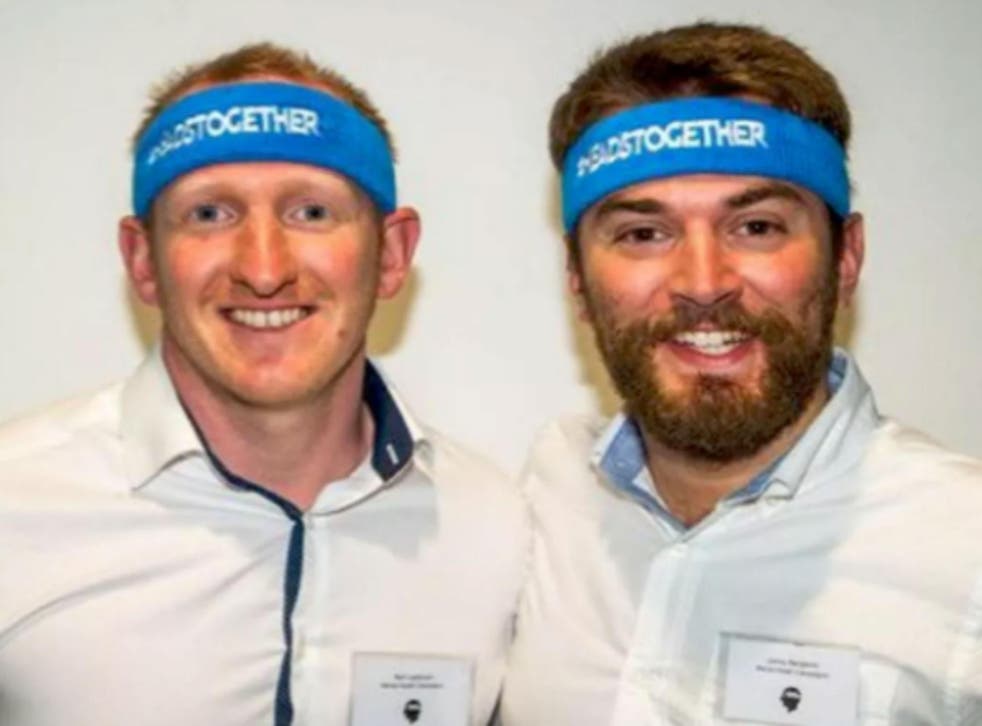 A man who was moments away from taking his own life on Waterloo Bridge ran the 2017 London Marathon alongside the man who saved him.
In aid of a mental health charity Heads Together, the two men from London ran 26.2 miles and crossed the finish line on Sunday, and have raised almost £50,000.
They were just two of the runners greeted by the Duke and Duchess of Cambridge and Prince Harry on Sunday, who have taken to speak more openly about their mental health after the death of their mother and who support related charities.
Jonny Benjamin MBE and Neil Laybourn first met on 14 January 2008, when Mr Benjamin was struggling from schizoaffective disorder and in such despair he was close to jumping into the water.
Mr Laybourn talked him down for 25 minutes, promising that "it'll get better, mate", before emergency services intervened and the pair went their separate ways.
"I was just thankful I was able to say the right thing," Mr Laybourn told The Telegraph.
Mr Benjamin added he was "grateful and thankful" to his friend.
"You were determined not to let me jump and that is what brought me back over the edge," he said.
Mr Benjamin carried out a social media campaign to "Find Mike", the nickname for the man who saved him, the pair were reunited in 2014.
They set about collaborating on charity work, speaking publicly about mental health and vowed during a train journey to run the London Marathon together.
Mr Benjamin asked his running partner to cross the finish line ahead of him, as a set of incidents and bereavements set him back in his training. But on the day they crossed together at five hours and 28 minutes.
The pair has also launched a petition, calling on the government to make mental health education compulsory in schools. So far, more than 72,000 people have signed it.
A total of 700 people ran for the mental health charity, alongside 39,000 runners.
Join our new commenting forum
Join thought-provoking conversations, follow other Independent readers and see their replies