Sadiq Khan confirms one-hour London 'Hopper' fare allowing two bus journeys for price of one
The one hour 'Hopper' fare will allow passengers to make one additional bus journey for free
Loulla-Mae Eleftheriou-Smith
Tuesday 10 May 2016 11:41 Comments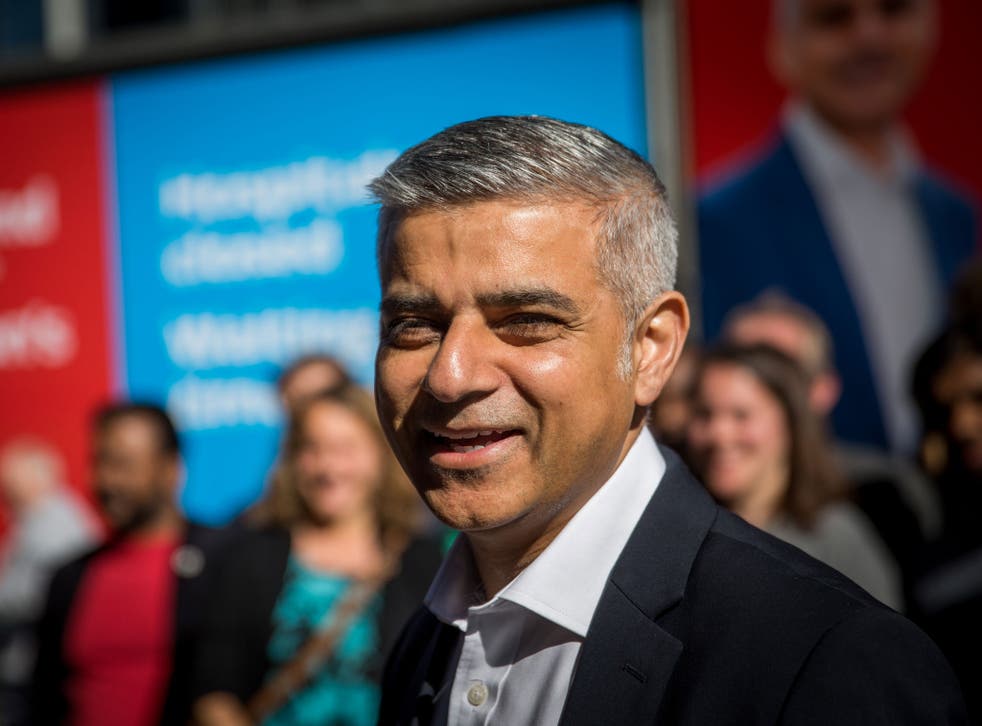 Sadiq Khan may have only been the Mayor of London for three days but he already has announced plans for radical changes to the cost transport in the capital, starting with a shake-up of London's bus fares.
Mr Khan will be introducing his one hour "Hopper" fare, which will allow Londoners to make two bus journeys for the price of one within the space of a single hour.
The new fare will be introduced in September this year and will see passengers who use pay-as-you-go Oyster cards or contactless payments save £1.50 on an additional bus journey made within an hour of thier first bus trip.
The "Hopper" fare was part of Mr Khan's campaign manifesto, although his plan had been to introduce unlimited journeys on London busses within an hour. The Mayor's office said this vision is not currently possible due to the limits on technology used by Transport for London, but that following an upgrade next year, unlimited bus journeys within an hour will be realised by the end of 2018 at the latest.
In 2015, an estimated two and a half billion bus journeys were made across the capital. Around 600 million of these were pay-as-you-go journeys, of which an estimated 86 million went on to make another bus journey within the hour, according to data from the Mayor's office.
Mr Khan is hoping to save millions of Londoners money with the new move, particularly residents on lower incomes who often rely on the bus network to get around.
"My dad drove the number 44 bus and transport in London has always been a big part of my life," Mr Khan said.
Sadiq Khan's 5 most significant policies

Show all 5
"The cost of a fare in London has risen for eight years in a row and now that I'm Mayor I am determined to prevent the cost of travel from becoming a barrier to work."
Transport fares in London increased by one per cent this year under former Mayor Boris Johnson, though single bus fares remained the same.
London's Transport Commissioner Mike Brown said the new move would "enable us to better meet the needs of those Londoners who live or work in areas which aren't as well served by Tube or rail services".
When running for Mayor Mr Khan promised to freeze all TfL Underground, DLR and Overground fares four years, with a first-year cut and then freeze to London bus fares.
Register for free to continue reading
Registration is a free and easy way to support our truly independent journalism
By registering, you will also enjoy limited access to Premium articles, exclusive newsletters, commenting, and virtual events with our leading journalists
Already have an account? sign in
Join our new commenting forum
Join thought-provoking conversations, follow other Independent readers and see their replies