London mosques receive death threats and Prophet Mohamed drawings after Charlie Hebdo attack
Finsbury Park Mosque has received hate mail in emails and letters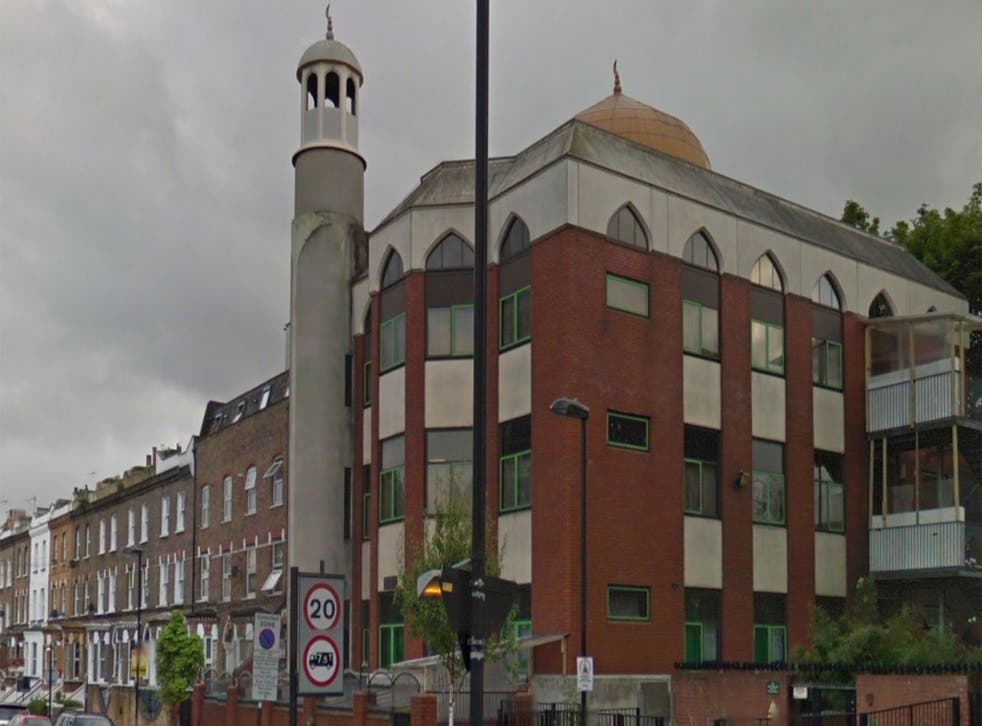 Mosques in London have been sent death threats, hate mail and drawings of the Prophet Mohamed in the wake of the Paris attacks.
Tell Mama, which records Islamophobic hate crime in Britain, said it had received reports of incidents at the East London Mosque, in Tower Hamlets, and Finsbury Park Mosque.
Among the 15 emails and letters sent to the Finsbury Park Mosque were hand-drawn cartoons depicting the Prophet worshipping the devil.
Mohammed Kozar, the general secretary, told Sky News that despite the spike in abuse there had been many messages of support.
"Most of them are nasty drawings about our prophet and our books," he added.
"Some of them make death threats against our community, so it's quite frightening for our community and our mosque."
Finsbury Park Mosque's former links with radical preachers resurfaced after the Paris attacks as it was alleged that the Charlie Hebdo gunmen were followers of Djamel Beghal, a radical preacher based there in the late 1990s.
Cherif Kouachi, 32, was said to be radicalised by Beghal while they were both in prison on terror charges in France. Kouachi was jailed in 2008 for helping jihadi fighters go to Iraq, while Beghal had been convicted for conspiring to bomb the US embassy in Paris.
He was alleged to be one of al-Qaeda's top European recruiters, drawing in Richard Reid, the failed "shoe bomber", Zacarias Moussaoui, one of the 9/11 plotters, and Mohammad Sidique Khan, one of the four suicide bombers who blew themselves up on public transport in London on 7 July 2005.
Reda Hassaine, who wrote a book about his work as an MI5 informant at the Finsbury Park Mosque, said Beghal had connections with Abu Hamza and Abu Qatada.
Abu Hamza – who has one eye and no hands - once headed the mosque as its chief imam but was sentenced to life in prison earlier this month in New York on multiple terror charges.
The mosque's new management, focusing on community work, anti-extremism and improving interfaith relationships, has earned it several awards.
Mr Kozbar said he was "upset and very angry" that the association with past extremists continues despite the reforms.
"People should realise that changes have taken place here from 2005 until now and the community feels it's not fair to always link the mosque in a such negative way to what's happening elsewhere," he told Sky News.
"It's not fair for them after the work they've done here; changing it from a hostile atmosphere to a cohesive atmosphere."
He said Beghal has not been linked to the mosque since his tenure started in 2005 – when the extremist started his prison sentence in France – but would not confirm or deny his involvement before that year.
Charlie Hebdo: Mourning in Paris

Show all 6
Fiyaz Mughal, director of Tell Mama, warned in a column for The Independent that there has been a rise in Islamaphobic abuse, particularly on social media.
Muslim women have told the group they have been abused since the Charlie Hebdo attack with comments like "I'm Charlie - you are not".
Mr Mughal said many Islamophic incidents stem from people associated with far-right groups, usually white men under the age of 40.
"After the murder of Lee Rigby in 2013, the real impact of far right sympathisers was felt in the United Kingdom," he wrote. "Since May 2013, over 50 mosques have been attacked."
Tell Mama is urging any mosques or Islamic groups receiving abuse to get in touch for assistance.
Join our new commenting forum
Join thought-provoking conversations, follow other Independent readers and see their replies