London Night Tube will start running again next month, Sadiq Khan confirms
The Night Tube will resume on the Central and Victoria lines
Holly Bancroft
Thursday 14 October 2021 20:40 Comments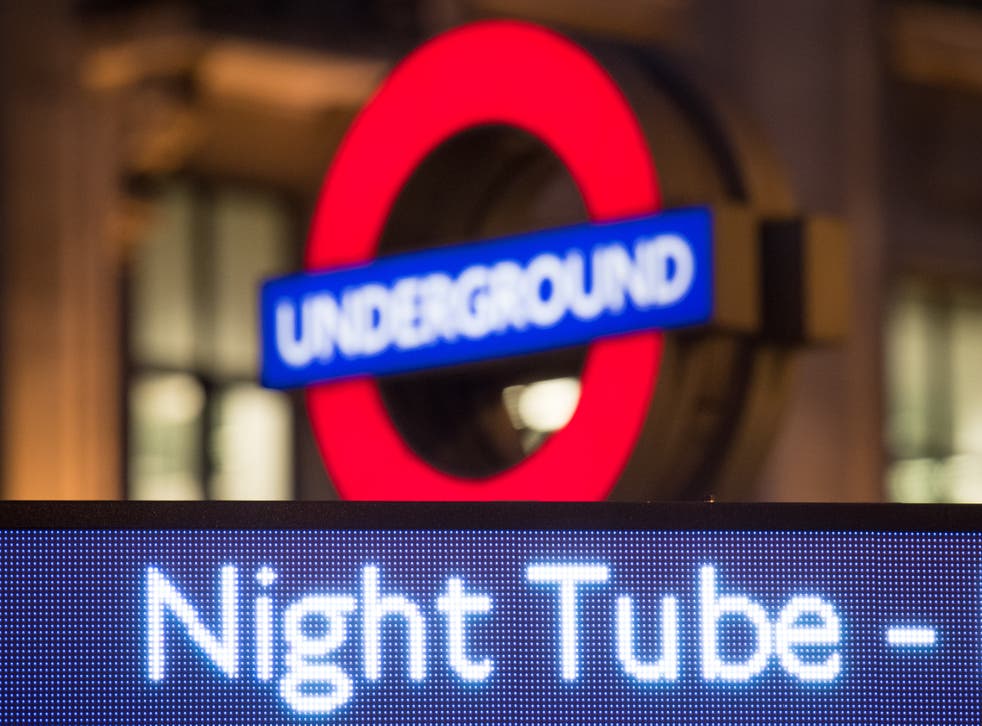 London mayor Sadiq Khan has confirmed the Night Tube will start running again on 27 November.
The decision comes after thousands of people signed a petition to reinstate it following the sentencing of Sarah Everard's killer.
The Night Tube will resume on the Central and Victoria lines from late November.
Transport for London (TfL) has been struggling with staff shortages and the pandemic hindered their ability to train new drivers.
In a statement announcing the return of the Night Tube, TfL said that training for drivers still needs to take place on the Jubilee, Northern and Piccadilly lines.
The statement gave no time frame for the return of these other Night Tube lines but said TfL was working to make sure they "can return as soon as possible".
They added: "The return of these lines also has to be planned around complex vital operational and engineering courses."
Mayor of London, Sadiq Khan, said: "I know how important [the Night Tube] is to London's thriving night-time economy, to London's recovery and to the confidence and safety of everyone travelling home at night, particularly women and girls...
"I'm delighted to see the return of the Victoria and Central Night Tube lines next month."
Night Tube services were shut last year in response to the Covid pandemic.
But a petition calling for Transport for London to reopen the service attracted tens of thousands of signatures this month.
Ella Watson, who launched the petition, wrote in the description: "In the UK and London women and girls are unsafe on the streets, especially at night.
"The rightful outcry at the recent murders of Sabina Nessa and Sarah Everard on London's streets, epitomises the fear women face of walking alone or standing on the streets in the evening and the night.
"The decision taken by TfL to keep the night tube closed over the winter of 2021-22 will have a disproportionate impact on women and low-income groups, with women forced to take expensive taxis home during the busy festive season as a result of being unsafe in public."
Michael Kill, chief executive officer of the Night Time Industries Association, reacted to news of the reopening, saying: "The Night Tube's return across the Central and Victoria line from the end of November is a welcome addition to London's Night Time Economy infrastructure, and a step in the right direction.
"With a focus on vulnerability, and the safety of women at night, and thousands of night workers within London we must push to get the full service established at the earliest opportunity and open London's late night economy fully to the public."
Register for free to continue reading
Registration is a free and easy way to support our truly independent journalism
By registering, you will also enjoy limited access to Premium articles, exclusive newsletters, commenting, and virtual events with our leading journalists
Already have an account? sign in
Join our new commenting forum
Join thought-provoking conversations, follow other Independent readers and see their replies