London school bans 'urban' slang words
Labour MP David Lammy backs the move despite social media backlash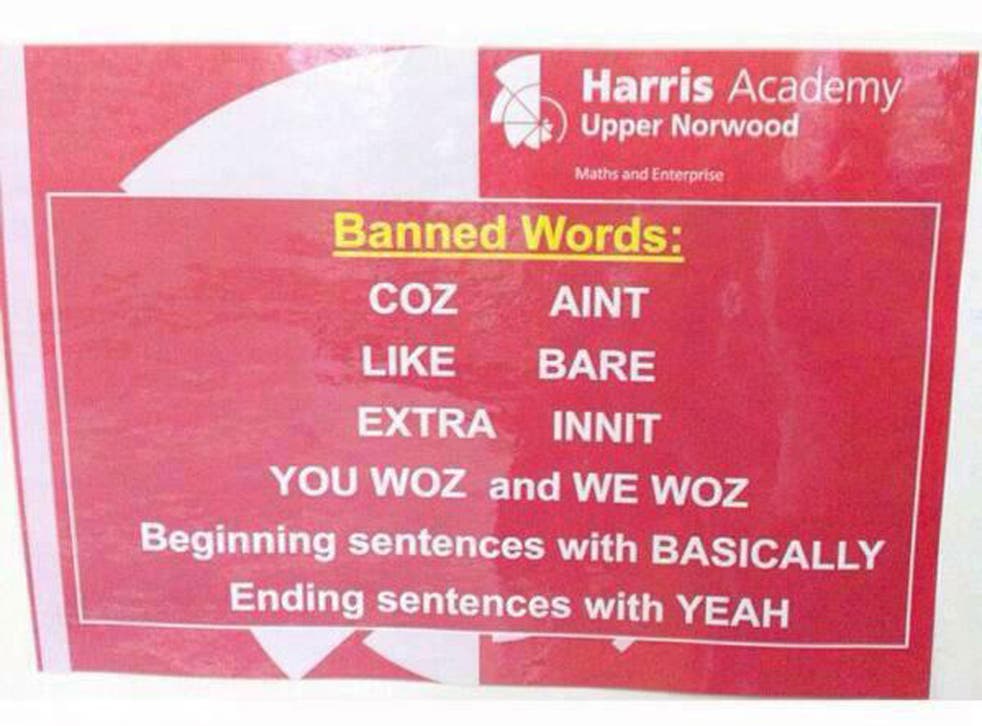 An academy school in south London has banned its students from using slang words and phrases like "bare", "innit" and "we woz" in an attempt to improve standards of English and clamp down on the use of urban slang.
The move by Harris Academy in Upper Norwood, near Croydon - one of 27 institutions in and around the capital sponsored by the Harris Federation - has been praised by Labour MP David Lammy.
Speaking to the Daily Mail he said, "I think this is a very good idea. Speaking slang is fine in a social setting but as school should be a professional, educational environment and if part of that means banning slang than that's fine by me.
"Too often I see young people going into job interviews or writing cover letters without being able to use correct English. Any attempts to change that should be encouraged."
He added that those who called the move an attack on culture were missing the point. "No one is saying slang is bad, but simply that it shouldn't be the only way that one is capable of communicating."
The school appears to have erected signs that list words which are now banned. They include 'coz', 'aint', 'like' and 'extra'. Harris students are now also barred from starting sentences with the word
'Basically' and ending them with 'Yeah'.
Lammy took to Twitter to ask if the phrase "Sup Blud" could be added to the banned list.
The school's decision has come under heated and offensive attacks from other users of the social media site with a user alleging that the Academy was a "white supremacist project with government funding and control of children" and another posting.
Join our new commenting forum
Join thought-provoking conversations, follow other Independent readers and see their replies