London terror attack: Isis claims responsibility amid group's 'call for increased attacks'
Group has called on its followers to carry out increased terror attacks around the world during Muslim holy month of Ramadan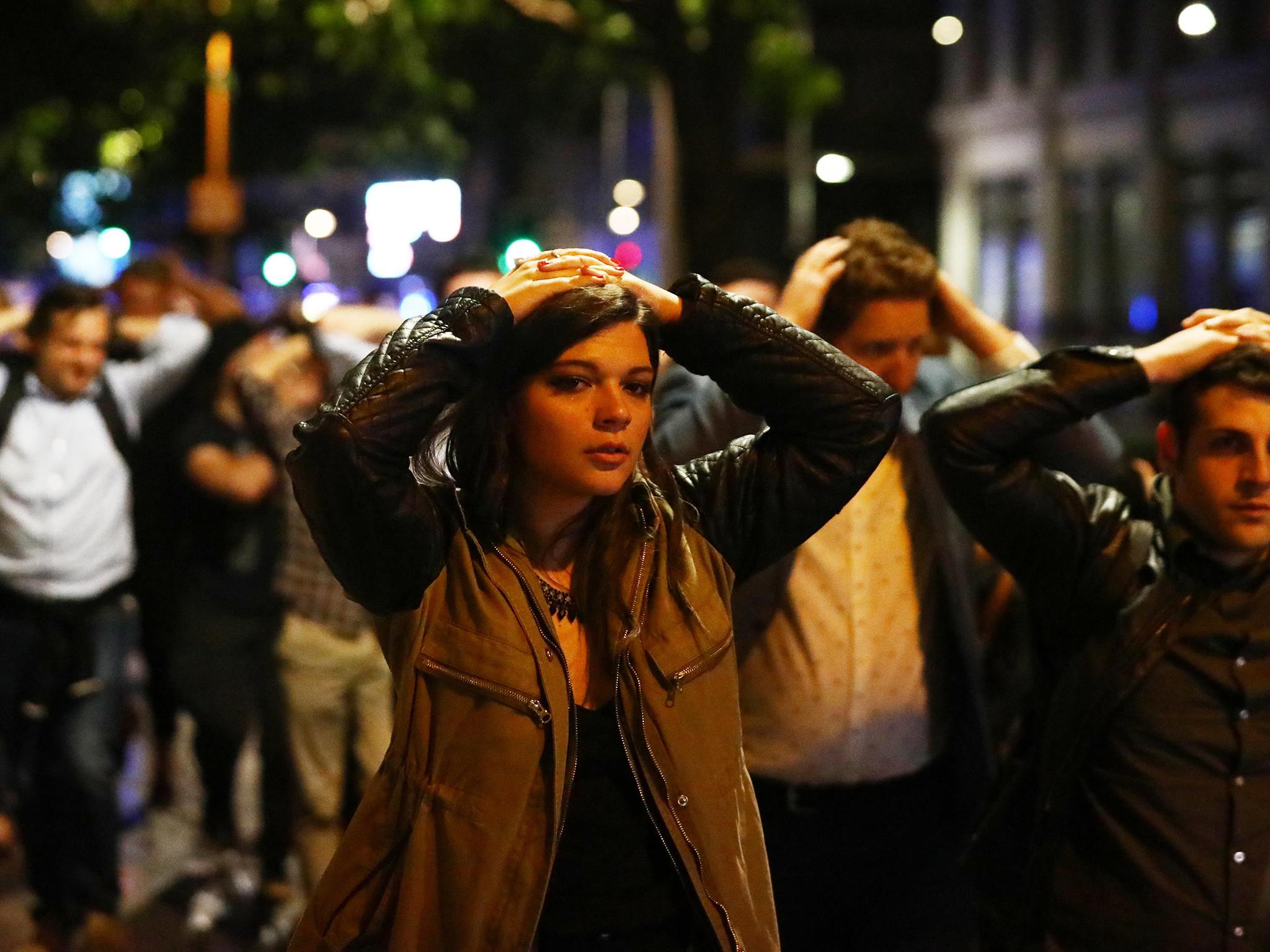 Isis has claimed responsibility for the London terror attack through its Amaq 'news agency'.
A statement on the group's propaganda outlet said a "detachment" of its fighters had carried out the atrocity, in which seven people were killed and 48 were wounded.
One of their victims was Christine Archibald, a Canadian woman who is believed to have worked in a shelter for the homeless until she moved to Europe to be with her fiancé.
The three perpetrators, who have not yet been officially named, were shot dead at the scene by police just eight minutes after the first emergency call.
Amaq's statement quoted 'sources', a phrase usually used for attacks inspired, rather than directly commissioned, by Isis.
The group, which also claimed responsibility for the Manchester attack two weeks ago, has called on its followers to carry out increased terror attacks around the world during the Muslim holy month of Ramadan.
Detailed instructions have been issued via propaganda magazines, videos and social media on how to launch mass casualty attacks using vehicles and knives.
Isis's calls for its supporters to take action have been tied to a series of attacks in Europe, including the Westminster attack in March and others in Stockholm, Berlin and Nice.
Analysts have warned that as Isis continues to lose swathes of territory in Iraq and Syria, it will increasingly turn to international terror attacks as a way of maintaining momentum.
Prior to the group's claim, The Independent's Middle East correspondent Patrick Cockburn suggested the London attack was an attempt by Isis to prove it is still a major force following major losses in Iraq and Syria.
The slaughter of members of the public on Saturday night bears the group 's hallmarks of working in a deliberately sadistic and attention-grabbing way, Mr Cockburn wrote in an analysis on Sunday.
Terrorism in 2016: Terror attacks in Europe claimed by Isis
Show all 9
He added that the killings were probably triggered by a pre-arranged instruction to a cell or individual in Britain, with the order coming from within the Isis apparatus.
Isis has lost most of Mosul in Iraq – the centre of the self-declared Caliphate since Isis captured the city in 2014 – which Iraqi security forces have been assaulting for seven months.
Militants are currently battling to hold the final Isis-controlled districts of the city, while an advance on its largest remaining stronghold of Raqqa in Syria is expected to start this summer.