London market demolition triggers UN investigation into area's gentrification
Chair of panel says gentrification has 'global implications' as communities displaced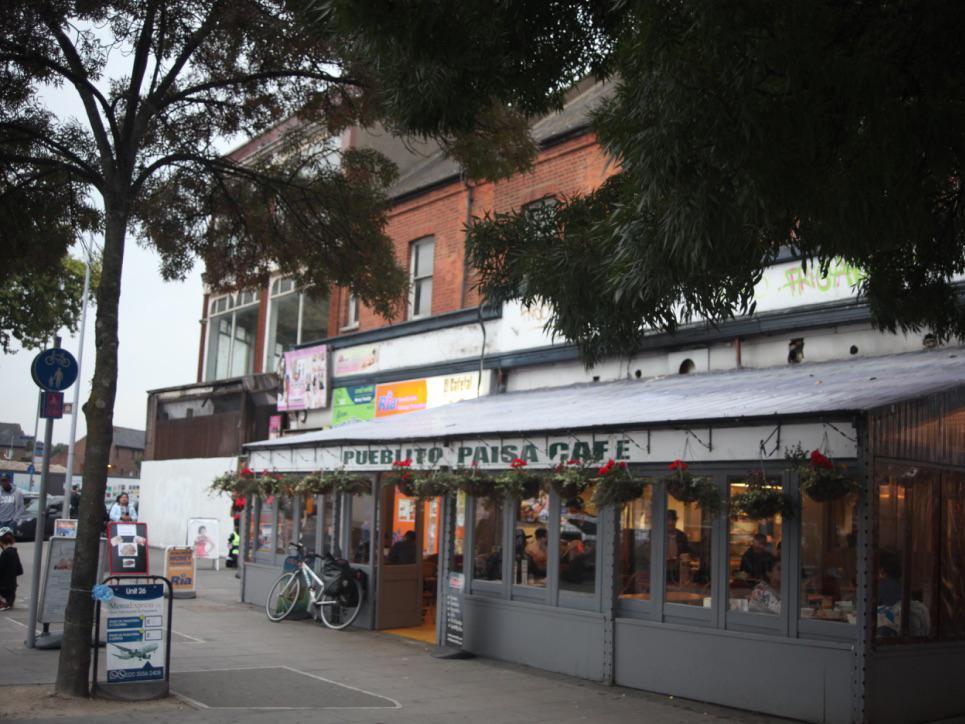 A team of United Nations human rights experts are investigating gentrification in London amid a row over the planned demolition of a Latin American market.
Campaigners say the case of Tottenham's Pueblito Paisa - also known as Latin Village – could have a global impact on planning law amid community upheaval across the UK and world.
The indoor market, next to Seven Sisters Tube station, is set to be bulldozed as part of a regeneration programme that would replace it with 196 new homes – none of them affordable - and a shopping plaza containing chain retailers and restaurants.
Developers say they have offered market retailers a "generous package of support" offering free relocation to a temporary home during building work and then permanent location across the road.
But the Pueblito Paisa's stallholders have been battling for almost a decade to stay in their current location - a fight backed by Boris Johnson during his time as mayor – and argue the change will affect their livelihoods.
Among them is Colombia-born Marta Lucia Giraldo, who owns a money transfer business in one of the market's 61 units alongside her husband.
"We wanted to feel like at least a tiny bit in Colombia, to feel closer to our families," she told The Independent.
"We are powerless in this country, and this makes us feel a little bit at home."
Surya Deva, chair of the UN working group on business and human rights, said it would submit a report on the dispute containing recommendations after its investigation.
"All issues about civil, political, socio-economic and cultural rights are the focus of UN bodies," he told Channel 4 News.
"I think this is an issue which is not merely about developed cities – it is an issue which has global implications [over] the displacement of people from their properties and land."
Prof Deva said the problem can arise in a "city like London or a remote part somewhere where there is a mining project", adding: "No country can claim that it has a perfect human rights record…we receive these allegations we try our best to help."
The intervention by the UN working group on business and human rights was triggered by Founder Mirca Morera of the Save Latin Village campaign in a separate inquiry.
Compulsory Purchase Orders were issued to stallholders by Haringey Council last year and the Seven Sisters indoor market remains scheduled for demolition.
A spokesperson for development firm Grainger said it was "committed to encapsulating and sustaining the culture and vibrancy of the current market in the new development".
"We are proposing set rents for a period of five years including three months 'rent free' period in the temporary market and 18 months discounted rent in the new market," a statement said.
"In addition, we will be providing financial assistance to relocate each business to the temporary and new market."
Developers say the redevelopment will provide "much-needed investment in the area", hundreds of new jobs and new customers for local businesses.
Haringey Council said the "thriving market" would continue in the earmarked new location, adding that all proposals had been subject to equality impact assessments.
A spokesperson added: "In July the Planning Inspectorate conducted a three-week independent inquiry into the scheme on behalf of the Government, and we are currently awaiting its decision."
Join our commenting forum
Join thought-provoking conversations, follow other Independent readers and see their replies