London Underground is hotter than maximum legal temperature for transporting cattle
Temperatures on the Tube have soared above 30C during the summer heat
Antonia Molloy
Thursday 24 July 2014 13:16 Comments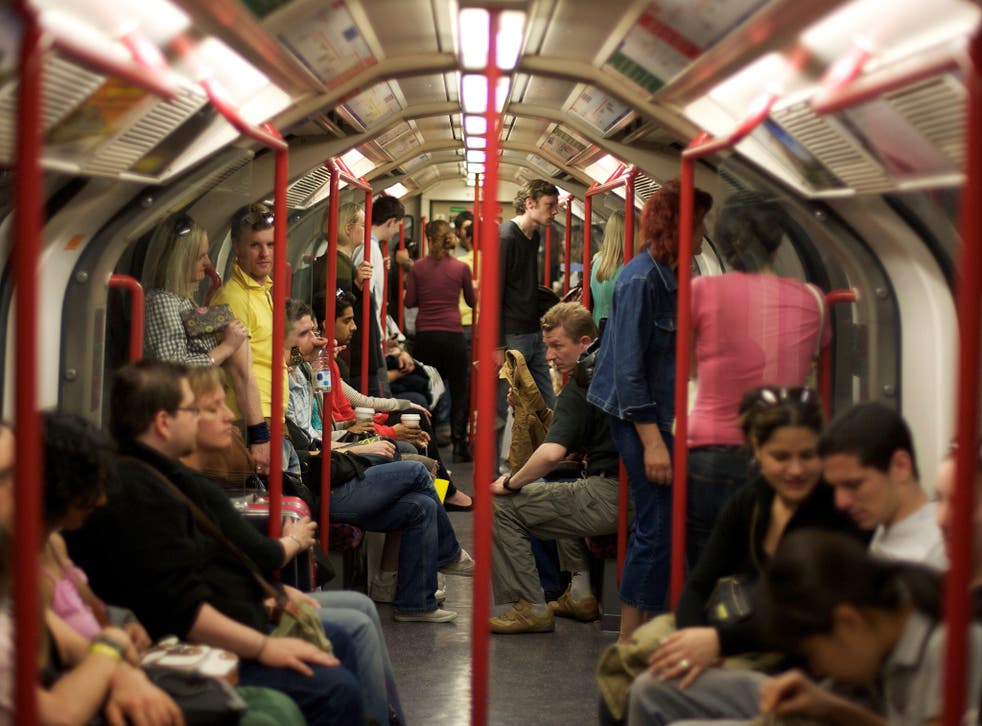 Even with a bottle of water, a hand-held fan and minimal clothing, the London Underground at this time of year can feel like Dante's hell.
So it may come as no surprise to learn that it would be illegal to transport livestock at the temperatures passengers are subjected to on the Tube.
EU legislation specifies that cattle should not be transported at temperatures higher than 30C.
But the mercury soared to 34.8C on the Central Line at Oxford Circus during rush hour yesterday, while the air humidity hit 45 per cent, the London Evening Standard reported.
Meanwhile, on the bus network, some services were subject to 35.5C heat.
Twitter users have taken to the social networking site to voice their exasperation and dread of travelling over the past few days.
And Transport for London conceded that it "still has much to do" to make the Underground more comfortable during the summer months, but promised that change was on the way.
David Waboso CBE, LU's Capital Programmes Director, told the London Evening Standard: "We are investing millions to keep temperatures cool for passengers. New air conditioned trains are now operating on the Metropolitan, Circle, Hammersmith & City and are currently being rolled out on the Wimbledon to Edgware Road branch of the District line.
"By 2016, an air conditioned service of 191 trains will be in operation covering 40 per cent of the Tube network.
Register for free to continue reading
Registration is a free and easy way to support our truly independent journalism
By registering, you will also enjoy limited access to Premium articles, exclusive newsletters, commenting, and virtual events with our leading journalists
Already have an account? sign in
Join our new commenting forum
Join thought-provoking conversations, follow other Independent readers and see their replies