Van 'explodes' into ball of flames in City of London
The white delivery van caught fire in Cornhill around 11am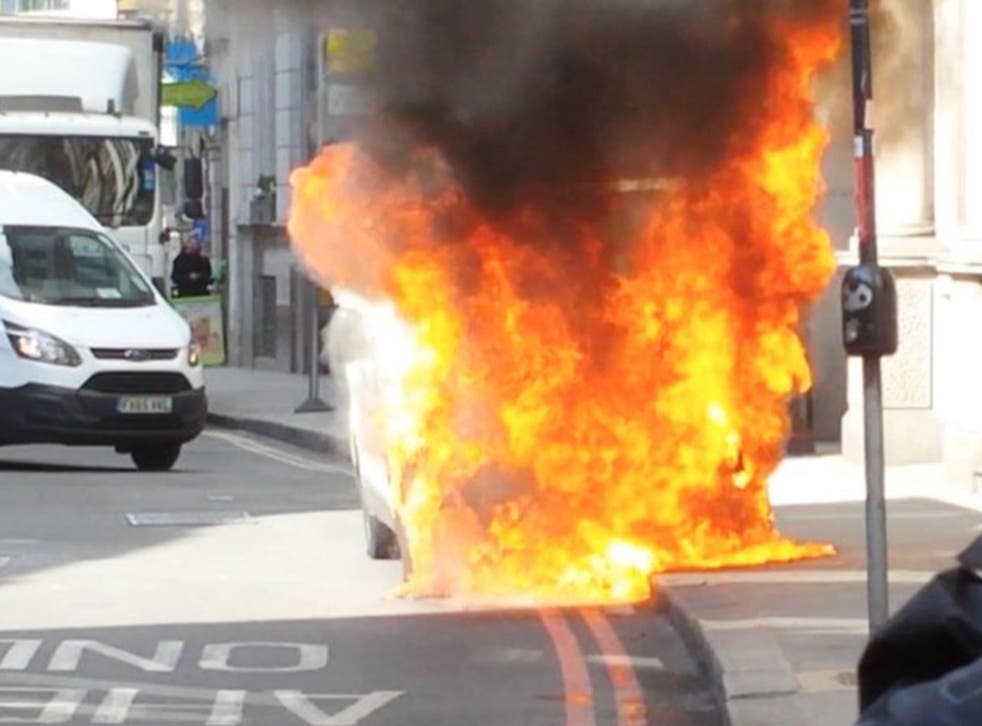 A van "exploded" into a ball of flames in the City of London closing nearby roads as firefighters rushed the scene.
The white delivery van caught fire in Cornhill around 11am.
Firefighters brought the blaze under control within 20 minutes.
Nearby office workers described hearing a very loud bang before plumes of smoke rose from the burning vehicle.
Roads leading to Cornhill were closed in both directions to pedestrians and traffic.
A statement from the London Fire Brigade said nobody was injured during the incident and the cause of the fire was under investigation.
City of London police said the cause of the fire was "not suspicious".
Join our new commenting forum
Join thought-provoking conversations, follow other Independent readers and see their replies