Long-term renting is 'damaging children's lives'
One in 10 renting families have had to change their children's school in the past five years because they had to move home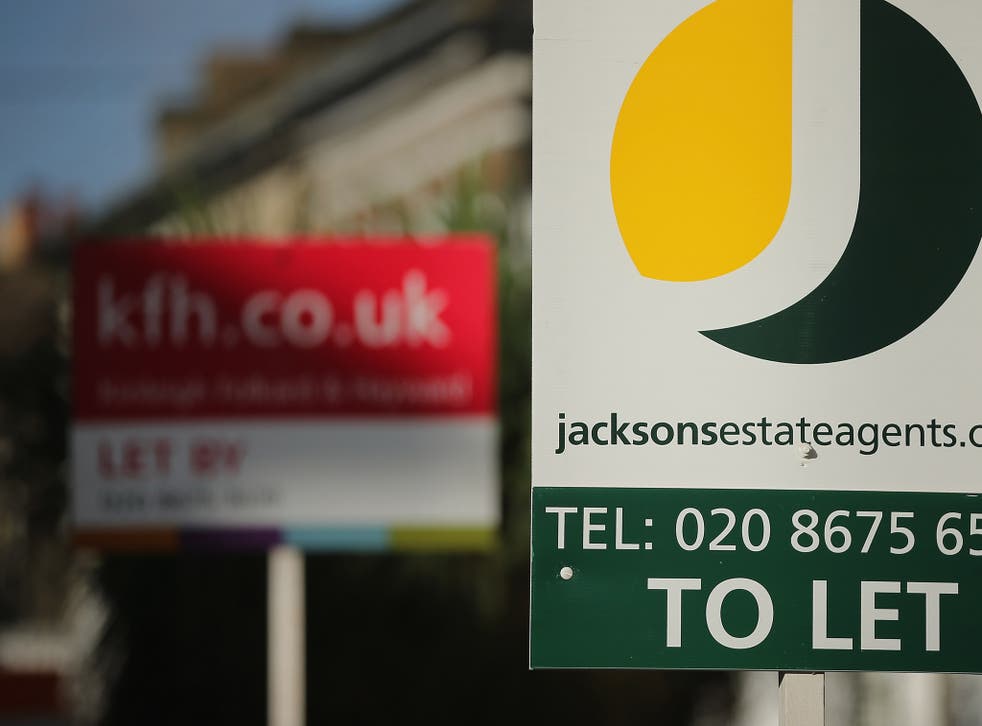 Children's lives are being damaged by living in rented property, research out today says, as families across the country are being uprooted or left homeless by escalating rental costs.
One in five families now rent privately but many contracts are for only six or 12 months, leaving them at the mercy of landlords who can raise rents and turf out those who cannot afford new rates.
The problem is so acute that one in 10 renting families have had to change their children's school in the past five years because they had to move home.
Renting families are nine times more likely to have moved in the past year than those who own their homes. Parents are all too aware of the impact of this instability, with 44 per cent saying their child would have a better childhood if their home was more stable.
The figures are taken from the experiences of 4,000 English families renting property who were tracked by the homeless charity, Shelter, in the largest study of its kind. It found they were bearing the brunt of insecure tenancies, high rents and constant moves.
Antonia Bance, head of campaigns at Shelter, said: "Renting used to be a lifestyle choice but for many families now it's the only option they have. We've had this massive social change creep up on us without anyone really noticing the effect it has on children's lives and families."
Rents rose in 83 per cent of the country last year, but salaries stagnated, forcing many families to move in search of cheaper homes.
Labour has proposed a reform to privately rented housing, with longer-term tenancies and predict-able rents. Jack Dromey MP, shadow housing minister, said: "Living a life of insecurity harms family life and blights the childhood of young people uprooted time and again from their schools and friends. Families must be able to plan where they send their kids to school and how they manage their household budgets."
A Department for Communities and Local Government spokesman said: "There is no legal barrier to long-term tenancies. However, restrictive laws making this compulsory would mean fewer homes to rent, less choice and higher rents."
Almost four-fifths (79 per cent) of families who rent have an income of less than £40,000, compared with 58 per cent of the total population. Six in 10 cannot afford to buy a home.
Case study: 'I had a nervous breakdown because of all the moving'
Susan Sangster, 42, lives in Bedford with her sons Luke, 11, and Jake-Duke, three
"I've had to move eight times in the past seven years. Usually it was because the landlord put the rent up. Once we were evicted and the court hearing was on the day I gave birth to my youngest son. We had to spend six weeks in a homeless shelter that was full of cockroaches.
"I used to work part-time in catering but last year I had a nervous breakdown which was partly because of all the moving. Now I'm looking for work again. We moved to Bedford from West London in February because I just couldn't afford the rent and it seemed there was no-one to help. Now we're 80 miles away and we still haven't found somewhere for Luke to go to school. He left all his best friends behind and his teachers said it was a bad time for him to go, but I couldn't afford to stay."
Register for free to continue reading
Registration is a free and easy way to support our truly independent journalism
By registering, you will also enjoy limited access to Premium articles, exclusive newsletters, commenting, and virtual events with our leading journalists
Already have an account? sign in
Register for free to continue reading
Registration is a free and easy way to support our truly independent journalism
By registering, you will also enjoy limited access to Premium articles, exclusive newsletters, commenting, and virtual events with our leading journalists
Already have an account? sign in
Join our new commenting forum
Join thought-provoking conversations, follow other Independent readers and see their replies