Lord McAlpine defamation case: Only a 'moron in a hurry' would not have understood Sally Bercow tweet
Lord McAlpine, wrongly accused of child abuse, claims victory in early stage of defamation case
Adam Sherwin
Tuesday 16 April 2013 17:59 Comments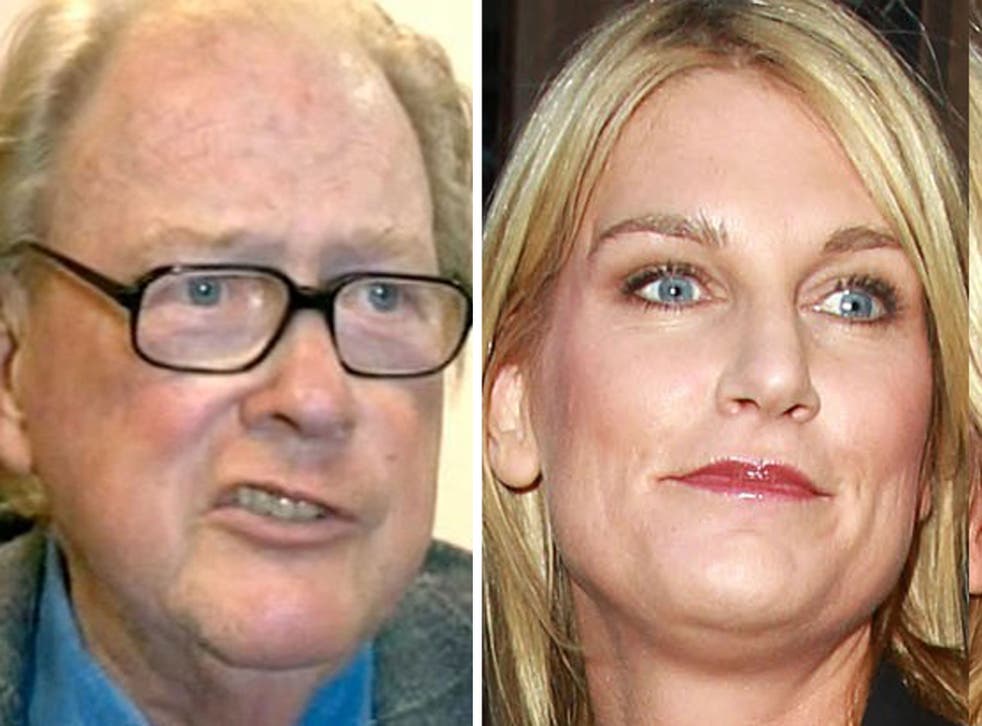 Only a "moron" would not have linked Lord McAlpine to false claims that he was a paedophile, following a tweet by Sally Bercow, the High Court heard, as the peer claimed victory in the first stage of a libel battle.
A court hearing will decide whether Bercow's tweet in November last year – "Why is Lord McAlpine trending? *innocent face*" – was defamatory, Mr Justice Tugendhat ruled. If Lord McAlpine is successful, a further hearing will decide the level of damages.
Mrs Bercow, the Speaker's wife, was one of several high-profile figures who mentioned Lord McAlpine's name on Twitter, wrongly linking him to claims of child abuse at the Bryn Estyn boys' home in North Wales.
The peer was falsely accused after a Newsnight investigation accused "a leading Conservative politician from the Thatcher years" of sexually abusing boys at the home in the Seventies and Eighties.
Lord McAlpine's QC, Sir Edward Garnier, told the hearing that Mrs Bercow's Twitter following of almost 60,000 was bigger than the readership of some local newspapers.
"We are not talking about some kitchen table blogger addressing perhaps herself and one other person," he said.
Sir Edward told the court that, in the context of the Newsnight broadcast and the media coverage, only "a moron in a hurry" or an "anchorite in a sealed cave" could not have known the meaning of the tweet.
William McCormick QC, Mrs Bercow's counsel, said she had promptly tweeted an apology. She had written letters apologising for the distress caused, making clear that the underlying allegations were untrue. He said she had made an offer to settle the case which had not been withdrawn.
In February, the former Conservative party treasurer, who has already received six-figure pay-outs from the BBC and ITV, announced he was dropping defamation claims against Twitter users with fewer than 500 followers and instead asked for a charitable donation to BBC Children In Need.
Neither Lord McAlpine nor Ms Bercow were in court for the peer's contested application for the trial to be split in two, with the first hearing deciding the meaning of the tweet and, if that went in his favour, a second hearing on the appropriate level of damages.
Sir Edward said that the sooner the meaning was fixed upon the better. "There will be a huge saving of time and costs and it will allow the parties to get this matter behind them and get on with the rest of their lives however they choose to lead them."
Granting the application, the judge said that there should be a preliminary hearing on what was the actual meaning of the words complained of - both a natural and ordinary meaning and an innuendo meaning.
The first part of the hearing should be heard by July, the judge directed, with Lord McAlpine and his wife expected to give evidence.
Speaking outside the court, Andrew Reid, Lord McAlpine's solicitor, claimed a victory for his client and argued that the judge "found himself to be somewhat baffled in dealing with her (Mrs Bercow's) defence."
Register for free to continue reading
Registration is a free and easy way to support our truly independent journalism
By registering, you will also enjoy limited access to Premium articles, exclusive newsletters, commenting, and virtual events with our leading journalists
Already have an account? sign in
Join our new commenting forum
Join thought-provoking conversations, follow other Independent readers and see their replies