Lord Patten: George Entwistle asked for 'more' on top of £450,000 payout when he resigned from BBC
Former BBC director-general allegedly demanded more than a year's salary to leave the corporation without the threat of legal action
Ian Burrell
Tuesday 27 November 2012 02:30 Comments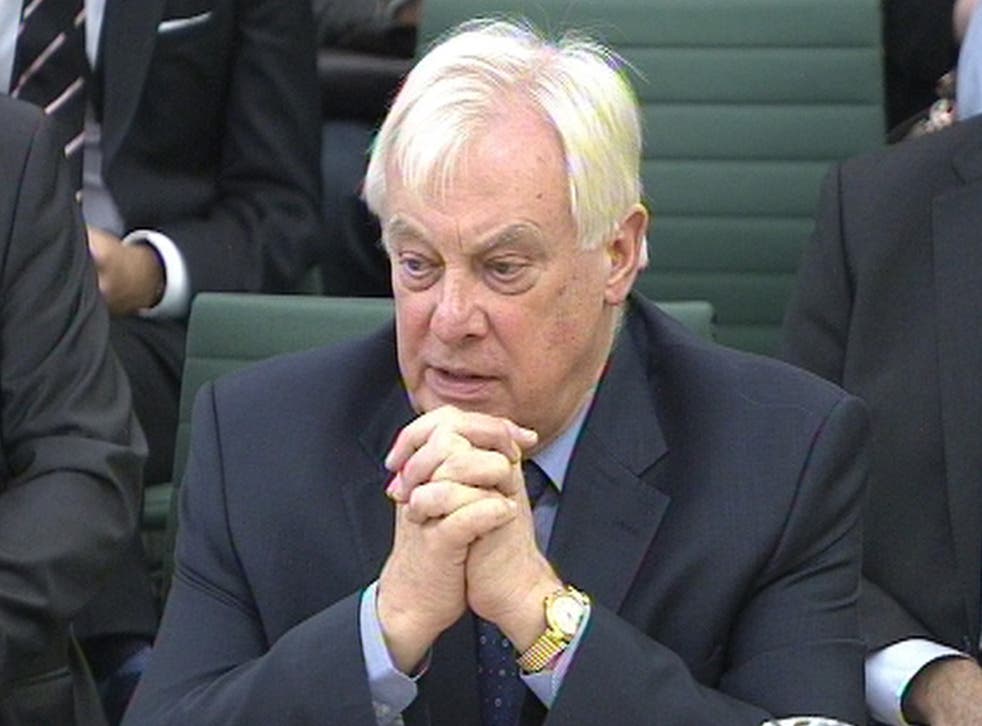 George Entwistle asked for "more" money than his controversial £450,000 severance package while negotiating his exit as Director- General, BBC Trust chairman Lord Patten has revealed to MPs.
Lord Patten said Mr Entwistle also insisted on, and received, other payments to cover legal costs and specialist PR advice as part of the resignation deal. The BBC Trust chairman said there was a chance some of the money – funded from the licence fee – could be "clawed back" if the former DG was found to have breached BBC guidelines.
Details of the payout emerged during a feisty two-and-a-half hour session of the Commons Culture, Media and Sport Committee, during which Lord Patten was asked whether he had considered resigning after a succession of scandals that had damaged the BBC's reputation.
The peer recounted a conversation with Mr Entwistle during the final hours of his 54-day tenure, in which the DG asked: "Are you urging me to go?" Lord Patten said he replied: "We are not urging you to go but we are not urging you to stay, either."
Mr Entwistle was entitled to six months' severance but walked away with a year's pay after demanding an even larger sum, Lord Patten said. "He wanted to go and he wanted to go on 12 months – and more."
The BBC Trust chairman said that £450,000 was "a hell of a lot of money" but claimed the deal represented better value than facing a claim for unfair dismissal at an industrial tribunal. "We got a warrantee from Mr Entwistle that if Pollard finds he has done anything in breach of his contract or BBC guidelines, we can claw back some of the remuneration."
Acting Director-General Tim Davie told the MPs that the BBC had already spent £200,000 of licence-fee money on legal costs for Nick Pollard's review into Newsnight's failure to broadcast evidence on Jimmy Savile.
Mr Davie said there would be no cap on the costs of the investigation and individuals would be allowed legal costs of up to £50,000. Mr Pollard, who is expected to report next month, has so far interviewed 40 people.
Disciplinary hearings are taking place for BBC staff involved in what Lord Patten described as "a terrible failure in journalism" in broadcasting a Newsnight film that falsely linked Lord McAlpine with child abuse.
Mr Davie said that 12 people had been interviewed by an internal inquiry into the programme and some were facing disciplinary procedures, which were expected to conclude within two weeks.
Both BBC leaders faced questioning from MPs about the organisation's spending on management salaries but Lord Patten protested that BBC managers were already paid a discount rate of 70 per cent of the rest of the broadcasting market. "It cannot increase indefinitely otherwise you will end up with no one wanting to work at the BBC."
Mr Davie said the organisation needed to fight especially hard to keep its most senior managers such as the heads of television channels and radio networks – "those big editorial figures who I think are essential".
Register for free to continue reading
Registration is a free and easy way to support our truly independent journalism
By registering, you will also enjoy limited access to Premium articles, exclusive newsletters, commenting, and virtual events with our leading journalists
Already have an account? sign in
Join our new commenting forum
Join thought-provoking conversations, follow other Independent readers and see their replies