Love's for everyone, actually: Hugh Grant backs gay marriage
Adam Sherwin
Wednesday 26 September 2012 08:19 Comments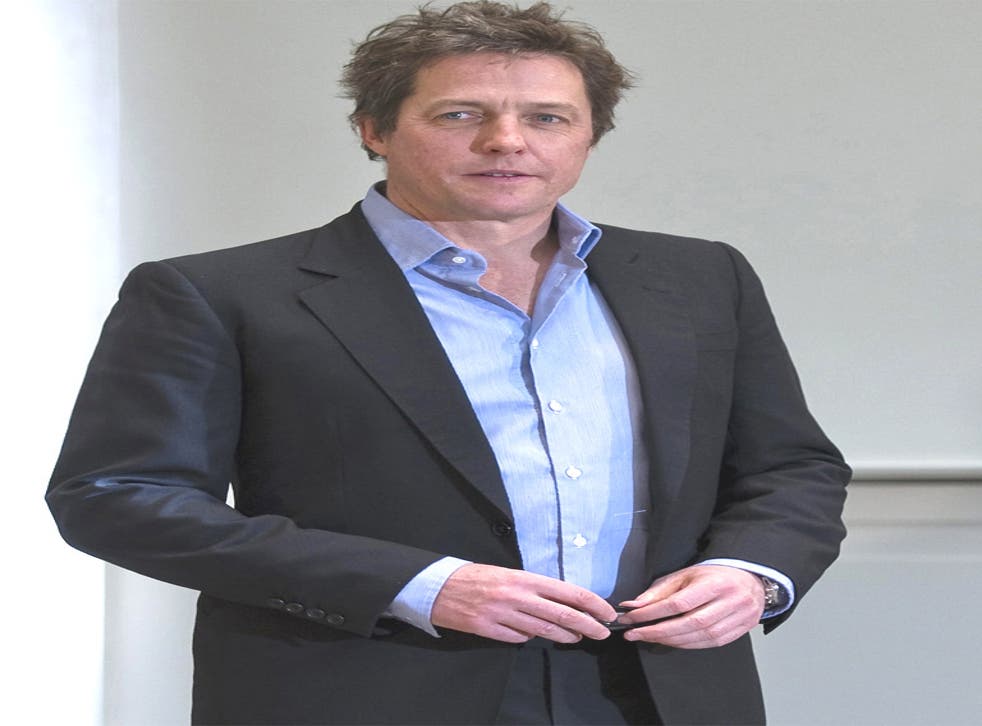 Hugh Grant has become the latest public figure to declare his support for gay marriage – although the actor admitted tying the knot did not particularly appeal to him.
The Love Actually star, 52, whose previous partners include the actress Elizabeth Hurley and the campaigner Jemima Khan, recorded a video message for the Out4Marriage campaign, which backs equal marriage rights for gay couples.
Grant used the message to joke about his own love life. "I'm not a massive believer in marriage," he said, "I think my own biography is testament to that. But I do think that love is the same for everyone. And I do think everyone should have the same rights." He continued: "If you want to get married, whether you're gay, straight, transgender, whatever, you should definitely be allowed to do that."
The Government has pledged to pass a law giving same-sex couples the right to get married. David Cameron is expected to announce in November how ministers will press ahead with the reform, which has provoked strong opposition from some religious organisations.
Leading figures who have recorded YouTube messages of support for Out4 Marriage include Sir Richard Branson, Nick Clegg and the Bishop of Buckingham, the Rt Rev Alan Wilson.
Independent Voices, the new comment, campaigning and community website created by The Independent, has published an Equal Partners manifesto and launched a petition to galvanise support for same-sex marriage in Britain.
The manifesto calls for civil marriages to be extended to homosexual couples. It calls on religious institutions to marry homosexual couples and demands that both measures should be on the statute book, given the cross-party consensus in support of change.
Maria Miller, the Conservative minister for culture, media and sport who was handed responsibility for gay marriage legislation in the recent reshuffle, said she believed that such reform would preserve Britain's "proud history of freedom and fairness" and ensure that the institution of marriage remained relevant in the 21st century.
Joseph Musgrave, the political director of the Out4Marriage campaign, said: "Although it's great to have such a well-known celebrity support us, Hugh's key contribution is to emphasise the human element. This is all about the recognition of love and freeing people to decide how they, and not the state, choose to act on that."
Independent Voices has launched a campaign to legalise gay marriage, called Equal Partners. To add your voice, and sign the petition, go to www.independentvoices.com
Register for free to continue reading
Registration is a free and easy way to support our truly independent journalism
By registering, you will also enjoy limited access to Premium articles, exclusive newsletters, commenting, and virtual events with our leading journalists
Already have an account? sign in
Join our new commenting forum
Join thought-provoking conversations, follow other Independent readers and see their replies