'Loved-up' pheasant leaves behind his bullying ways
The male bird had been attacking 'everyone and everything' on a farm in Cambridge - until he found a female partner
Antonia Molloy
Saturday 31 May 2014 14:07 Comments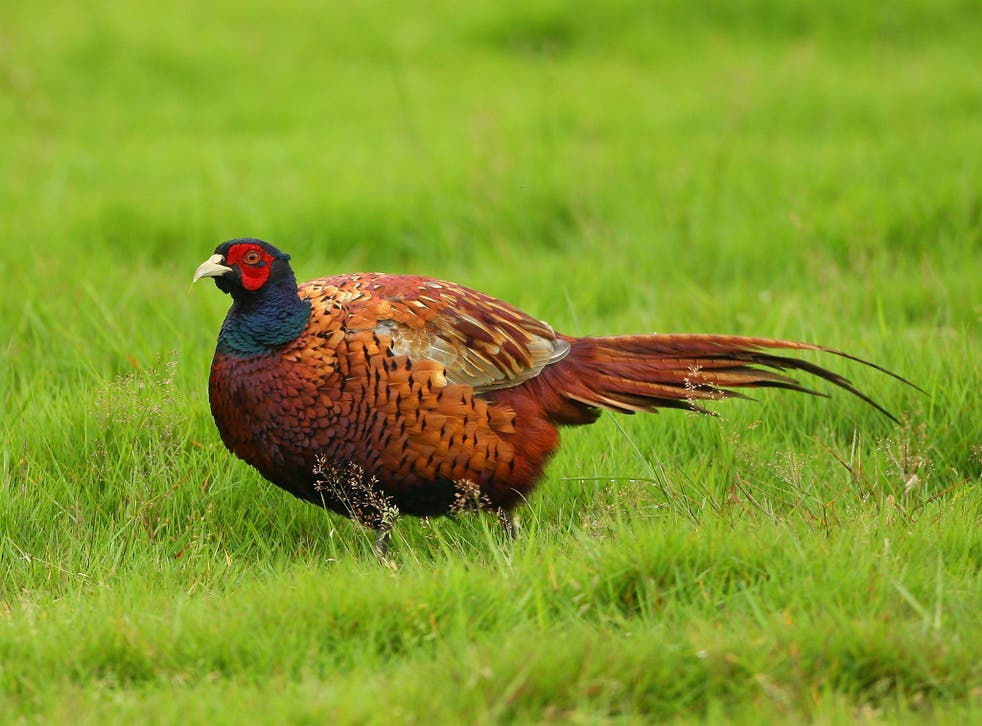 They say that love conquers all – and that was certainly the case for a "terrorist" pheasant causing chaos at a farm in Cambridgeshire.
The male bird, who was once prone to chasing "just about everyone and everything", has changed his ways after catching the love bug, according to his owner.
Anne-Marie Hamilton told the BBC that the pheasant turned up at Wood Farm, in Hail Weston, in March and proceeded to attack her, the dog, visitors and vehicles.
"He has pretty much had a go at everyone and was becoming a real pain," she said.
But then something rather lovely happened.
Ms Hamilton told the broadcaster: "We were seriously thinking how to get rid of him, but last week he turned up with a hen pheasant.
"We've been terrorist-free for three days and I think it's her influence."
The pheasant's attacks were so bad that Ms Hamilton, who has been using crutches due to a recent back injury, had taken to walking her dog at 05.00 BST to avoid the bird.
"Several times he'd spot me and fly across the fence, and I'd have to fend him off by waving my crutch around," she said.
Ms Hamilton had hoped that the bird might soften as summer approached after a gamekeeper told her the pheasant might clam down when he moulted. But the chilly weather means he is still fully-feathered.
Instead, a potential solution has arrived in the form of a female companion.
"She's a beautiful-looking bird and they've been coming into the garden about twice a day," she said.
"He wasn't any trouble when he was with her, and now we've not seen him for days."
Mrs Hamilton believes the pair have set up nest together somewhere on the famr.
"He's such a handsome boy and we really didn't want to think about how to get him off the farm," she said.
"I sincerely hope he will settle down now - as long as he's not hen-pecked."
Register for free to continue reading
Registration is a free and easy way to support our truly independent journalism
By registering, you will also enjoy limited access to Premium articles, exclusive newsletters, commenting, and virtual events with our leading journalists
Already have an account? sign in
Register for free to continue reading
Registration is a free and easy way to support our truly independent journalism
By registering, you will also enjoy limited access to Premium articles, exclusive newsletters, commenting, and virtual events with our leading journalists
Already have an account? sign in
Join our new commenting forum
Join thought-provoking conversations, follow other Independent readers and see their replies