Christian TV channel escapes further sanction by Ofcom after falsely linking 5G to coronavirus
Loveworld News has promised to amend its processes despite initially insisting it saw no problem with broadcast, regulator says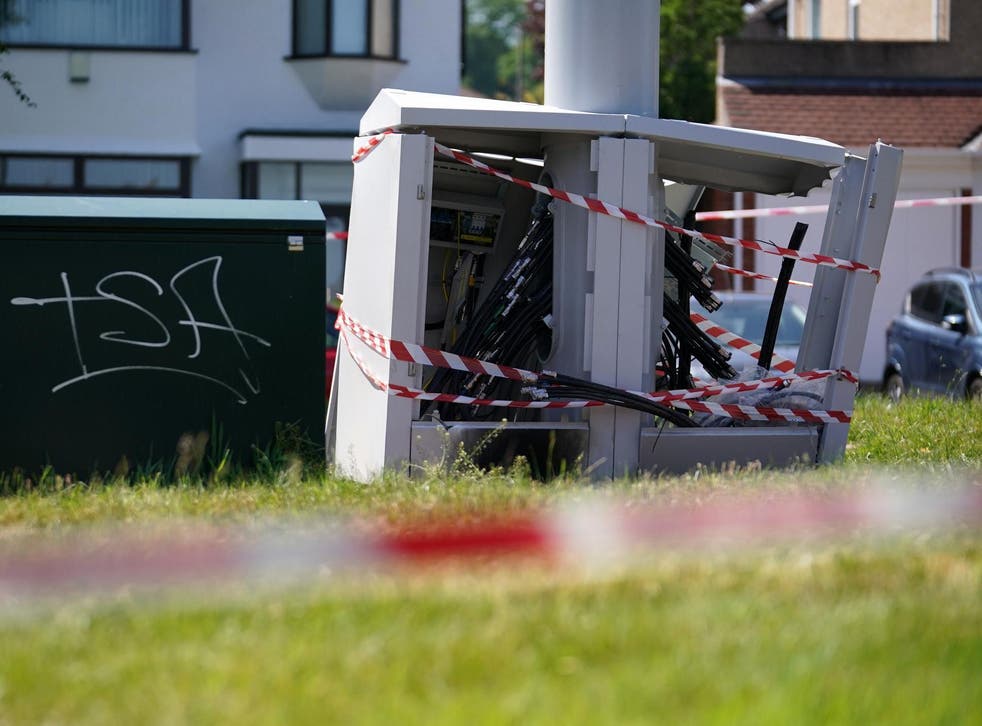 A Christian television network has escaped further Ofcom sanction after it was forced to correct a report that linked coronavirus and 5G.
But the regulator said on Monday it still planned to grill the leaders of Loveworld News on their compliance with its rules.
Loveworld is an evangelical Christian ministry also known as Christ Embassy, headquartered in Nigeria and led by a pastor called Chris Oyakhilome.
Its UK broadcast arm was sanctioned in May over a news programme in which Oyakhilome linked the development of 5G infrastructure with the drive for a coronavirus vaccine.
During the segment a presenter claimed the spurious link represented "the largest global cover-up in history", and continued: "This is not coronavirus, but cell poisoning. Remember 5G started in China. Wuhan is one of the provinces where 5G has been rolled out."
The programme aired in April, when a number of phone masts were attacked by conspiracists.
Last month Ofcom forced Loveworld to detail on air how it was found to have broken the rules, judging the broadcaster had risked "significant harm" to its viewers. It said at the time it would consider taking further steps.
On Monday, Ofcom issued a new decision notice saying that it did not plan to take further formal action against Loveworld. The Christian network had promised to review all its broadcasts to avoid repetition of the 5G conspiracy, use a time-delay so live programmes could be edited and educate its staff on compliance with Ofcom's code, the regulator said.
However, the document revealed that Loveworld had been forthcoming only in the second of two rounds of communication with investigators – after it retained legal representation. Initially, Ofcom said, "the licensee considered that the content on Loveworld News did not raise any issues under the code".
Ofcom's sanctions panel came away with "significant concerns about Loveworld Limited's compliance procedures in light of the first set of representations received", it said, adding that executives planned to further "engage with" Loveworld in order to assuage those fears.
Regulators summarised their position: "The panel recognised the licensee's right to hold and to broadcast views which diverge from or challenge official authorities on public health information and that may be considered controversial.
"Ofcom's rules do not prohibit the broadcast of controversial or unorthodox views. However, broadcasters must ensure they provide adequate protection for their viewers from potentially harmful content and ensure that such views are properly contextualised so as to comply with the code.
"In common with other services, news on religious services must also be reported with due accuracy."
The Independent has contacted Loveworld UK for comment.
Loveworld was previously found to have broken Ofcom's rules during a broadcast about faith healing, in which it was suggested that serious conditions like tuberculosis and prostate cancer could be miraculously cured.
Register for free to continue reading
Registration is a free and easy way to support our truly independent journalism
By registering, you will also enjoy limited access to Premium articles, exclusive newsletters, commenting, and virtual events with our leading journalists
Already have an account? sign in
Register for free to continue reading
Registration is a free and easy way to support our truly independent journalism
By registering, you will also enjoy limited access to Premium articles, exclusive newsletters, commenting, and virtual events with our leading journalists
Already have an account? sign in
Join our new commenting forum
Join thought-provoking conversations, follow other Independent readers and see their replies