Luke Cameron finishes off 365 days of good deeds by giving away £365 in cash
The 26-year-old from Cheltenham has landed a new job as a result of his Good Deed Diary
Loulla-Mae Eleftheriou-Smith
Thursday 01 January 2015 13:41 Comments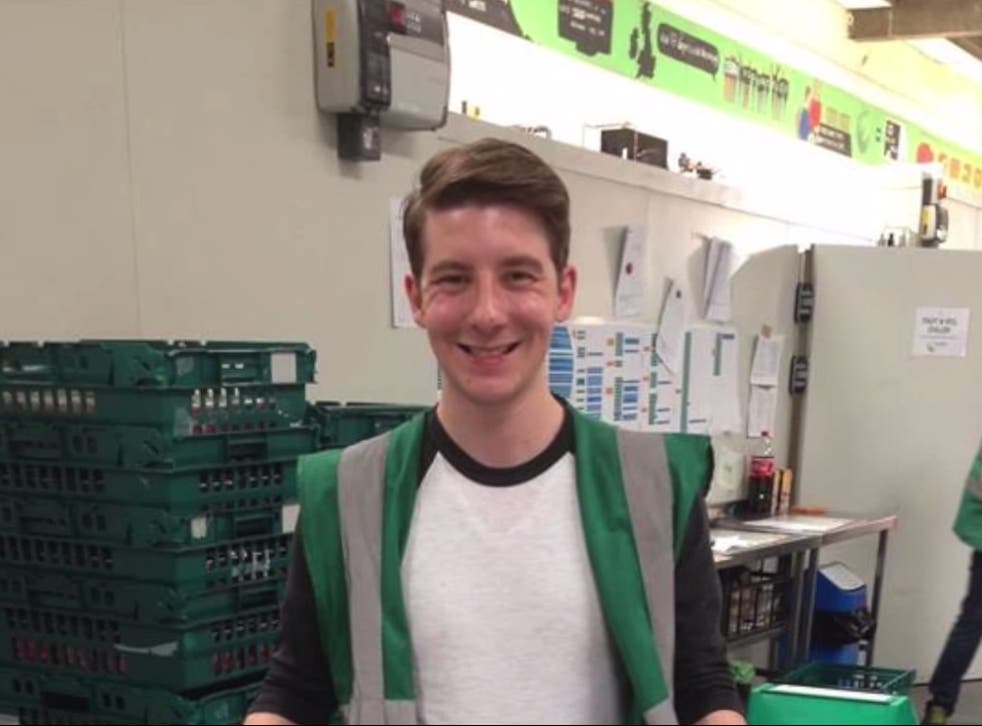 After a full year of performing one good deed on each day of 2014, Luke Cameron ended his Good Deed Diary by handing out £365 cash on the streets of Cheltenham.
Cameron, 26, decided that he would do a random act of kindness each day in honour of a friend he lost to cancer, who he says "gave her whole life selflessly helping others" and who inspired him to "give something back to those who need more than I do".
Over the course of the year, Cameron, who was working as a shop assistant in Cheltenham, has done a range of good deeds from giving clothes to charity, making cookies and cakes for his colleagues, giving hot food to the homeless, doing his father's ironing, and helping an elderly lady cross the street.
All have been documented on his Good Deed Diary blog, which has amassed thousands of followers in the past 12 months.
On New Year's Eve, he rounded off his year of kind acts by giving £365 out to 73 random people in Cheltenham by handing them each a £5 note. He wore a hidden camera on his front and filmed the response, much of which was a hug from the recipient.
Cameron told the Telegraph that some of the people he approached did not want or need the money, while some met his act of kindness with scepticism, but "most hugged me or cheered".
"When I finished my last deed I just sat down and went, 'woah, that's it'. It's so sad that it is over but I hope others will feel inspired to do the same in 2015.
At the start of December Cameron was able to leave his job as a shop assistant after he was selected for "the nicest job in Britain" with Utility Aid, a utility consultancy that aims to help charities reduce their energy spend.
In his new role as national philanthropy manager, Cameron will help 45 charities or third sector organisations across the UK with whatever their needs are, visiting one a week over the course of 2015.
Register for free to continue reading
Registration is a free and easy way to support our truly independent journalism
By registering, you will also enjoy limited access to Premium articles, exclusive newsletters, commenting, and virtual events with our leading journalists
Already have an account? sign in
Join our new commenting forum
Join thought-provoking conversations, follow other Independent readers and see their replies