Lured into honey traps: Online scams trick hundreds of Britons
The professor who smuggled drugs for a 'glamour model' is one of many victims
Kevin Rawlinson
,
Daniel Goddard
Friday 23 November 2012 21:03 Comments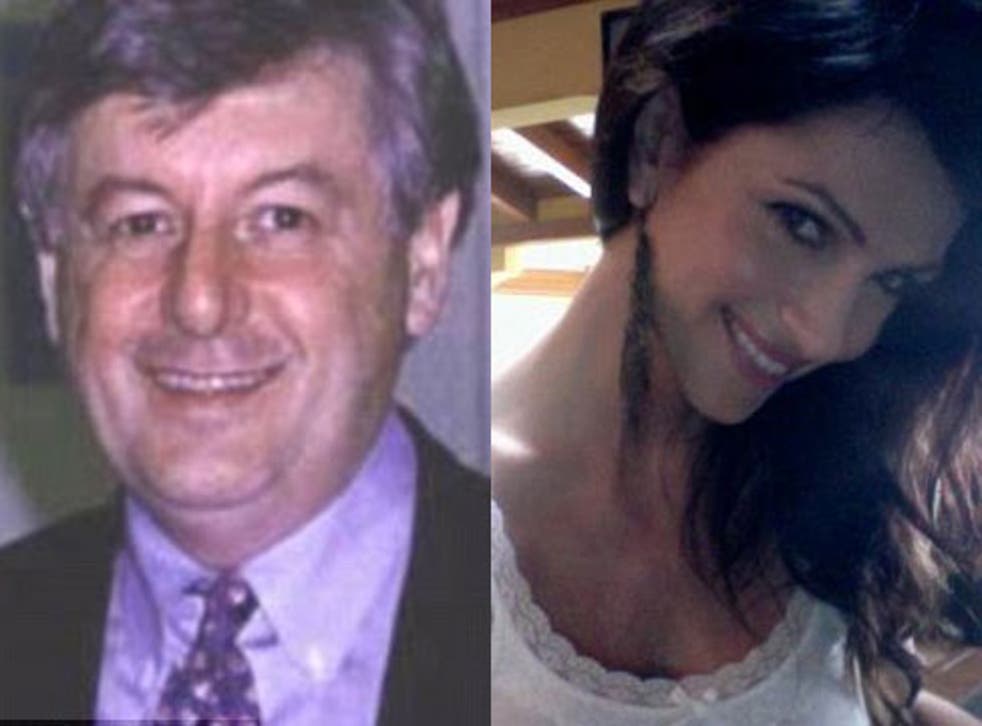 Professor Paul Frampton is "a naive fool", according to his ex-wife Anne-Marie. Even he admits that he should have twigged the scam a little sooner.
"But the fraudster was very good and very intelligent," he insisted this week, as he was jailed for almost five years in Argentina, having been caught smuggling cocaine in a bid to impress a glamour model more than 30 years his junior. "For 11 weeks I thought I was chatting with an attractive woman."
Instead of conversing with a former Miss Bikini World, he was drawn into carrying the drugs by gangsters who struck up a relationship with him online by pretending to be the model.
More than 100 vulnerable Britons a month are falling victim to honey trap fraudsters, losing an average of around £12,600, The Independent has learnt.
Victims are preyed upon by gangs, most of whom are based abroad and can be scamming up to 20 different people at a time, experts say.
And a worrying new trend of abuse has emerged, they warn. "Two years ago, the fraudsters would try to string their victims along a little more. Now, they have as many as 20 on the go at any time, so it is not worth spending time on one person," said Stephen Proffitt, the operational head of the police Action Fraud squad.
"They become very abusive when they are rumbled. They don't care and have no feelings for you, whatsoever. That is very difficult when you thought it was someone who loved you."
The gangs perpetrate "romance fraud" scams, in which they convince their victim that they are in a long-distance relationship in order to get money out of them later, police say. In October, a typical month, Action Fraud had 110 reported cases.
Most of the fraudsters are men, live outside the UK and use the internet to find victims. A study of the IP addresses used revealed that emails sent to many different victims often come from the same computer. Mr Proffitt's organisation is in its infancy and will be working with every police force early next year. It focuses on victims and hands details to the National Fraud Intelligence Bureau (NFIB), which tries to catch the perpetrators.
"This particular crime is very nasty because it not only takes money from the victims, it also plays with their emotions. You can see why vulnerable, lonely people can get hooked," Mr Proffitt said.
"The other aspect is that you never know who you are talking to over the internet. There is never a face-to-face confrontation, even with video links all you see is what is in front of you. We have heard of examples where a fraudster claimed to be a soldier in Afghanistan and used a backdrop which makes it look like they are there."
A common scam is to gain the trust of the victim before making up a story about a sick relative abroad. The fraudster asks for money to be sent for a plane ticket or other expense. "They will always ask for money to be transferred through something like Western Union, never via a bank account. The second you do that, it is gone," said Mr Proffitt.
Shame is a major weapon in the fraudsters' arsenals. They often work on the presumption that their victims will be so upset and embarrassed that they will not come forward. Police, however, are pleading with anyone who suspects they may be a victim to do so. The reported cases are thought to be worth around £1.4m a month, but it is believed that many go unreported.
Fraudsters who make contact via genuine dating websites often try to steer victims towards less regulated chat sites. The NFIB said it has received 797 cases so far this year, 591 of whom are in the UK and are aged 18 to 92. In all but 58, contact was made online.
A study by the University of Leicester found that vulnerable people, such as the recently bereaved, "might be persuaded to visit an African country where they risk being kidnapped. In some cases the victims themselves become involved in illegal activities (sometimes knowingly)".
Professor Monica Whitty, author of the paper, The Psychology of the Online Dating Romance Scam, wrote: "Towards the end of the scam, some individuals are asked to take off their clothes and perform sexual acts in front of the webcam. The recordings might be used at a later date to blackmail the victims. The fraud ends only when the victim learns they have been scammed and ceases to give money."
Falling for it: Other victims
Sarah Cook was overjoyed when she met someone she thought was special on an dating site. Mrs Cook (not her real name), 52, felt she had developed a genuine connection with a US soldier serving in Iraq and was only too happy to help him out when he needed money. But her dreams were shattered when Ghanaian police arrested 31-year-old Maurice Asola Fadola, who they suspected of posing as the soldier and conning Mrs Cook out of £271,000.
Caroline, 55, was scammed of her inheritance by a Nigerian posing as a Greek entrepreneur, who decided to confess to his true identity while at the same claiming to have genuinely fallen in love with her. Even after this point, Caroline was still tricked into investing £30,000 in an oil project, which eventually turned out to be fictitious.
A grieving widow lost $500,000 (£311,000) after falling for someone who claimed to be a US Army general based in Iraq. Esther Oritz-Rodeghro, 55, from Colorado, was conned out of her life savings and pension, despite never speaking with her love interest on the phone "because of security reasons". As a result, she was forced to sell her home and declare bankruptcy.
Over six months, Lydia (not her real name), 73, sent more than $100,000 to Carl, who claimed to be a 66-year-old from California. In fact he was a Nigerian in London, who deceived the widow after spending months gaining her trust with instant messaging. He even demanded hospital fees and got someone to call claiming to be a doctor, adding credibility to the tall tale.
Register for free to continue reading
Registration is a free and easy way to support our truly independent journalism
By registering, you will also enjoy limited access to Premium articles, exclusive newsletters, commenting, and virtual events with our leading journalists
Already have an account? sign in
Join our new commenting forum
Join thought-provoking conversations, follow other Independent readers and see their replies