Luxembourg princess defended by judge after 'fairytale' marriage to royal collapse
High Court judge rules royal was 'traduced' by some media outlets following legal dispute over money
Tom Barnes
Wednesday 05 December 2018 17:10 Comments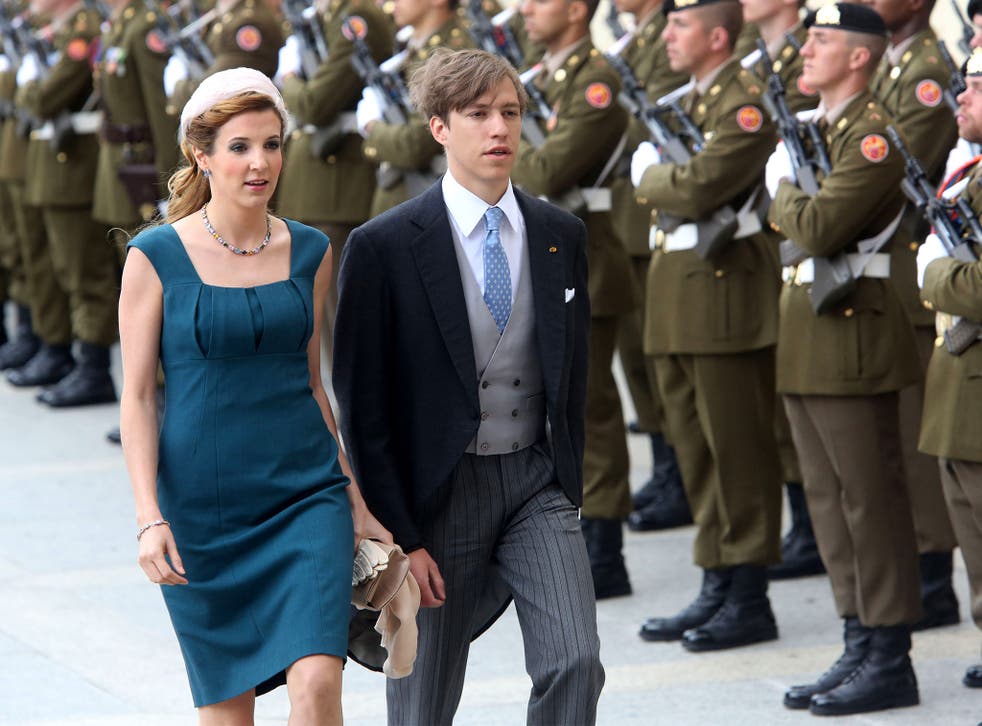 A High Court judge has said a former soldier whose "fairytale" marriage to a prince broke down has been unfairly treated by some sections of the press over the couple's divorce proceedings.
Mr Justice MacDonald raised concerns in a written ruling on a dispute over money between Prince Louis of Luxembourg and Princess Tessy of Luxembourg following the collapse of their 10-year marriage.
The judge analysed evidence at a private family court trial in London in October.
He said Prince Louis and Princess Tessy, who are both in their early 30s, could be named in media coverage of the case, but placed limits on what can be reported.
"The fact that the wife chose in these circumstances to pursue financial remedies, as is her right in accordance with the law, does not act to equate her with those people who cynically form relationships with partners in order to obtain money or status," said Mr Justice MacDonald.
"Although a legitimate exercise of the right to freedom of expression, and whilst the point does not fall formally for me to determine, on the detailed evidence that has been available to me, I take the view that the manner in which the wife has been traduced in some sections of the press by the use of that malign characterisation is both unfair and unwarranted."
Prince Louis is the third son of Grand Duke Henri and Grand Duchess Maria Teresa of Luxembourg, while Princess Tessy is a former soldier who now lives in London.
Mr Justice MacDonald heard the couple began a relationship in 2004, married in 2006 and had two children.
Princess Tessy, who was born Tessy Antony, was not of "royal descent" but had been recognised as a member of the royal family and granted her title by royal decree, the judge was told.
When married, they had lived in the United States and London.
Support free-thinking journalism and attend Independent events
Their marriage broke down during the summer of 2016 and another judge granted a divorce decree - a decree nisi - in February 2017.
Mr Justice MacDonald added: "In his statement for this final hearing, the husband states that: 'We married young and much has been expected from the applicant in her role as princess. She undertook that role with grace and represented my family well, for which I am grateful to her'.
"At its heart, this is simply a sad case about a young couple who determined to marry for love despite the considerable challenges posed by the way in which history, tradition and chance had conspired to define their respective social status and to shape attitudes towards their marriage.
"It is a case about a couple who thereafter, for a time, were happy together, before the fairytale soured."
Additional reporting by PA
Register for free to continue reading
Registration is a free and easy way to support our truly independent journalism
By registering, you will also enjoy limited access to Premium articles, exclusive newsletters, commenting, and virtual events with our leading journalists
Already have an account? sign in
Join our new commenting forum
Join thought-provoking conversations, follow other Independent readers and see their replies