Police warned of Clement Freud's Madeleine McCann connection 'did nothing', victim claims
Rape victim Vicky Hayes reported concerns to police forces two years ago
Peter Yeung
Thursday 16 June 2016 08:40 Comments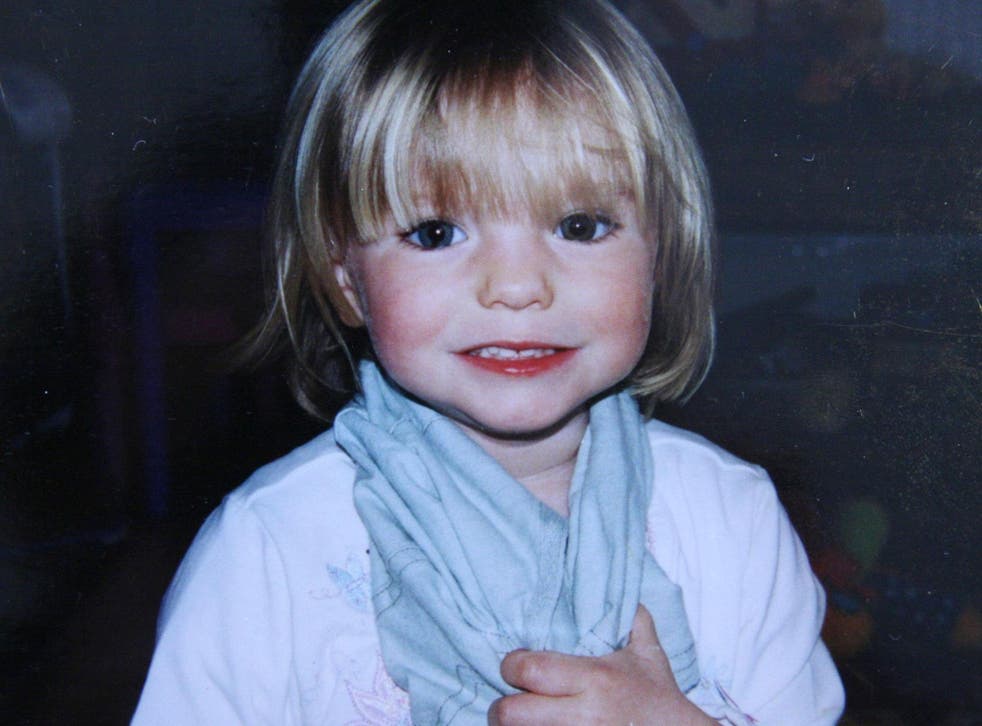 Police investigating the disappearance of Madeleine McCann did nothing after being made aware of paedophile Sir Clement Freud's connection to the case, one of his victims has claimed.
Vicky Hayes, 64, who was groomed and raped by Mr Freud as a teenager, said she felt "very uneasy" after discovering that the former politician had befriended the McCann family and cooked for them at his holiday home in Praia da Luz, Portugal.
Ms Hayes told ITV News: "I read Kate McCann's book and was immediately upset and anxious that Clement Freud had invited the McCanns to his home.
"He was a private man, not the type to suddenly befriend a couple who had intense media attention. It really jarred with me, left me feeling very uneasy. He had a home in Praia da Luz, but why invite them and cook for them?
"Nobody else would have thought Freud capable of abuse and rape but he did it to me. He was capable of anything."
Ms Hayes says she reported her concerns to the local police force in Suffolk, and her son wrote to the Metropolitan Police, yet they received no response.
Ms Hayes said: "I'm angry the police were dismissive of my information.
The Madeleine McCann case

Show all 25
"I have a six-year-old granddaughter, a young girl like Madeleine. If you have a something you feel needs to be looked at you have to tell someone. That's what I did. That's why I contacted the police, when I read Kate McCann's account, I wanted the detectives to know what I knew about Clement Freud.
"My purpose was for officers to investigate why he invited them. It needs investigating if Freud had any involvement or knew anything."
Ms Freud was in the UK at the time of Ms McCann's disappearance in May 2007.
Kate McCann wrote in her book, Madeleine, of how Mr Freud contacted the family two months after the three-year-old disappeared and invited them for dinner at his villa close by from their Ocean Club apartment. He remained in touch and invited them over a second time weeks later.
Ms Hayes contacted ITV after reading newspaper reports of Mr Freud's paedophilia, which form the subject of an ITV Exposure documentary tonight.
In the documentary, two other women talk of how Mr Freud abused them over a period spanning four decades.
Sylvia Woosley: "I would like to just return to the child I was, before I was molested physically"
Mr Freud's widow, Jill Freud, 89, said in a statement she was "deeply saddened and profoundly sorry for what has happened to these women" after the ITV documentary's revelations.
Yesterday it emerged that there could be many more victims of abuse at the hands of Freud.
Craig Murray, a former British ambassador to Uzbekistan, told the Independent he had been contact by several people alleging further instances of abuse.
Mr Murray, who says there must now be serious questions asked over whether senior political figures knew of his behaiour, said: "I have had all kinds of people contacting me, telling me that they knew about this behaviour – not victims, but people who were told about it, people who knew victims.
"I have been contacted by seven people. I don't have concrete intelligence, but it seems there are a lot of claims that there is more stuff out there."
"The same as with Jimmy Savile," he added, "This stuff comes pouring out once the gates are opened."
A spokesperson for the Metropolitan Police said in a statement: "Following the transmission of the documentary this evening (15 June), the MPS will make an assessment of the allegations to ensure the safeguarding of anyone at risk, and also consider if any criminal investigation is required to bring any living persons to justice."
Register for free to continue reading
Registration is a free and easy way to support our truly independent journalism
By registering, you will also enjoy limited access to Premium articles, exclusive newsletters, commenting, and virtual events with our leading journalists
Already have an account? sign in
Join our new commenting forum
Join thought-provoking conversations, follow other Independent readers and see their replies