Madeleine McCann: Thousands raised for Portuguese police officer who wrote book claiming McCanns faked abduction
In his book Goncalo Amaral blames Kate and Gerry McCann for their daughter's disappearance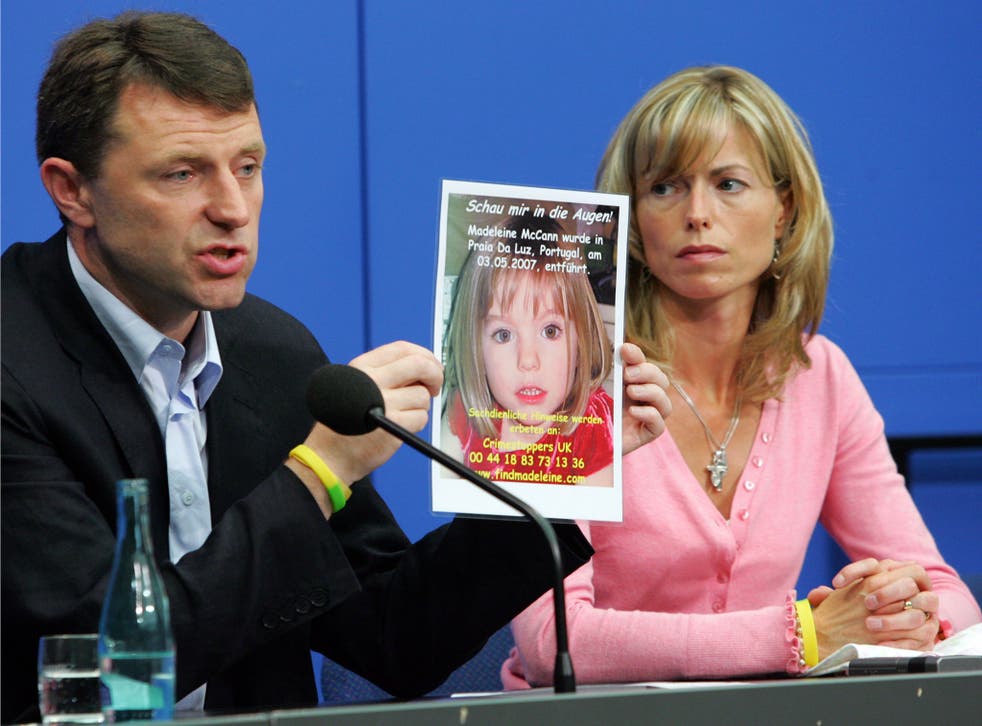 More than £50,000 has been raised to support the Portuguese detective who claimed Madeleine McCann's parents faked their daughter's abduction.
The money was donated to a web fund for Goncalo Amaral after he was ordered by the Portuguese courts to pay Mr and Mrs McCann €500,000 (£394,000) in damages when they sued him for defamation.
The group of British donors allegedly includes a number of serving Metropolitan Police officers, the Daily Mail reports.
The Madeleine McCann case

Show all 25
Although Mr Amaral won his appeal against the libel ruling, the McCanns are now challenging that ruling at Portugal's supreme court.
In his book, Maddie: The Truth of the Lie, Mr Amaral blames Kate and Gerry McCann for her disappearance.
The former detective, who was sacked as head of the investigation after criticising British police, claimed the three-year-old's faked her abduction.
The book was published in 2008, three days after Portuguese authorities formally closed their inquiry and cleared the McCanns of any wrongdoing.
The Go Fund Me page was set up by psychology student Leanne Baulch in April 2015.
She told the Daily Mail: "I set up the page to help [Amaral] with his appeal because I felt he had suffered an injustice. His assets had been frozen so he had no way to defend himself.
"I'm not anti-Kate and Gerry McCann. I don't know what happened and I don't claim to know. But I do believe there are hard questions that need to be answered."
Madeleine went missing on 3 May, 2007, four days before her fourth birthday, from a holiday apartment in the Algarve resort of Praia da Luz as her parents dined at a nearby restaurant.
British police are still investigating her disappearance.
Register for free to continue reading
Registration is a free and easy way to support our truly independent journalism
By registering, you will also enjoy limited access to Premium articles, exclusive newsletters, commenting, and virtual events with our leading journalists
Already have an account? sign in
Register for free to continue reading
Registration is a free and easy way to support our truly independent journalism
By registering, you will also enjoy limited access to Premium articles, exclusive newsletters, commenting, and virtual events with our leading journalists
Already have an account? sign in
Join our new commenting forum
Join thought-provoking conversations, follow other Independent readers and see their replies