Major accountancy firm writes 'extraordinary' letter to High Court judge presiding over high-profile divorce case
Lawyers at Grant Thornton criticised Mr Justice Moor's decision to award property tycoon Scot Young's ex-wife £26 million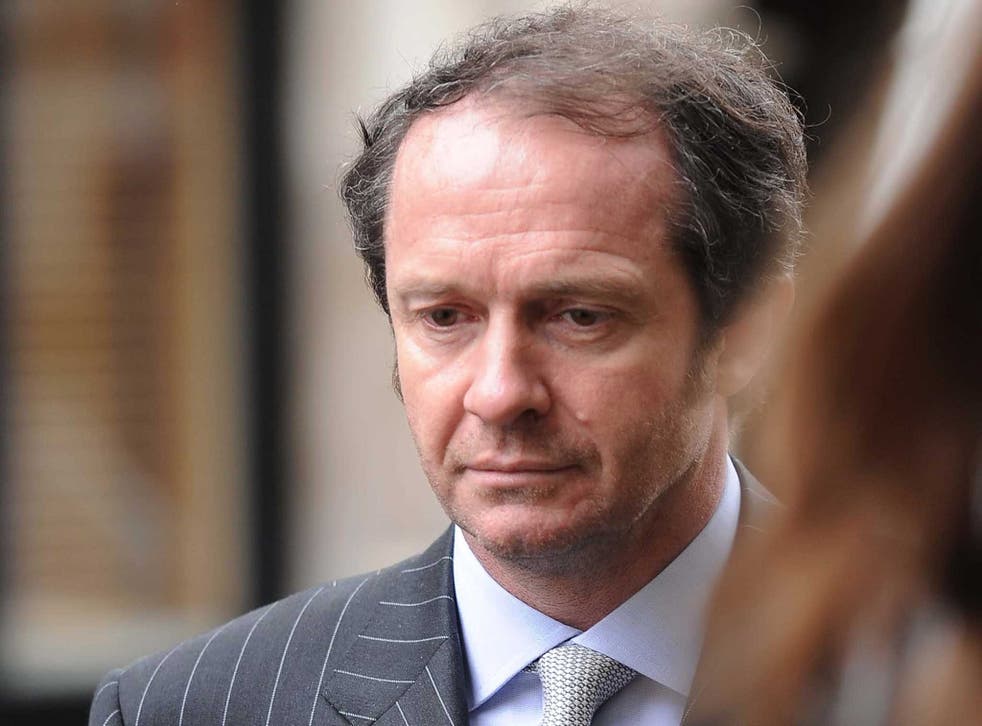 One of Britain's most bitter and high-profile divorces has taken a surprise twist after it emerged that a major accountancy firm wrote an "extraordinary" private letter to the High Court judge presiding over the family case and criticised his findings.
Grant Thornton, who act as trustees-in-bankruptcy for Scot Young, a property and telecoms tycoon who hid tens of millions of pounds offshore but claims he is penniless and unable to provide for his family, wrote the controversial letter to Mr Justice Moor, who awarded the businessman's ex-wife £26 million last year.
Last week, during a costs application in the bankruptcy division of the High Court, it emerged lawyers for the accountancy firm, who were appointed four years ago to try and recover Mr Young's secreted wealth, wrote privately to criticise the judge in the divorce hearing.
One of the points that Boyes Turner complained about was the finding by Mr Justice Moor that most of Mr Young's creditors did not exist.
The lawyers for Grant Thornton complained the ruling may allow Mrs Young to control her ex-husband's bankruptcy which would "not be in the interests of all the creditors".
Lexa Hilliard QC, acting for Mrs Young – who has yet to be paid by her ex-husband following the conclusion of the divorce case – said: "I have to say the trustees wrote a quite extraordinary letter to Mr Moor criticising his judgment. I have never seen anything like it. They didn't even apply to intervene during the family proceedings. This is a very strange case."
The private letter from Grant Thornton's lawyers to Mr Justice Moor invited him to "either review, rescind or vary certain aspects of your judgment".
"We take the view that you have been permitted to reach conclusions and make orders in circumstances where, at the very least, you should have been alerted to the reasons why you ought not to have so concluded and ordered," it read.
On his ruling that the creditors were fictitious, lawyers for Grant Thornton said: "With the greatest of respect this is a conclusion that it was not open to you to reach."
They said the effect of his judgment would mean "Mrs Young's share of recoveries will be enhanced at the expense of her former husband's other unsecured creditors."
It concluded: "That is simply improper and wholly unjustifiable."
Legal experts said the private letter was "almost unprecedented". A source told The Independent on Sunday that Mr Justice Moor sent back a robust response, informing Grant Thornton that many of their points were "simply wrong", and that the appropriate course for them to take would have been to make an application to the court.
The letter emerged during a brief hearing where Grant Thornton were applying to dismiss an annulment application made by Ms Young in 2012. Her lawyers argued they needed more time to respond and the bankruptcy judge agreed to adjourn the matter for another week.
Ms Hilliard QC said: "The court should have sympathy. We are talking about a woman who has had to fight tooth and nail to get a judgment order in the High Court."
The court also heard that Grant Thornton has still not granted Mrs Young a creditors' meeting, granting her an official status in her ex-husband's bankruptcy.
John Briggs, acting for Grant Thornton, said: "This is one of those rare cases when it would not be in the interests of all the creditors to have a creditors meeting, which would allow Mrs Young to control the bankruptcy."
Mr Young, a successful property and telecoms tycoon, claims he lost a vast fortune in 2006 just as he separated from his ex-wife.
Since the split, he has led a luxurious lifestyle and claimed he is unable to provide for Mrs Young and their two daughters, Scarlett and Sasha.
However following a hugely-acrimonious, seven-year battle, which heard testimony from some of Mr Young's high-profile business friends including billionaire Topshop owner Sir Philip Green, and restaurateur Richard Caring, Mr Justice Moor ruled that Mr Young was not a "penniless man of straw with huge debts" and that "wads of cash"handed to the tycoon by his friends "came from his own hidden resources, in part held for him by third parties".
During the divorce hearing last year, Mr Young was cross-examined over why several creditors to whom he claims to owe millions of pounds were still funding his lavish lifestyle.
Mr Justice Moor heard how companies and entities owned by Jonathan Brown, a smoked salmon businessman who Mr Young claims he owes £3.3 million, had recently sent money to the 51-year-old through third parties.
Stephen Kay, another creditor to "Project Moscow" – an alleged disastrous Russian property deal that Mr Young has previously cited as a cause in his financial demise – had also provided him with support.
At the time, Mr Young said he had "begged" his friends to help the family after he had lost all his money. He added: "Mr Brown was initially very unhappy with me…but now we are close friends."
Mr Justice Moor later concluded that all the debts to investors in Project Moscow have been paid off, including more than £4 million to the daughter of deceased Russian oligarch Boris Berezovsky, a close friend of Mr Young, and $6.2 million allegedly owed to a trust belonging to Poju Zabludowicz, a billionaire donor to David Cameron's Tory leadership campaign.
Mr Justice Moor found Mr Young's only "true debts" were £5 million owed to the Bank of Scotland (HBOS) and HMRC.
Join our new commenting forum
Join thought-provoking conversations, follow other Independent readers and see their replies